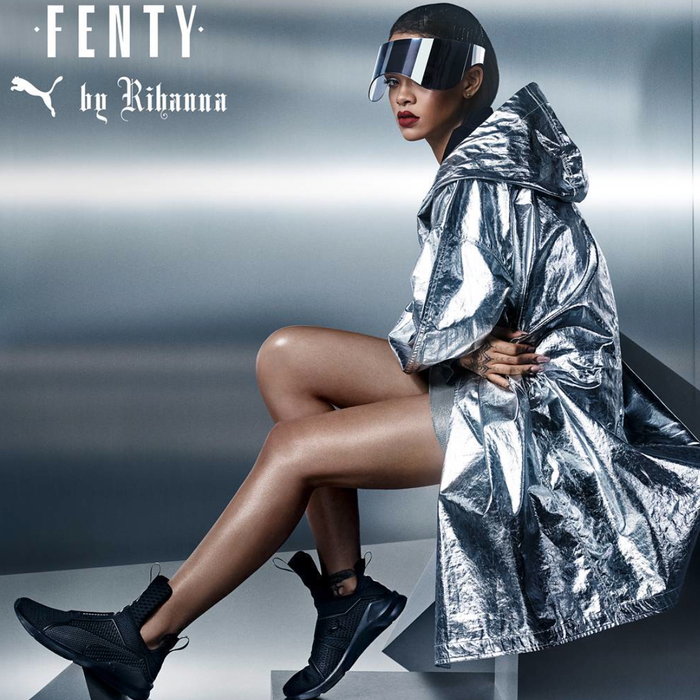 Pose by RiRi. Rihanna/Instagram
After debuting her Fenty x Puma collection during NYFW, RiRi casually implied, in an ad via Instagram, how the world might want to look when wearing her new Fenty Trainers.
In a sleek photo featuring what appears to be a metallic silver raincoat and visor and a hard stare to end all hard stares, Rihanna posed in the trainers.
Regardless of whether you're a fan of the shoes or the line — otherwise known as "fashion for iPhones," or compared to a health-goth apocalypse — here they are in full Instagram glory. "#THETRAINER from my FENTY for @PUMA collection…Coming soon #FENTYxPUMA," RiRi captions the pic:
Likely, the viewing experience will go like this: Study Rihanna's Insta-pose, take mental note of how to re-create it, then notice shoes and assess.