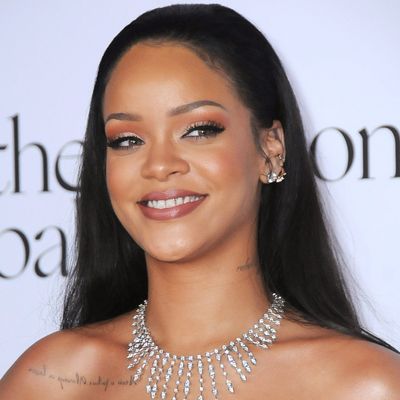 Snack queen Rihanna.
Photo: Barry King/Getty Images
If you want Rihanna to perform at your venue, bitch better have her snacks. Barbados's unofficial president stopped by The Ellen Show on Wednesday and revealed a portion of her tour rider, which honestly sounds a lot like your grocery list. It includes: Cheetos, Hot Cheetos, Golden Graham cereal, Oreos, Cup of Noodles, red and white wine, vodka, soda, Frappuccinos, and garlic olives.
"I just like to be prepared," Rihanna explained. "You never know what mood you're gonna be in."
She then provided an in-depth review of the various snacks:
"I don't eat the Oreos that much. Golden Grahams — I haven't eaten those in about two years. Hot Cheetos definitely happening. And regular Cheetos when I'm tired of Hot Cheetos."
Perfectly logical.