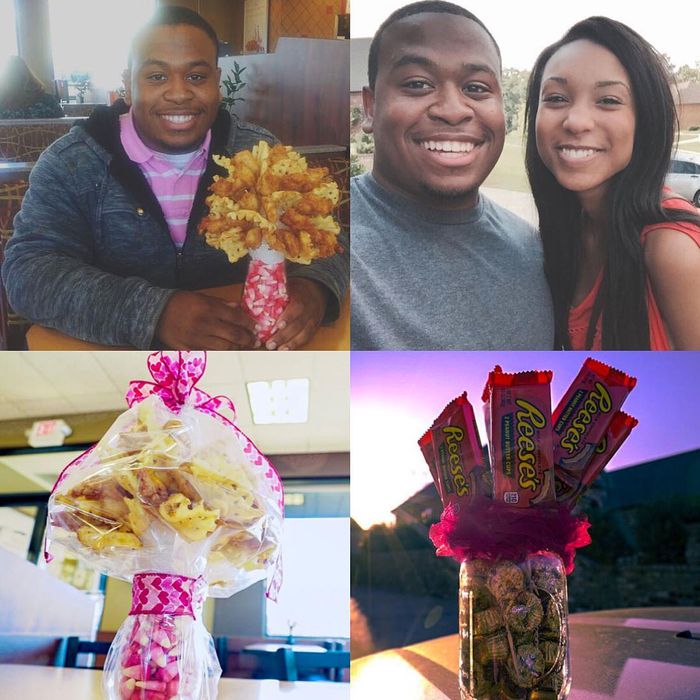 Love is real.
Photo: tieramusic/Instagram
Kamren Kennedy didn't want to get his girlfriend, Tiera Leftwich, a regular boring bouquet of flowers for Valentine's Day. Instead, he thought she deserved something a little more creative. So he did what any great boyfriend would do: He constructed her an elaborate bouquet made of Chick-fil-A chicken nuggets and waffle fries.
Kamren used 30 chicken nuggets and two large orders of fries to create the bouquet, which his girlfriend — of course — loved. In fact, Tiera made Kamren her own food-related bouquet out of Reese's Peanut Butter Cups.
Pro-tip for Kamren: Next time, try hiding honey mustard and barbecue sauce in a chocolate tin. You're welcome.