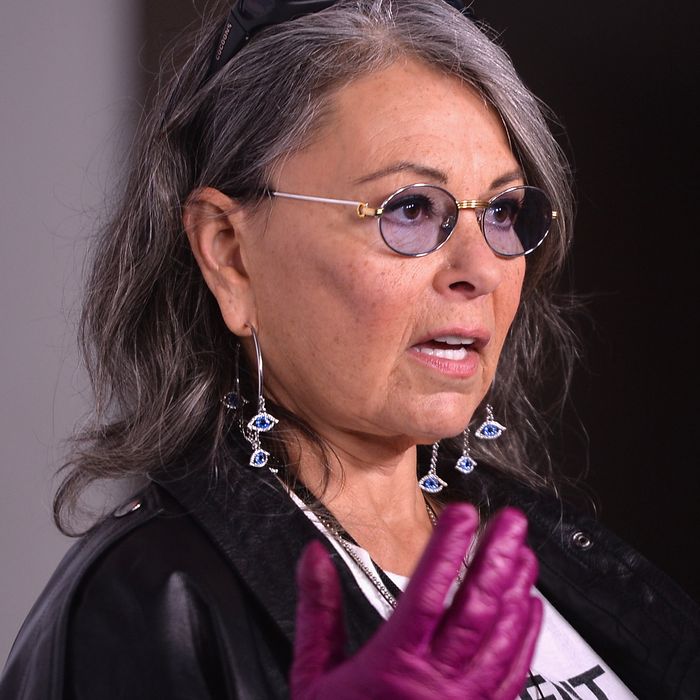 Roseanne Barr, proud owner of Roseanne's Joint.
Photo: Alberto E. Rodriguez/Getty Images
After a failed presidential bid using the slogan "Yes, we Cannabis!," Roseanne Barr has found her true calling in life: investing in a California pot dispensary.
According to the O.C. Register, Barr has invested in and entered into a licensing agreement with a dispensary in Santa Ana, California, that will open a store called — you guessed it! — Roseanne's Joint.
"I'm proud to be a cultural pioneer at the forefront of another wave of progress! And we're proud of the city of Santa Ana as we continue to move into the era of recognizing cannabis as the natural, therapeutic, herbal substance medical science has proven it to be," Barr said in a statement. "Roseanne's Joint will be a responsible, contributing member of, and addition to, the community."
Hopefully, Roseanne's involvement won't mean she has less time to retweet Valentine's Day–themed 9/11 conspiracy theories.