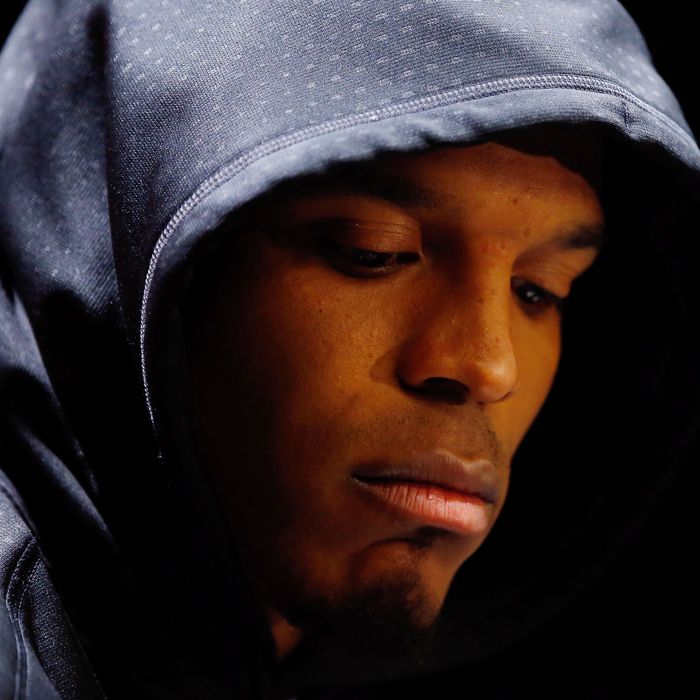 Sad, hot Cam Newton.
Photo: Kevin C. Cox/2016 Getty Images
The Carolina Panthers lost to the Denver Broncos in Super Bowl 50 on Sunday, and nobody is more hot in their sadness about it than hot, sad Cam Newton. With his hoodie pulled up over his head the Panthers quarterback lumbered out onto the press-conference stage last night doing his best impression of your high school's quirky emo kid. His public misery lasted a single minute before he exited the stage, assumedly to crank some Saves the Day, smoke a clove, and ponder the pointlessness of life.