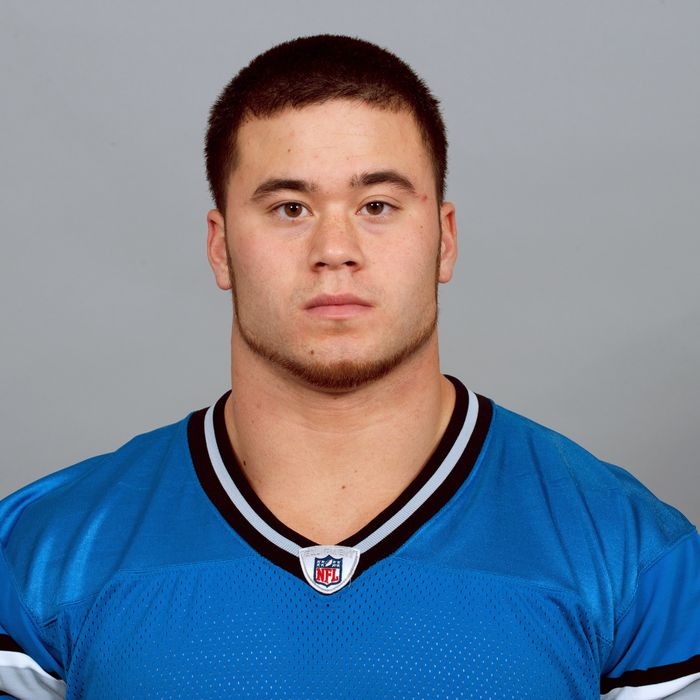 "There is no qualification: it was a complete failure." (Photo by NFL Photos)
On Wednesday, SB Nation deleted a story, published the same day, suggesting ex–Oklahoma police officer Daniel Holtzclaw might not be totally guilty of his charges. Note: These are charges for which he was already sentenced to 263 years in prison.
His 18 charges: six counts of sexual battery, four counts of rape in the first degree, four counts of forcible oral sodomy, three counts of lewd exhibition, and one count of rape in the second degree. There goes a list so long it takes up two lines in a paragraph.
The story, titled "Who is Daniel Holtzclaw," implied that Holtzclaw was not guilty — he was just feeling feelings about not getting drafted by a professional football team. The story's author, Jeff Arnold, discussed Holtzclaw's longtime professional football dreams, which failed to come to fruition after his career at Eastern Michigan University.
After apparently realizing that hinting a man raped women as a reaction to NFL rejection was really not okay, SB Nation took down the story. The site's editorial director, Spencer Hall, released the following statement:
Earlier today, SB Nation posted a story called "Who is Daniel Holtzclaw?" that attempted to find out the backstory of convicted serial rapist Daniel Holtzclaw. The story focused on his football background in particular.

The publication of this story represents a complete breakdown of a part of the editorial process at SB Nation. There were objections by senior editorial staff that went unheeded. It was tone-deaf, insensitive to the victims of sexual assault and rape, and wrongheaded in approach and execution. There is no qualification: it was a complete failure.

In light of that failure, we've taken the story down. I take full responsibility for this as editorial director. It was not up to our standards as a website. It was not up to our standards as a part of Vox Media. It is not reflective of our ideals, or who we want to be as an organization in the future.

We're reviewing all of our processes in light of this failure. There are a lot of them, and I promise to talk in detail about them publicly while we work through all of them.

Spencer Hall
Second to just not publishing the story at all, this seems like a good call.