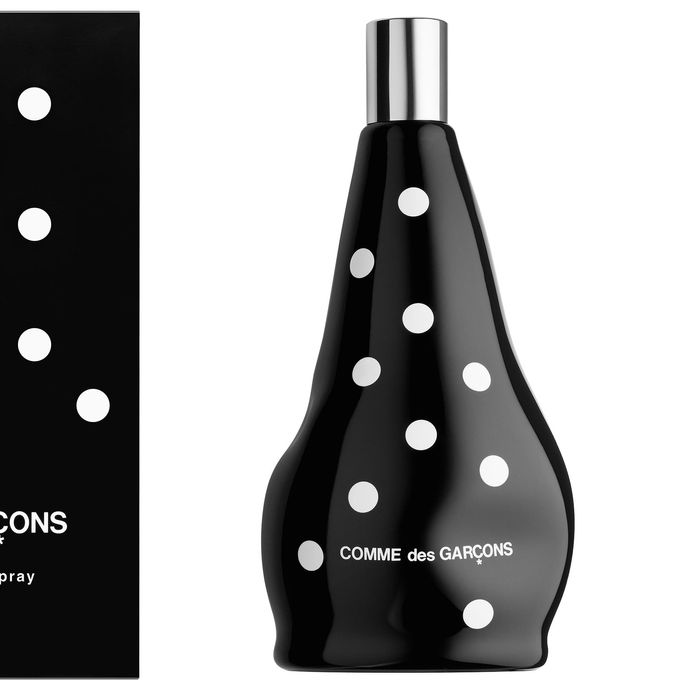 Commes des Garçons isn't known for conservative scents, and its latest, Dot, is no exception. To coincide with its debut in stores today, the brand commissioned British artist and filmmaker Katerina Jebb to make a short film. Called We Can Find Beautiful Things Without Consciousness, it explores the whimsy and spontaneity of the scent. Jebb spoke with the Cut about how she sees Dot as a "forgotten dream," what it's like to work in random chaos, and why her short film is so deeply personal.
How did you conceptualize the video?
I kind of make it up as I go along. I don't really plan; I just let things propose themselves to me. I work with really random chaos. I don't really have a set idea. It's hard to put it into words. It's nonspecific. What does anyone see when they see that film? It's not buying into any clichés or traditional notions of perfumery.
How would you describe the perfume's scent?
It smells like forgotten dreams that can say anything to anyone. Is it a dream that you forgot last night? Is it a dream that you forgot to live? A dream that you wanted to do? Or is it a dream in a sense that it's a sleeping dream, or a waking dream? 
Where are the images from?
They're from my own archives. They're my children. They're different things in the world that I documented. There are 69 different clips that are montaged together to make one statement. The very last line is from Maya Angelou, who was giving a live appearance in London.
How long did it take to create the film?
It took a few weeks. I know it sounds crazy because it looks like there is nothing, but it took time.
For those who have never smelled the scent but see the film, what would you want their takeaway to be?
Intrigue. Whimsical. It's out of my hands. In the age of Instagram, Twitter, it's out of my hands. I was worried that people would think, That's a bit boring; there's nothing really going on here. It grows on you. Maybe you need to watch it a few times. I hope it fulfills at least that it's not a blonde bimbo showing her breasts. 
Which parts of the video carry a more loaded meaning to you?
There's a love letter from Dylan Thomas in the film. It's to Caitlin, his wife, and it's a really beautiful love letter. There are all these other little frames that you have to freeze-frame to see, but they all have meaning. There's one with the ocean, and a bird flies over it, and the sun is shining. That was the day of the funeral of my mother. I just went to the beach after and looked out, and it was very heavenly, very beautiful. There are a lot of personal things in the video.
This interview has been edited and condensed.