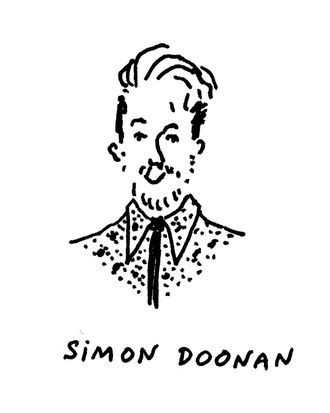 Illustration: Joana Avillez
In Fashion Feelings, we'll be talking to notable people about how fashion changed their lives. Here, writer and Barneys creative ambassador Simon Doonan on how the street-style trends of '60s and '70s England altered his world.
Fashion always has been a fantastic antidepressant for me. I was coming from a grim little factory town — Reading, outside of London. It's booming now, but back then it was kind of gritty and grim. Fashion and the idea of Carnaby Street and the mirage of "Swinging London," that helped me a lot.
My earliest fashion memory is probably the '60s Futurist trend — Courrèges, Cardin — because it was such a jolt of graphic madness. Suddenly there's a girl wearing 12 pairs of eyelashes and she's got a space helmet on and everyone was saying, Is that what you have to wear to fly to the moon? That moon-age Futurist stuff … I just thought, Wow, that's so costume-y and mad and theatrical. It made a big impression on me.
In my early teens I was definitely a mod. The mod aesthetic was sort of like normcore but tighter and with a more bouffant kind of hair. It was very much about neatness and preppiness. I'd have Hush Puppies and a little nylon raincoat and a little three-button Henley-type sweater and a V-neck over it if it was cold.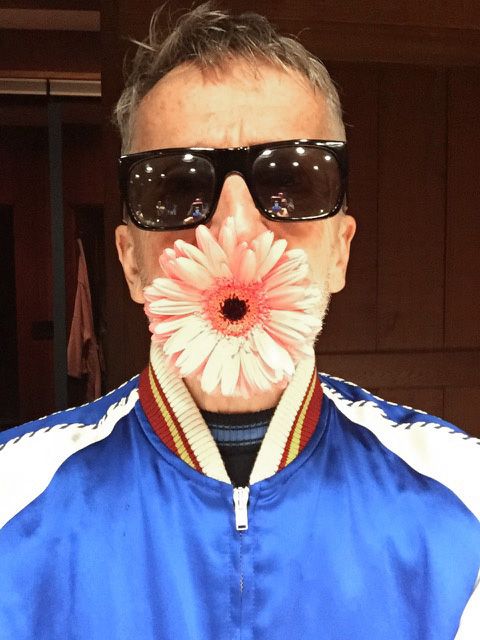 In the early '70s, there was this post-hippy kind of lull. It was very depressing and there were a lot of strikes and the economy was terrible. It was all bad news in England and then all of a sudden "Hello!" Ziggy Stardust arrived. Everyone says the same thing about David Bowie, that he was a patron saint of outsiders. Everyone really has that feeling. I'm an outsider, I don't fit in. But when you're a gay kid it's definitely even more true.
Seeing Ziggy Stardust in the satin and the glamour and the intense theatricality of it all I found completely inspiring. It was a one-way ticket to fabulousity. Life isn't going to be grim and suicidal and horrible because you can wear a satin blouson. I remember one particular Bowie concert during that time. The whole place was jammed with people all wearing satin and sequins and platform shoes. You thought, Oh my god, I'm part of this intergalactic fashion fabulousity. You felt like you belonged.