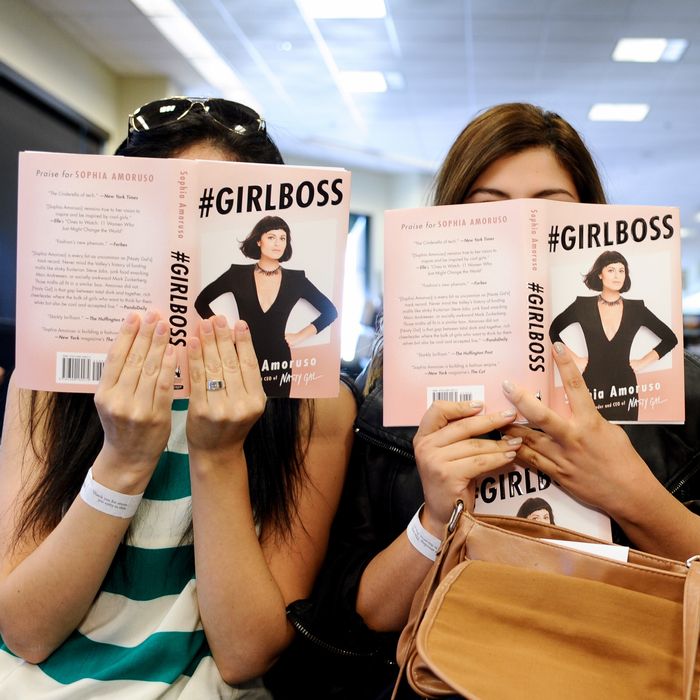 Why read Girlboss when you can watch Girlboss.
Photo: Stefanie Keenan/Getty Images
The '70s had Mary Tyler Moore, the '80s Murphy Brown, the '90s Ally McBeal, and now, millennials will have Nasty Gal founder Sophia Amoruso as their "working woman" TV role model.
Variety announced that #GirlBoss, Amoruso's memoir-cum-business-advice book is being made into a Netflix comedy with Kay Cannon (Pitch Perfect  and 30 Rock) as showrunner.

The show will be based on her plucky "dumpster to boardroom" origin story — how she went from an eBay thrift shop owner to CEO and beyond. While few plot details have been reported so far, fans of the book know that viewers can count on a preternaturally stylish girl working in a subshop, glamorous thrift store montages, and some gratuitous use of onscreen hashtag slogans.