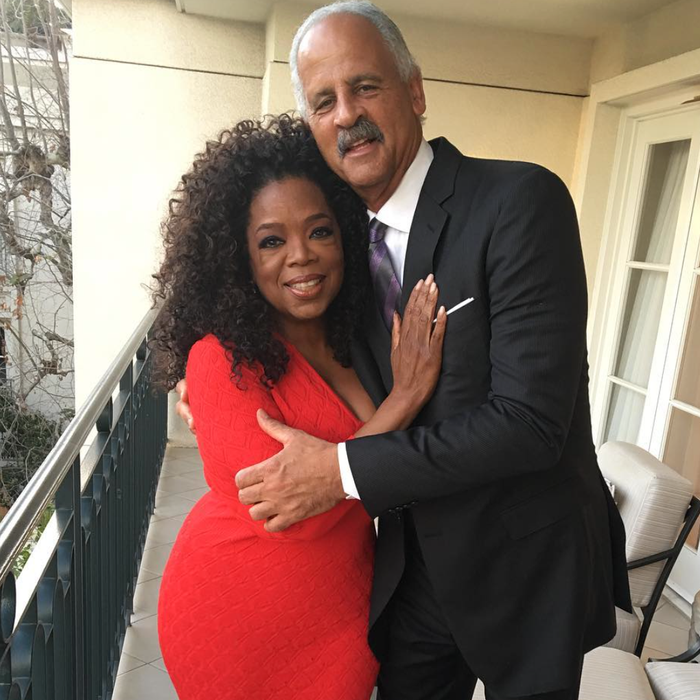 In all of the years the world has known Oprah, Stedman Graham has been the partner everyone knows exists but rarely sees.
But Oprah posted a photo with her No. 1  on February 14, somehow making this day slightly less cynical. "Stepping out with my Valentine of almost 30 yrs!" she wrote.
Oh, yeah. Oprah's in a relationship that reminds anyone who's wondering that there is hope for long-term, supportive love. And a dude who supports his lady in the limelight.
The two have been together for nearly three decades, but in all the years of The Oprah Winfrey Show, he'd only been to a taping three times, according to a 2014 interview on Oprah's website. In Stedman's words, he is a "man in a relationship with a very powerful woman" — and wants her to succeed.
Stedman lets Oprah do her thing, so when he shows up and reminds the world of their decades-long relationship, even the most angst-filled holidays might be a little more tolerable. On that note, here's to the end of February 14, 2016.
Let's cap this off with Happy-Beach-Christmastime Stedman — for fun.