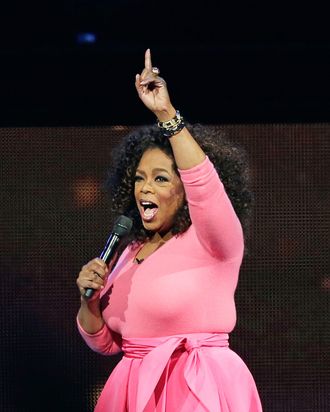 We're making money!
Photo: Mark Metcalfe/Getty Images
While major companies worldwide struggle to imagine how to put women into leadership positions (or a lot of the time — any positions at all), a new study has revealed the probable error in their ways. It was found that when corporations have women in management roles, the companies ended up with a higher profit margin overall. Did you hear that? Gender diversity can actually … make companies money?
The study, released on Monday by the Peterson Institute for International Economics, surveyed 21,980 publicly traded firms from 91 countries and found that putting a larger share of women in leadership roles (up to 30 percent) would increase profitability by at least 15 percent. Marcus Noland, the director of studies at the institute, told the New York Times that the data for women in chief executive positions is less specific because "in statistical terms that evidence is not robust," which means, tellingly, that there are not enough women in C-suite jobs to look at in the first place.

How does Noland suggest companies begin putting more women in management when they've never done so before? He told the Times, "If you have a supportive set of policies, which would include paternal leave, which allows women to have children while maintaining their careers in a relatively undisruptive manner, you see more women making it to the very top." Hey, now there's something in it for them.