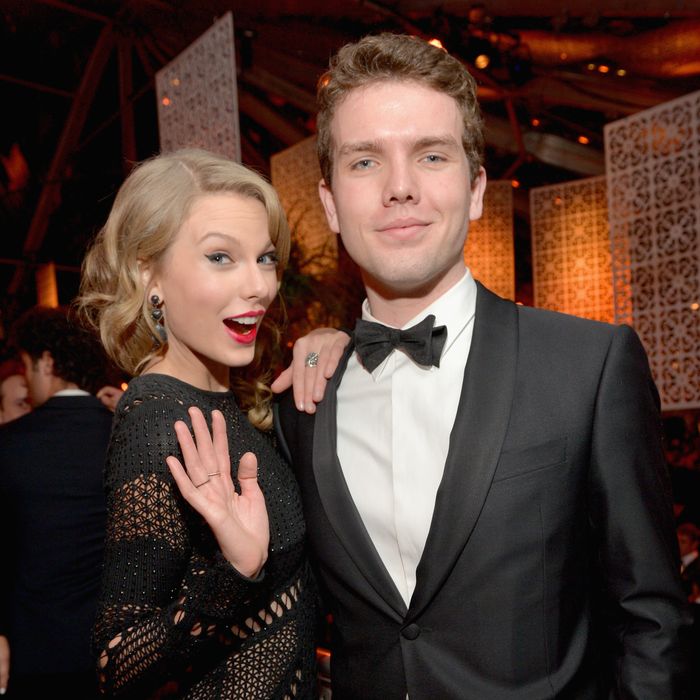 Rage in the House of Swift. Photo by: Charley Gallay/Getty Images for The Weinstein Company
Austin Swift did his spring-cleaning a little early this year, and his Yeezy 350s were the first to go.
While debuting Season 3 at Madison Square Garden, Kanye unveiled The Life of Pablo Thursday. And it features a line that is clearly about Taylor and the infamous 2009 MTV Video Music Awards interruption:
"I feel like me and Taylor might still have sex … I made that bitch famous."
Austin responded to the line by taking his Yeezy 350s and dumping them into the trash, while whistling a tune. "Getting a head start on some spring cleaning," he wrote.
He ditched the shoes and walked away, as if to say, "Why you gotta be so mean?"
Kanye's response to Austin would likely be something similar to the rules listed for the Yeezy models at his show today: "Do not act cool."