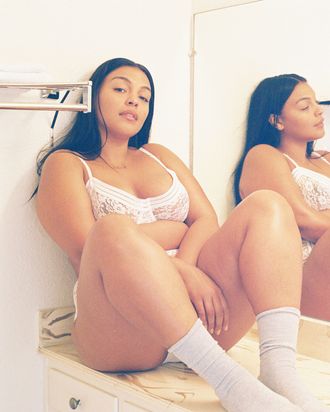 Photo: Zara Mirkin and Mayan Toledano
Right before Valentine's Day, it behooves us all to revisit the 2003 Onion story Women Now Empowered by Everything a Woman Does. It's hard to believe that it's been 13 years since a parody news publication delivered this wisdom, but here we are, rereading perfect lines like: "Today, a woman can empower herself through actions as seemingly inconsequential as driving her children to soccer practice or watching the Oxygen network."
It is true — and good, I should point out — that this day and age accommodates great fluidity in what feminism can mean. It's certainly better than the alternative, which we all know to be an oppressive mess. But what about the upcoming Valentine's Day, that heteronormative festival of receiving flowers, eating "prix fixe dinners," and (sigh) donning uncomfortable, vampy lingerie in order to perform sexiness? Can these activities be reclaimed for women, too? Can Valentine's Day really empower us, just like The Onion says?
One place to start considering this question is on Instagram, where tributes to the female-identifying naked body are everywhere: in soft pink lighting, with friends, on road trips through the South, at the beach, with pubic hair and period blood and loose skin. Ashley Armitage, the photographer behind Ladyist, has said of her desire to show women in their most natural states, "I'm interested in creating a platform for girls, by girls, completely the female gaze." Advertisers have rarely shied from using nearly nude women to sell products — but, as in the Armitage images, women are increasingly comfortable staking their own claim to naked sexuality. And lingerie — for women, by women — is coming with them.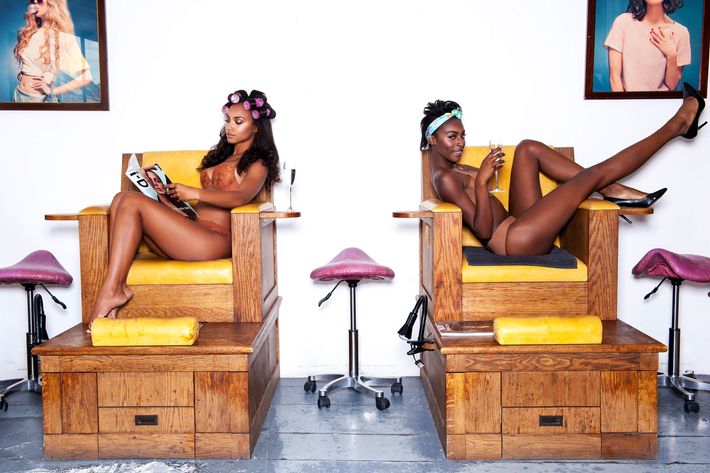 Ade Hassan, the founder of Nubian Skin, a lingerie brand for women of color, said in a phone interview that this newfound declaration of feminist pride in sexiness "comes from a perspective of respect." The important thing, she said, is "coming from a position of power as opposed to a position of vulnerability."
"Mainstream brands can be somewhat binary, somewhat reductive, in terms of what women can be," Jonesy founder Rachel Jones told me. Jones launched Jonesy last year, and the brand doesn't quite fall into the traditional category of "lingerie." Her line is made up of plain and straightforward underwear pieces — after all, "sexy" doesn't have to mean "covered in lace."
"I think underwear has always been entrenched in two categories — you either have your basics or you have your lingerie," she said. "I think the overall movement across the industry (to drop the dreaded word of 'athleisure') [is that] people care more about comfort and they want comfort that is also stylish. There is such beauty in something really simple."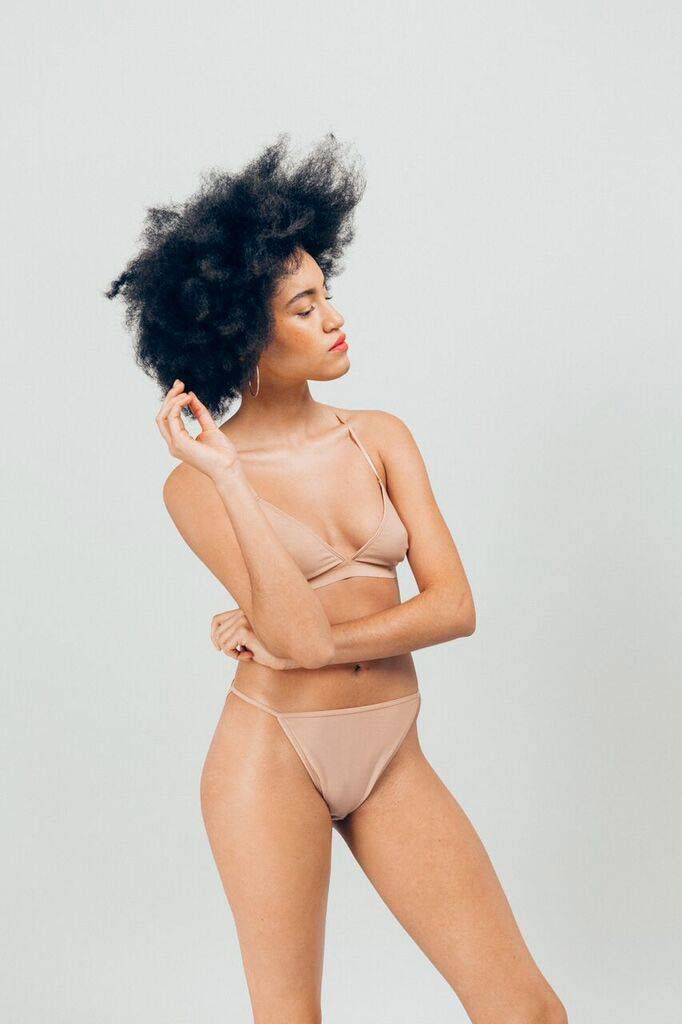 And simplicity works best when it's married to comfort and fit, a fact that Helene Morris, founder of Lonely Lingerie, knows all too well. Founded in 1999 and a favorite of everyone from Parris Goebel to Petra Collins, the New Zealand–based brand has made fit and sizing a priority, selling beautiful undergarments in an expansive range of sizes. Their most recent campaign was the result of four women embarking on a road trip through the West Coast with only the new Lonely pieces, a camera, and their friendship in tow. The resulting images are wonderful, relaxed — not a push-up bra or set of angel wings or Photoshopped thigh gap in sight.
"We really wanted to celebrate female relationships," Morris told me. "I'm sure boyfriends would love to see this beautiful lingerie, but it's too often the focus. It's really about giving the power back to women." When the brand launched in 2009, she remembers thinking that most other lingerie labels and their imagery tended to be "designed for the male gaze."
Monica Ditzler of harMonica Design echoed that sense, saying that it occurred to her right before last year's Valentine's Day campaign that she was marketing to men — and she didn't have to be. "Oh my gosh, women are the ones buying my products," she said, explaining her epiphany. "Because the women are the ones who are going to be wearing it, they're the ones that care about being comfortable and being sexy."
Ditzler now says her lingerie brand is about self-love and care. "I've had some bad experiences just feeling awful about myself," she explained. With her line of easy-to-wear silk and lace lingerie pieces, she "wanted to make things for myself to feel good about myself. Something that you look good and feel good in."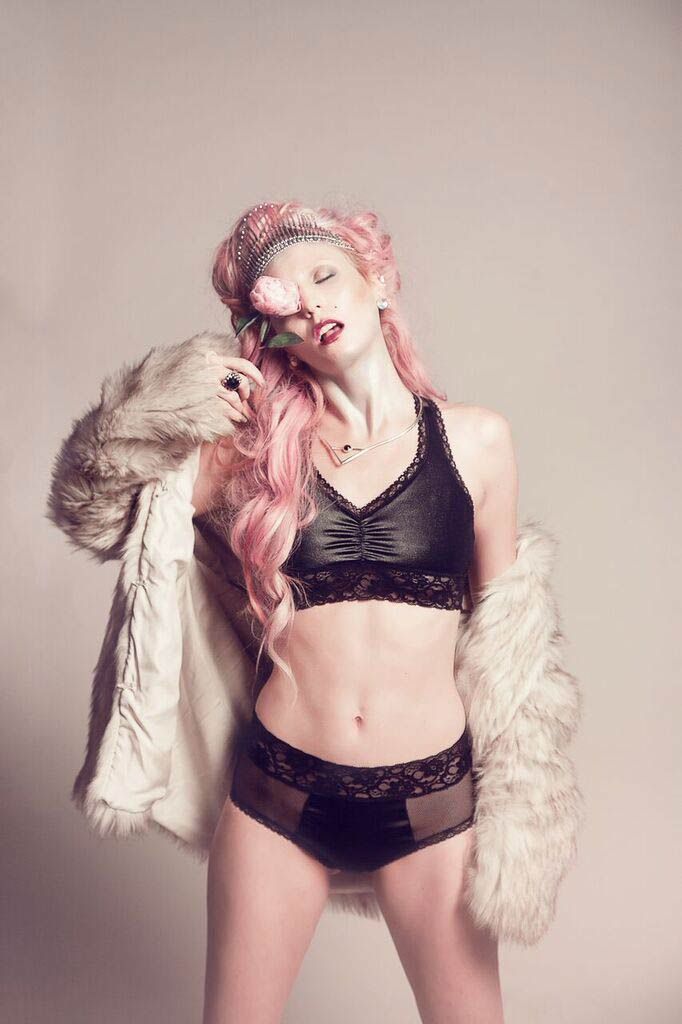 And is there really anything sexier than a person who feels comfortable in their skin and their clothes? Traditional marketing around Valentine's Day is always laden with references to "doing something special" or encouraging a woman to break out of her comfort zone at the behest of The Man. With this new wave of feminist lingerie, it's becoming less and less necessary to feel that unwarranted pressure. Rather than doing away with Valentine's Day, or choosing to ignore it totally, a third option has appeared: acceptance and excitement over the bodies we live in. Significant others and underwires optional.
"Empowering yourself as a woman is taking care of yourself. Maybe taking care of yourself as a woman does include putting on lingerie," Rachel Jones said, taking a minute to pause. "Ultimately, they're just clothes. Women are complex. And that is the key."