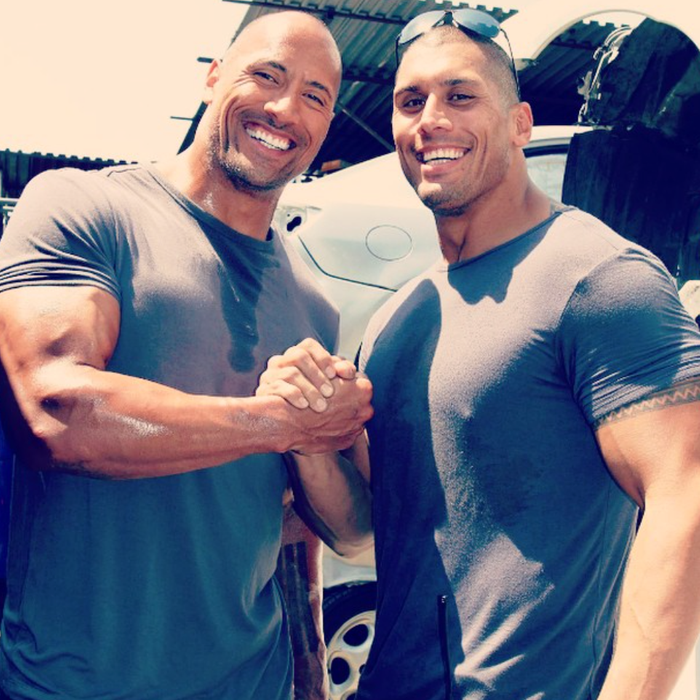 Hello and hello. Tanoai Reed/Instagram
When choosing a stunt double, it looks like Dwayne "the Rock" Johnson stayed within the family. As this tweet states with added detail, the Rock's stunt double is his cousin, Tanoai Reed. And though he is not actually the Rock, that's just fine:
This news isn't exactly new — Reed posted this photo on Instagram long ago. But a little resurfacing never hurt, especially in this case.