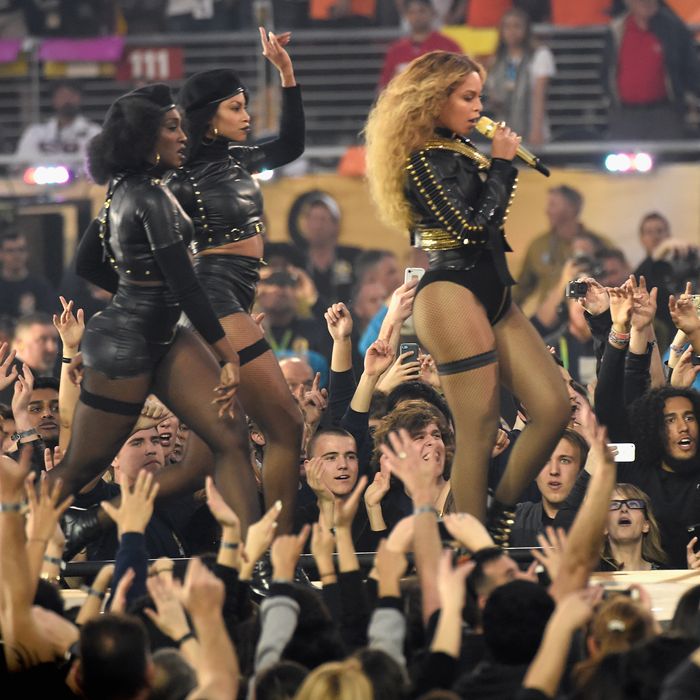 Could it be? A protest rally against Queen Bey? Someone explain, please. Well, it seems there is an Eventbrite posting for a February 16 "Anti-Beyoncé Protest Rally" at the NFL headquarters in New York.
The event description calls her Super Bowl performance a "race-baiting stunt":
"Join us as we demonstrate on the block of the NFL Headquarters building.
Are you offended as an American that Beyoncé pulled her race-baiting stunt at the Superbowl?
Do you agree that it was a slap in the face to law enforcement?
Do you agree that the Black Panthers was/is a hate group which should not be glorified?
Come and let's stand together. Let's tell the NFL we don't want hate speech & racism at the Superbowl ever again!"
But just as fast as there's a protest event, there's an "Anti-Anti-Beyoncé Protest" event:
"Sisters, dress in your "Formation" video/Super Bowl performance-inspired gear and make this a moment a joyous one! Allies and friends, show up and show your support!
We have asked our biggest stars to get political and Bey went there. Don't let anyone make her powerful statement about the value of Black life be overshadowed by those who don't believe that our lives matter.
So many "anti-"s: