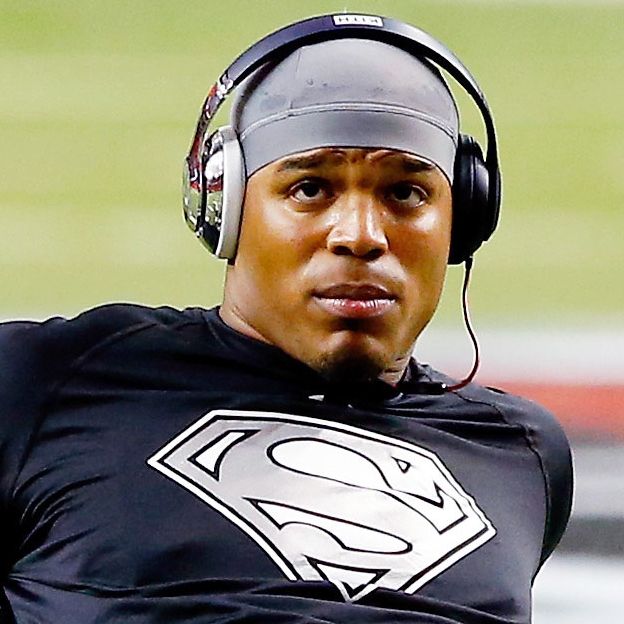 Hello, Cam.
Photo: Kevin C. Cox/Getty Images
The objectification of male athletes is a hobby that will never get old. Muscles? Sweat? Men performing in their peak physical shape? What's not to love? It's a horny world out there, and we're just participating in it. But while we engage in the totally safe practice of lusting thirstily over the likes of Cam Newton and Jared Allen, we've learned that America's heroes (football players) are just as — if not more — horny than us. You don't say.
Vocativ did a little digging this week to find out whether the Broncos or the Panthers are the hornier team, based on how many, um, adult-themed social media accounts they follow (think porn stars and nude-model Instagrams). Eighteen Broncos players follow such accounts, as opposed to only six Panthers, but those six Panthers follow more than double the number of accounts followed by the 18 Broncos players.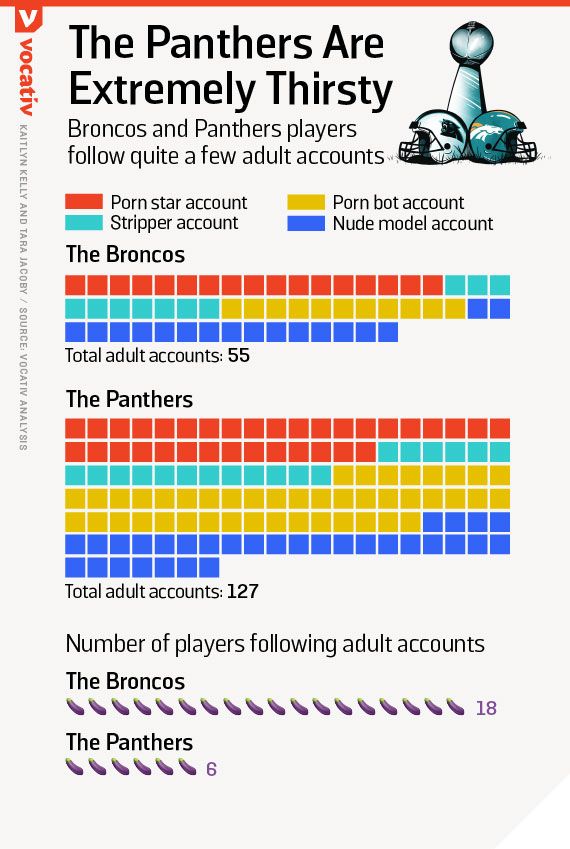 Let's call this Super Bowl of Thirst a tie. We all win, right?