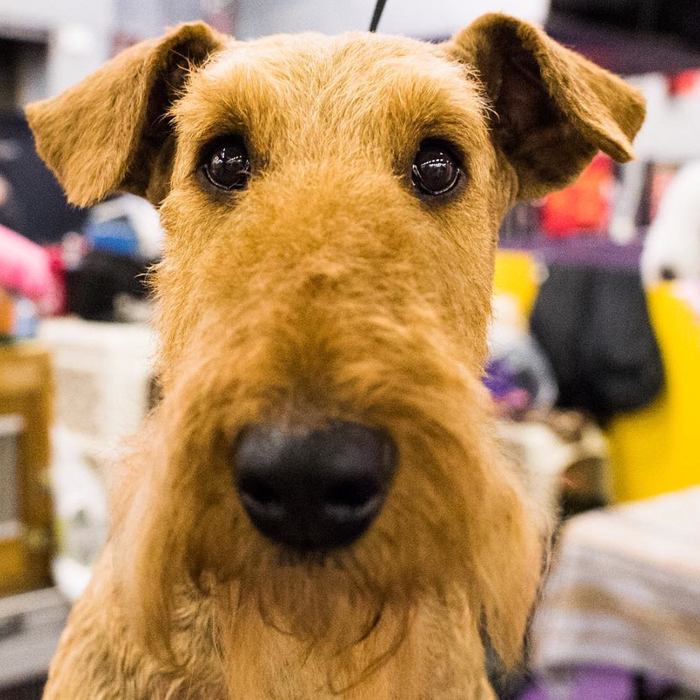 Up close — really close. The Dogist/Instagram
The Westminster Kennel Club dog show is a time for abandoning all other activities and looking at endless photos of pups. One photographer, Elias Weiss Friedman (@thedogist), has made it so much easier with his photo documentary series "about the beauty of dogs."
His series captures photos of dogs just as they are, full head-tilt, snout in the lens, tongue lapping at the air — just being dogs. Friedman even has a book, The Dogist: Photographic Encounters with 1,000 Dogs, which is just pages and pages of dog portraits. Talk about a comfort read.
This week, Friedman is at the Westminster show, taking some personal portraits of pooches at what is basically Doggie Fashion Week. In a world where you're told to model, pose, and dress to impress judges, it's always a little freeing to just stick your tongue out and let the camera snap.
Perfect paws.
Last-minute lash check.
What?
Glitz.
Being coddled like a puppy helps with pre-show jitters.