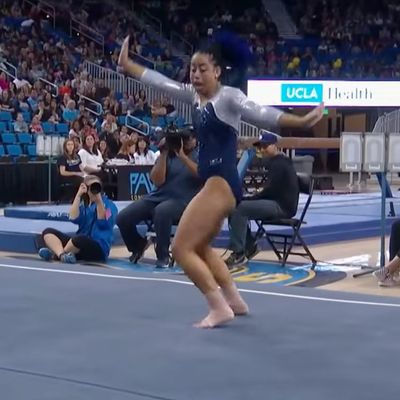 Not only is UCLA senior Sophina DeJesus an award-winning gymnast, but she's also a Beyoncé-caliber dancer. DeJesus managed to incorporate the Whip, Nae Nae, and Quan in her floor routine at a meet on Saturday, topping it all off with a final dab.
She can also moonwalk on the balance beam:
Question from one vag owner to another, though: How bad did that landing split hurt???