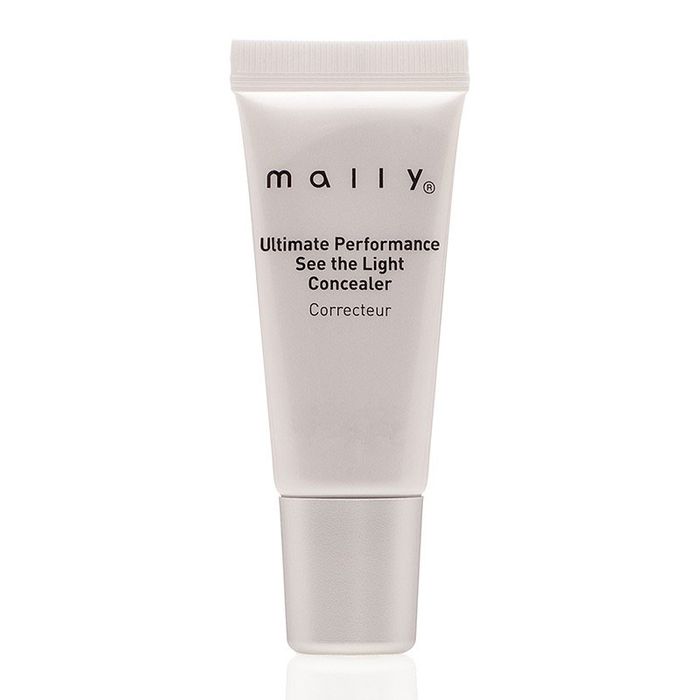 Concealer is a tricky thing: The ones with a lot of coverage tend to cake and dry unevenly, and the ones that finish seamlessly hardly cover anything at all. Sure, you could layer the multiple formulas on top of each other for a happy medium, but why bother? Mally's Ultimate Performance Concealer is the cheapest, most effective option around.
Developed by Mally Roncal, who famously finagled a glowing look on Beyoncé during her freezing January 2009 Inauguration Day performance, the concealer is a goopy liquid-meets-cream. It combines the camouflaging prowess of a color corrector and the coverage dexterity of a heavy-duty concealer, and comes in five colors. A tiny pinpoint is all it takes to cover dark circles under eyes, which makes the tiny tube last for months on end — I predict mine will last a year, making it a $2-a-month investment that's a bit easier to admit to using than Facetune or Photoshop.
Application is fairly simple. You could take a sponge or small brush and tap the formula along areas as needed, but why bother? The narrow tip of your pinky finger is all you need to blend the concealer into skin. And the best part is that the concealer stays in place all day. Mally says that the tube replaces the need to "bake" your face — the product-heavy process where you layer powder over foundation and patiently wait several minutes to an hour for the two to set over skin. Just press the formula lightly where you need it the most — no measuring or special tools required.

Mally's Ultimate Performance See the Light Concealer, $24 at Ulta.