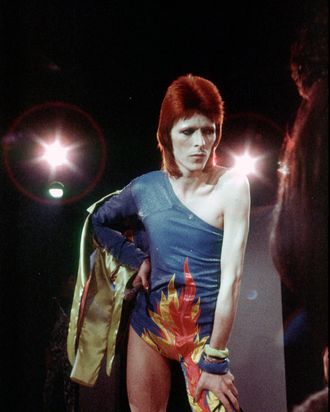 David Bowie
Photo: Michael Ochs Archives/Getty Images
David Bowie embraced the gender-bending work of designers like Kansai Yamamoto and Alexander McQueen throughout his lifetime, and this weekend, some of his past looks will be on view at the Manhattan Vintage Clothing Show in Chelsea. The assortment of clothes and accessories — including Yamamoto's amphibious bodysuit, a sky-high pair of platforms from the singer's Ziggy Stardust era, and a feather-bedecked "third-eye headpiece" — is curated by Lisa Padovani, the costume designer for Boardwalk Empire and Far From Heaven. Click through the slideshow for a preview of what's in store.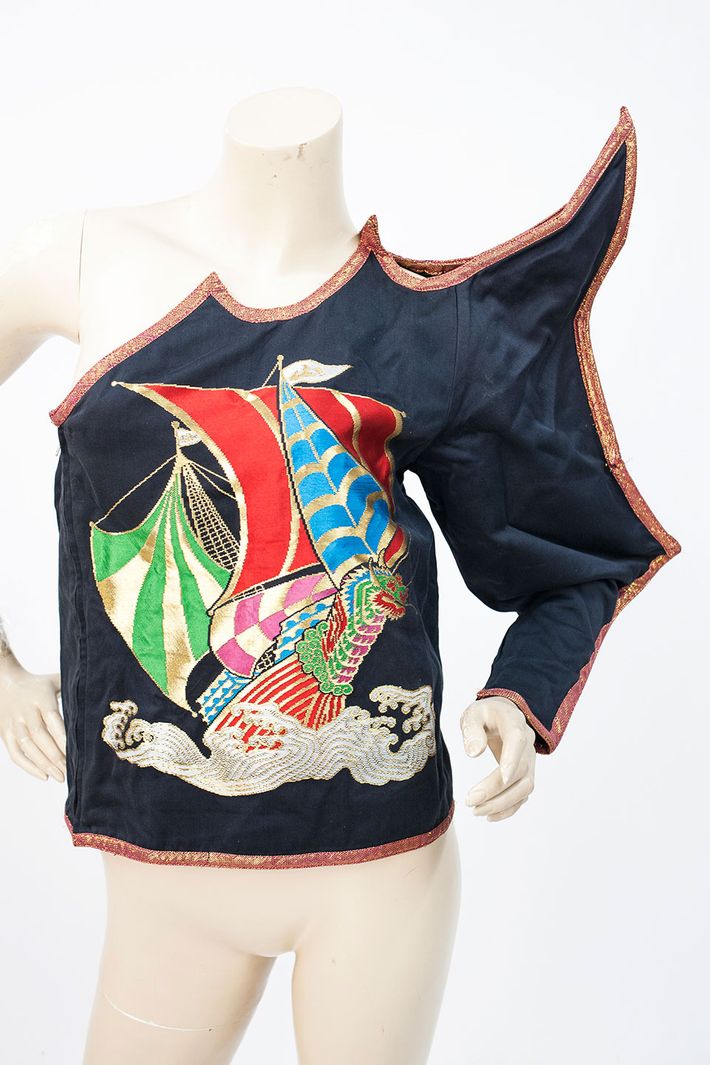 A one-shoulder top by Kansai Yamamoto.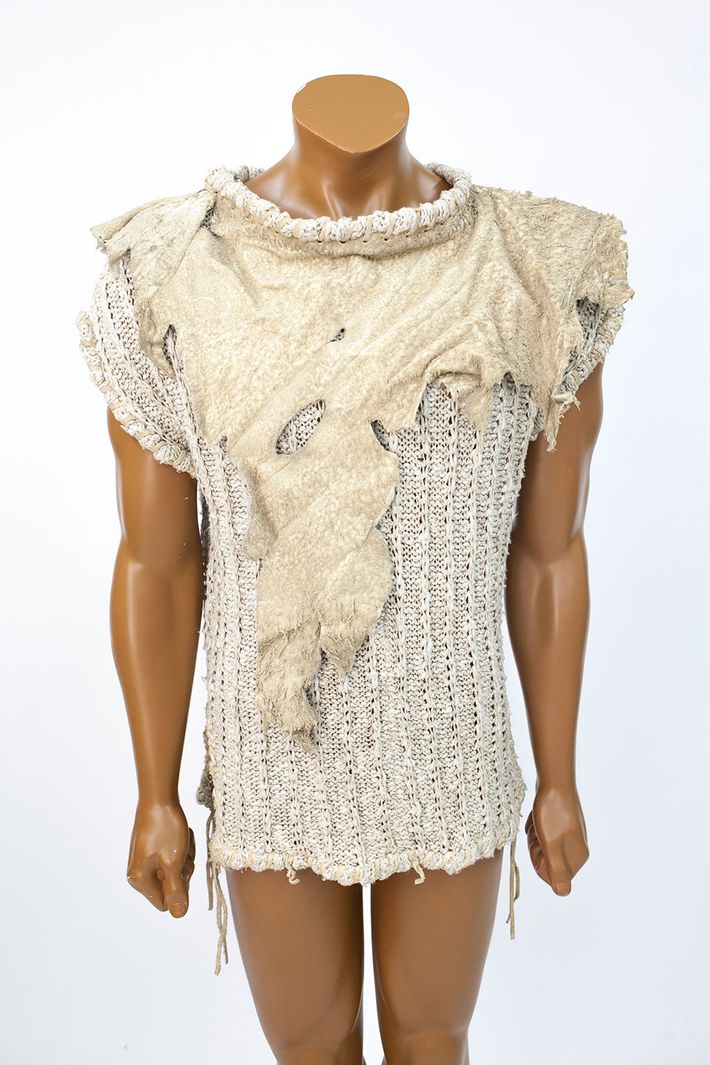 A Kansai Yamamoto sweater from 1980.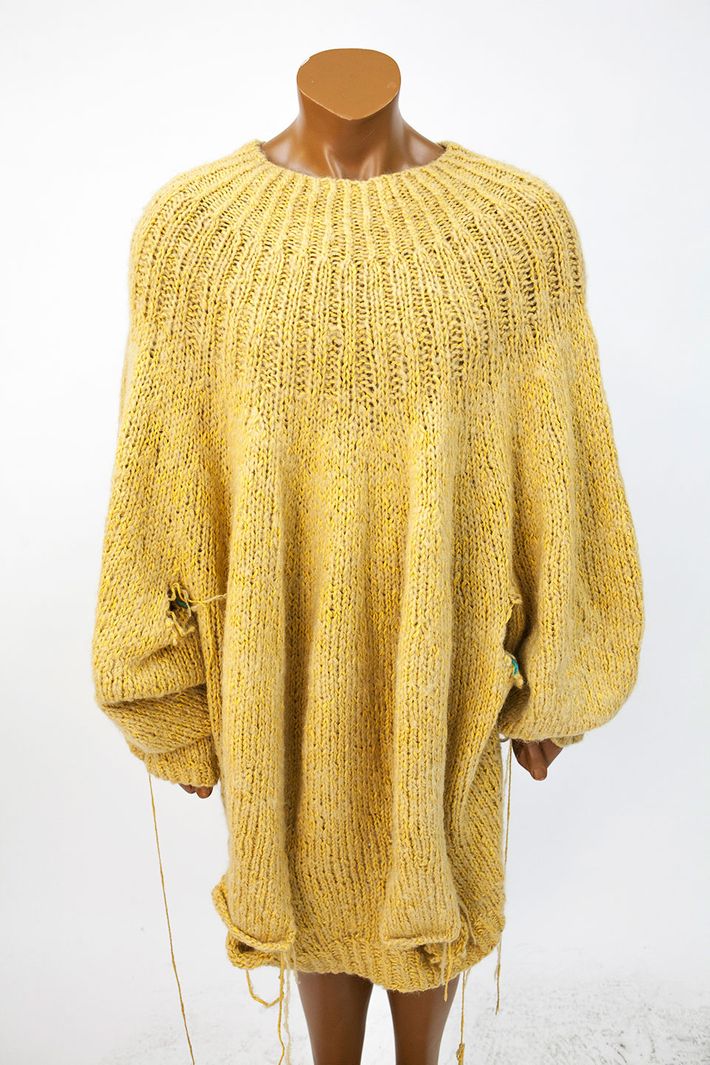 A 1980 sweater from the singer's Scary Monsters era.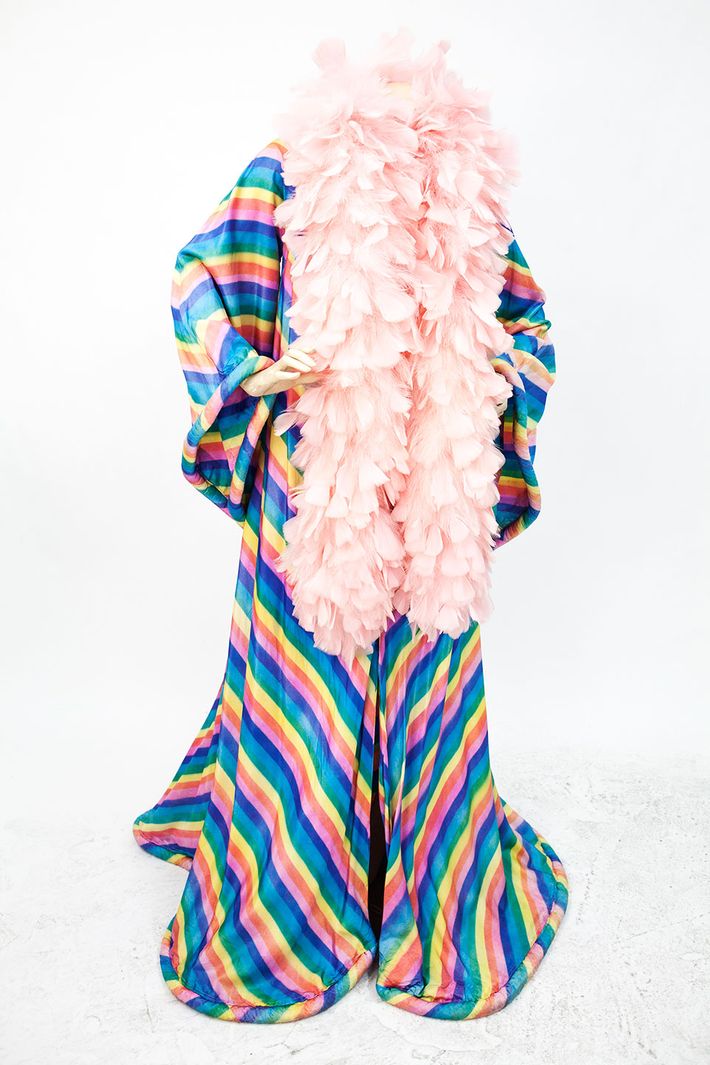 From the Aladdin Sane period in the early '70s, a rainbow-colored robe.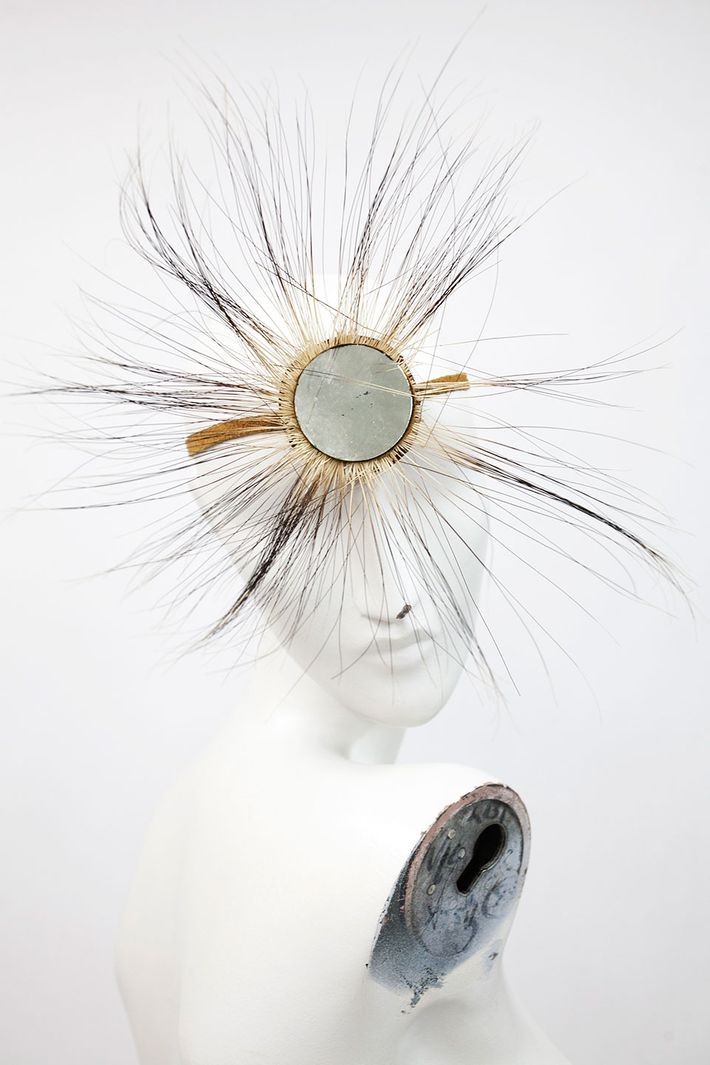 "Third-eye" headpiece, early '70s.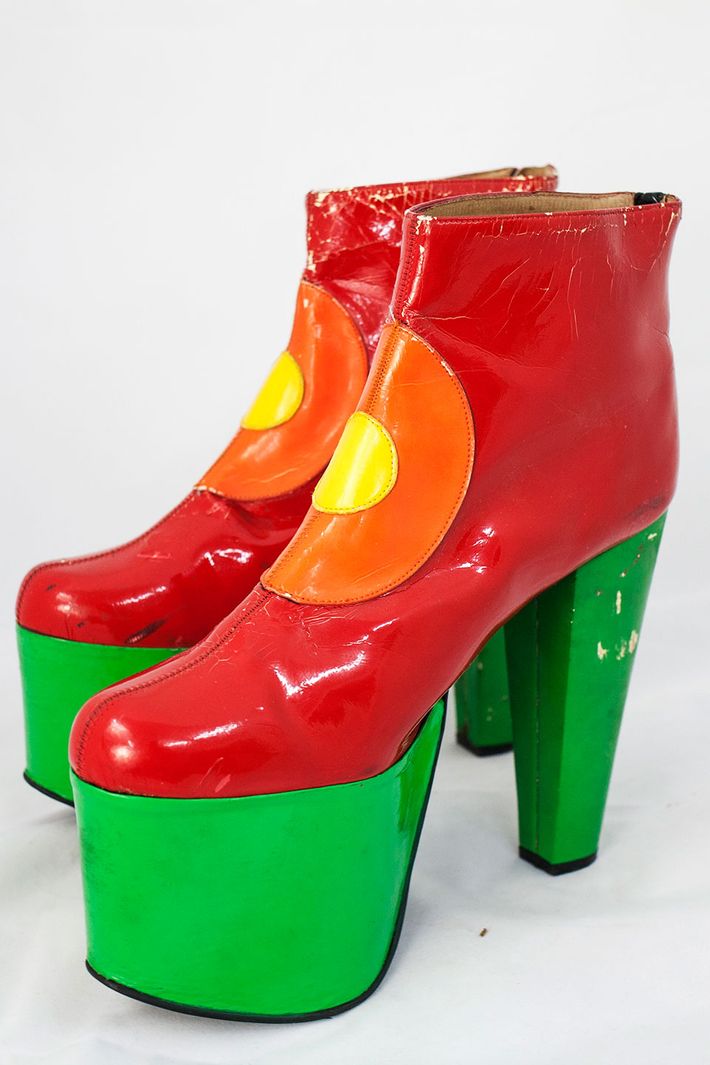 Mod boots from the early '70s.