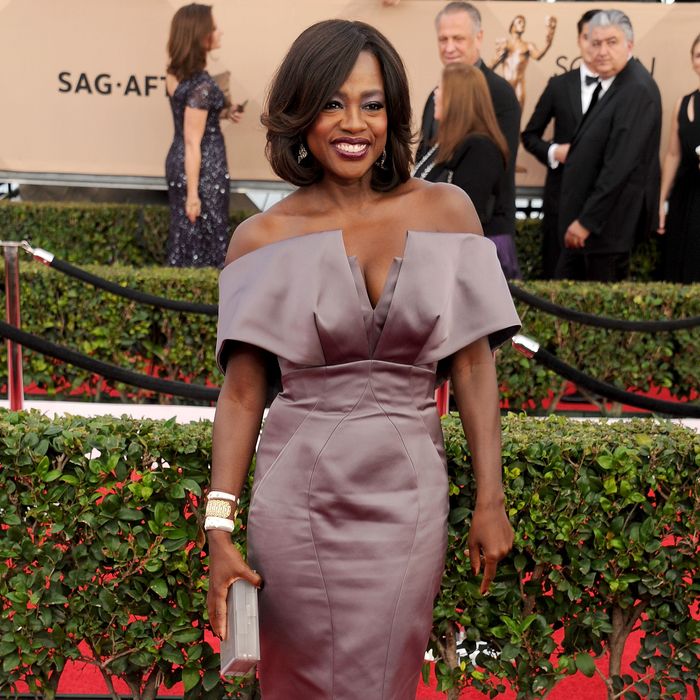 Viola Davis has all the quotes. Photo: Gregg DeGuire/WireImage
Viola Davis is a champion advice collector.
Because she's Viola Davis, she goes for more than your average "when life gives you lemons"-grade adages. She goes for thoughtful bits from Oprah and nuggets from Maya Angelou, Uta Hagen, and James Baldwin.
In her SAG Award acceptance speech on Sunday night, Davis said she never aims to "be a mentor," just to portray her characters in a way she thinks they should be represented. But she's Viola Davis, and she can't help but be prolific 100 percent of the time.
For high-grade advice, come to Viola Davis — she's got it all.
Simple. Poignant. Maya.
Just like more bread means more bread.
Now a word from Vonnegut.
How's this powerful bit of knowledge for a quote of the day?
Self-love for every day.