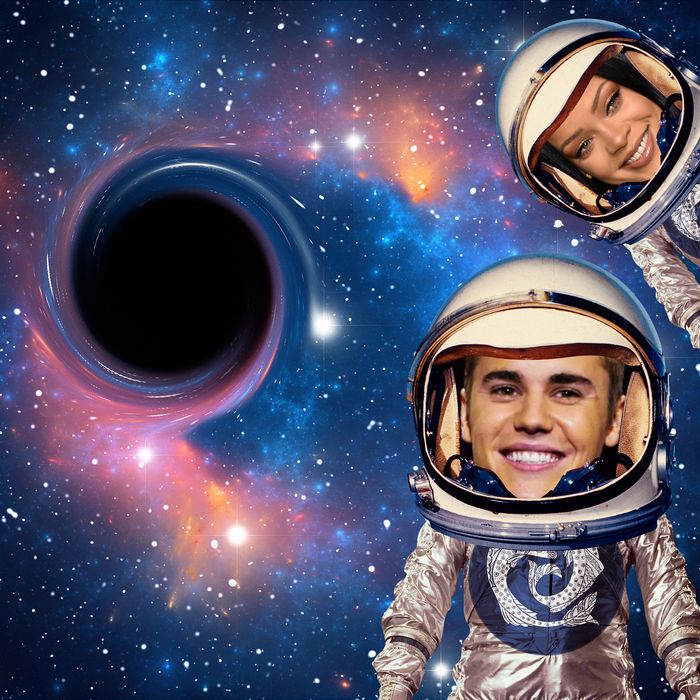 Photo-Illustration: Getty Images
Although Pisces season is just beginning to find its flow, this week's last-quarter moon and other planetary vibes indicate that there's still some gunk that we have to flush out. Perhaps it's fitting that February is holding on for one extra day. But of course, this increases the risk of good or bad things happening.
Along with this moon on its last leg, the planets don't shy away from raising the stakes for all of us. Smart aleck Mercury becomes even edgier as he conflicts with sharp Mars on Saturday. Don't turn small points into nuclear warheads, especially if a conversation gets heated. Take a walk, breathe, or change the topic. Those two planets battling it out means that no one will want to surrender, and there are no winners if everyone gets knocked out.
The majestic sun has a similar showdown with heavy Saturn on Sunday. Slow and steady will be the best strategies for getting anything done. Speaking of strategies, with stars like these it could be a good time for working on long-term plans that require a combo of intuition, inspiration, and logistics. Think: long, overseas trips, product launches, or tedious grant or job applications. However, if you don't have anything like that to sort out, the only things you need to push hard are glasses of mimosas away from you at brunch.
The planetary weather report: Use these guidelines to unlock the stars, not to be locked down by them.
After two months, Mars slips out of his Scorpio battle armor to don something a little more casual and snatch up a one-way ticket to adventure as he shifts into Sagittarius on Sunday. But he leaves behind more of his emotionally charged baggage to push buttons and boundaries, whether those are your own or someone else's. It's a good thing, then, that strict Saturn benches the buoyant sun that day. You can rest up before Mars gets into his high jinks in the upcoming week.
Read on for your sign's Sky Code.
Pisces (February 19 to March 20)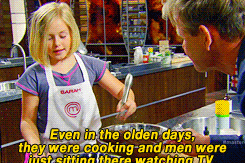 You will dive into this week with a sense of urgency, like a chef trying to cook everything to perfection when a big-name food critic drops in on a busy night. You're likely to be more on point, because you had either the foresight to see what could go wrong or the training to cope with a difficult situation fast and effectively. Unfortunately, others may not be as quick to the draw as you. Toward the weekend, watch your tone with people, especially as you give instructions, because you could come off sterner than you intend.
Aries (March 21 to April 19)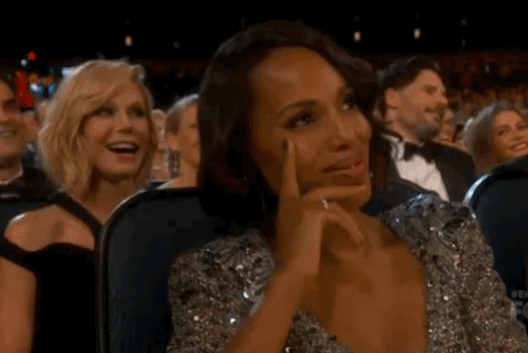 Focusing on someone else's flaws and failings often seems like a very good strategy for avoiding your own. It definitely won't be this week. There's only so long you can save yourself from bruises to your ego by shaking your head at the callousness or stupidity of others. That's not the kind of thing you want to pay forward. You probably have unfinished business to do yourself, stuff you'd rather not do because it doesn't highlight your strengths. Tough! You know what you gotta do with your weaknesses — get good or go home.
Taurus (April 20 to May 21)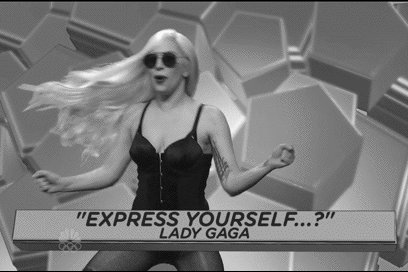 Someone is likely to draw you out of your serene shell near the weekend. However, you can keep your cool if you deal with the incremental buildup of inner and outer conflicts as they happen during the week. For starters, don't assume that an issue with a friend, especially if it involves money, will work itself out without you saying something. The principle of "if you see something, say something" applies when you might have to let a colleague, or even a stranger, know that he or she is encroaching on your personal space or values. What you might think is self-evident might only be clear to you.
Gemini  (May 21 to June 20)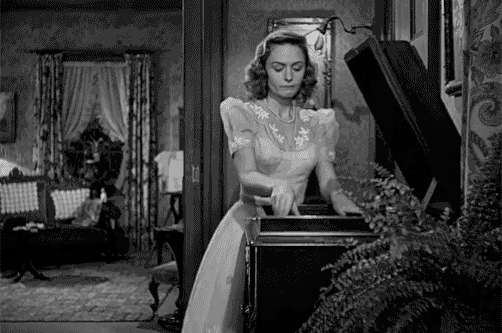 My dad, a former boxer and trainer, used to say that the best way to win a fight out of the ring was to avoid one. This might be especially true for you with a significant other, family, or close friends. You don't have to become passive-aggressive, but you also don't have to throw gasoline on any already-tense conversations, especially this weekend. If you can't see eye to eye on something, parlay your convictions about what you know is right into a quiet faith that the truth will be revealed soon enough.
Cancer (June 21 to July 21)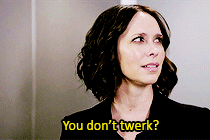 We know that haters are, indeed, gonna hate, but not everyone who offers criticism is a hater. Although you might have had epiphanies about managing problems at work or home, you still have to find a way to put your creative notions into motion. You might implement some new changes right on the first try, but you're not going to get everything right. Sure enough, someone could be around who sees when you mess up but not when you nail a task. Use their criticisms — and your own — for experience, without taking what's said personally.
Leo (July 22 to August 21)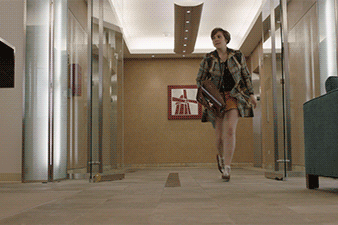 Risk is definitely a four-letter word you should say often this week. Naturally, there's a chance of saying more off-color ones when things don't go as planned. However, fear of things going haywire, especially with financial affairs or career moves, is not a reason not to try. Vigorously discuss possibilities and worst-case scenarios with a friend to flesh out your blind spots, particularly over the weekend as the planets heat up. Seek out the yeses where at first you only see nos. You'll find juicy ways to advance in your life, but not without some thrills or spills.
Virgo (August 22 to September 21)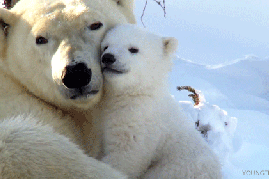 It might be hard for you to decide whether you want to cuddle with your partner or carp about how she's slicing a tomato. If doing that sounds petty, good, because you could come off like that — and you don't have to. If you feel like going into full-on critic mode, then it's likely you've had your fill of the touchy-feely. Perhaps you crave clearer, detailed work to feel useful. This weekend, focus on a project that allows you to get as meticulous as you wish, even if it's only a perfect mani-pedi.
Libra (September 22 to October 21)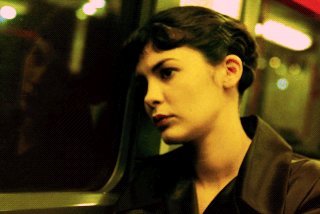 You might feel like you can't do anything right at the moment. You set out to give a sincere compliment, yet someone perceives it as backhanded or, even worse, an insult. You make a dash for the train, and you nearly tackle an old man accidentally in the process. Your best bet is to be as methodical and purposeful as you can, without rushing or leaving too much to chance. Don't overthink, but you also might need to give yourself time to catch up to your intentions.
Scorpio (October 22 to November 21)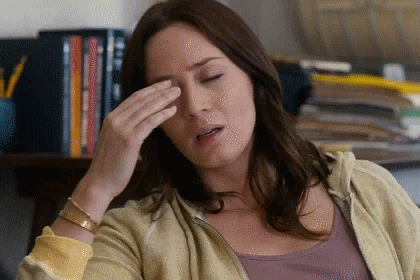 If you're willing to think more creatively and take risks, you can increase your financial worth. This might not immediately translate into money in your pocket, but adding dollars to your paycheck starts with creating the value that makes you worth every penny. Look into taking classes to improve your skill sets or bringing in existing knowledge at work that enhances productivity and your ability to inspire others. You don't have to wait for your fortunes to come to you.
Sagittarius (November 22 to December 21)
You might resist stepping into this week like it's a jog on a bitterly cold morning. You likely still feel excited about seizing a rising tide of opportunities, yet perhaps you think it best to slow down for a moment. But you shouldn't pause. You're more likely to find your rhythm and inspiration toward the weekend once mission-minded Mars moves into your sign on Sunday. Your capacity to accomplish more increases, but you don't have to go at a breakneck pace just yet.
Capricorn (December 22 to January 20)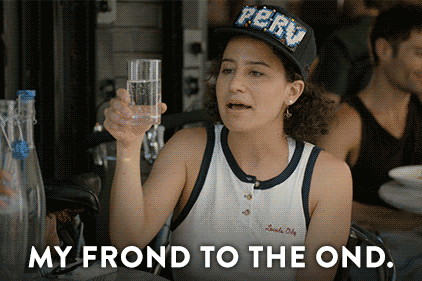 Lots of your life's missing pieces start to appear at this last-quarter moon. You might have a friend who comes back into the fold, whether you put him or her out of it or not. Likewise, you're able to sort out the massive amounts of information you've absorbed recently and put it all into clearer perspective and better use. However, one big missing piece is that you might not feel the warmth or support that you want now. With loved ones, the easiest way to get it could be to risk asking for it.
Aquarius (January 21 to February 18)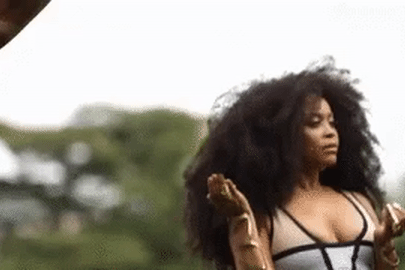 It's time to consolidate and maximize the gains you've made in the last two months. Even if you've had negligible opportunities for career and self-development, you can make leaps with those by building up relationships with colleagues and friends. You might not know where to start, so ask a trusted adviser what she would do in your shoes. In fact, you might get a better idea about where to begin by describing your current situation and your feelings about it.
Samuel F. Reynolds is a professional astrologer in New York City and the founder of the Zodiac Lounge.
GIF reporting by Leah Rodriguez.