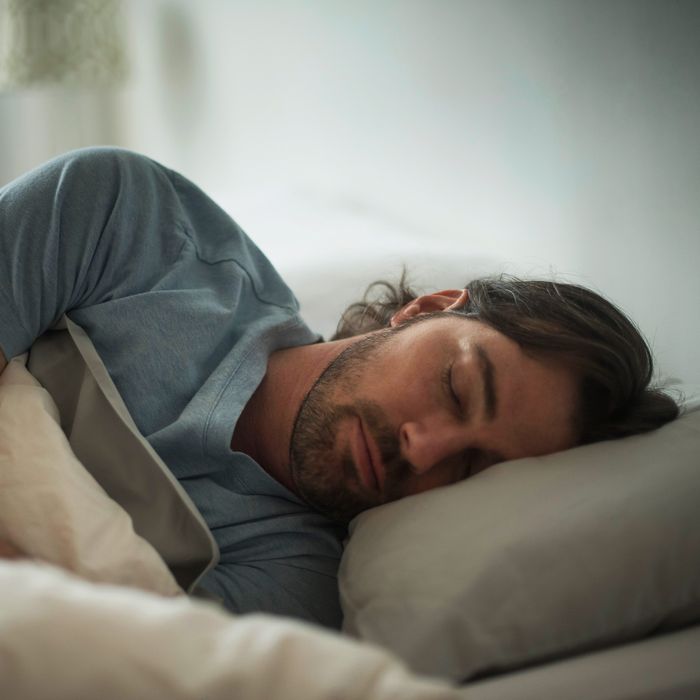 Life is just grand, isn't it?
Photo: Corbis
Thursday we learned something truly astonishing: White people, unburdened by racism, sleep pretty damn well.
According to a new report from the Centers for Disease Control and Prevention, about 65 percent of Americans polled said they usually get at least seven hours of sleep per night, the benchmark recommendation. It's self-reported data, not confirmed with any kind of tracking, but it's fairly consistent with other estimates, the CDC says.
When the responses were broken down by race, they found that non-Hispanic whites had the highest rate of healthy sleep duration, at 66.8 percent. Close to 66 percent of Hispanics got seven-plus hours, as did 62.5 percent of Asians and 59.6 percent of Native Americans. Black people were at 54.2 percent, and multiracial people were at the bottom, with 53.6 percent. Overall, people who were employed and college-educated slept better, too.
NPR summarizes thus:
Race and ethnicity also tend to correlate with sleep. Nobody sleeps better than white people, according to the CDC report; 54 percent of non-Hispanic blacks get sufficient sleep, about 12 percent fewer than whites. "What is likely going on is probably explained by demographic composition," Hale says. "Densely populated neighborhoods might have more noise and light. African-Americans compared to whites are more likely to live in those neighborhoods."

On top of that, Hale says there are a lot of stressors that nonwhite communities disproportionately feel that can influence sleep. "There are concerns about racism, not being able to feed one's family, relatives being incarcerated," she says. "One needs to feel safe. If you don't have that internal feeling of security whether financial, physical or emotional, it will be harder to fall asleep."
We look forward to hearing how Macklemore, in his wokeness, regards this new facet of white privilege.