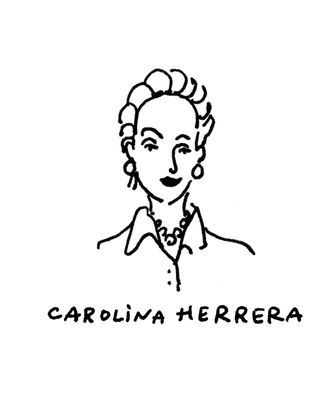 Illustration: Joana Avillez
In Fashion Feelings, we'll be talking to notable people about how fashion changed their lives. Here, designer Carolina Herrera on how she developed her eye for fashion as a child, and how it helps her in today's ever-changing style landscape.
When I was growing up I was not aware that there was fashion around. I was very much in love with my dolls, my horses that I used to ride every day, and my tennis. My three sisters and I were reading history, and we grew up with a governess who was very strong, so we were not talking about fashion. But I was very lucky because it was a house where the women were very well-dressed, and they liked beautiful things, so my eye got trained by that. Fashion pleases your eye, and then you see things in different ways. If you like fashion as I did at that age, then you translate things.
You have to change when you're growing up, and I think it develops your style. In grade school I wore a uniform that had a white shirt with a Peter Pan collar. Maybe that's why I love white shirts so much, because they are like my security blankets. Later I discovered these fantastic old films, with very glamorous women like Marlene Dietrich and Greta Garbo. My inspiration was to look like them. I was 14 years old, almost 15, but I looked 10, and I wanted to wear a black dress with a cigarette holder and a hat with a veil. Of course they didn't allow me to do it.
As an adult, I realized fashion has to be individual. You have to create your own style. I don't like to see people wearing the same thing, because it's like wearing uniforms. When the style was short skirts, I used to wear midis, and when there were midis I used to wear short ones. Maybe that's why I don't like many trends.