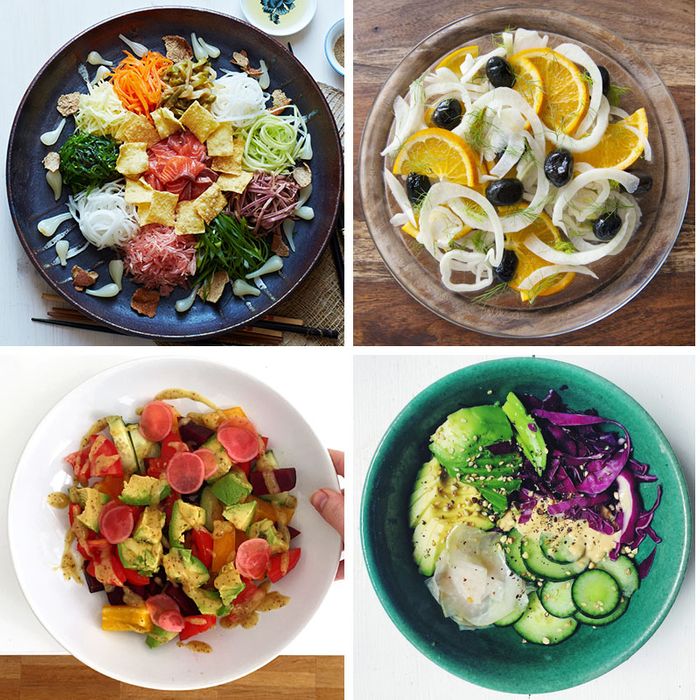 Did you just eat your lunch off a plate? Or like … out of a container? That's messed up, man. Don't you know how to Power Bowl?
The Power Bowl, for all the non-hot skinny people who might not know about the trend, is the new trend beloved by the hot and the skinny. As the New York Post breaks it down in the anthropological study, "Hot, skinny people are ditching salads for 'power bowls,'" which are basically bowls of food, best eaten after an expensive boutique fitness class, and accompanied by a bottle of $9 alkaline water. The Power Bowl ticks all the right boxes:It's highly Instagrammable and healthy (like a salad, but better) and costs about an average of $20 if you buy it at a restaurant. And, I'm told, once you Power Bowl you can never go back. "Even if I had the option to eat off a plate, I would eat out of a bowl," a woman tells the New York Post.
Now, don't think you can just throw a hamburger in a bowl and call it a Power Bowl. There is a science to the meal (thank god there are five bowl-adjacent cookbooks coming out this year). The most powerful Power Bowl consists of: 15 percent lean protein, 25 percent whole grains, 35 percent vegetables, 10 percent sauce, 30 percent extras (e.g., nuts, seeds, sprouts, or smugness).