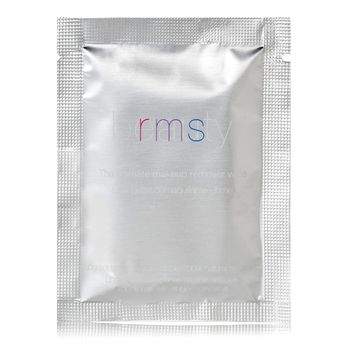 Your face will smell like a Mounds bar.
Photo: Courtesy of rms
Three things in life are certain: death, taxes, and the fact that if you use any old makeup-remover wipe, you'll wake up with dry, irritated skin and a pimple in two weeks. But an exception to the rule is RMS Beauty's Ultimate Makeup Remover Wipes. Unlike other makeup-remover wipes, which contain a multitude of ingredients ending in -oxide, RMS Beauty's version is made of current-celebrity obsession coconut oil. Each rayon wipe comes individually packaged, easily dissolves even the most waterproof mascara, and smells like a coconut macaroon. Instead of leaving your skin stinging and stripped, this wipe has a gentle dry-oil feel, leaving your face feeling glowy and soft without being greasy. 
RMS Beauty's Ultimate Makeup Remover Wipes, $16 at Beautylish and RMSBeauty.com.