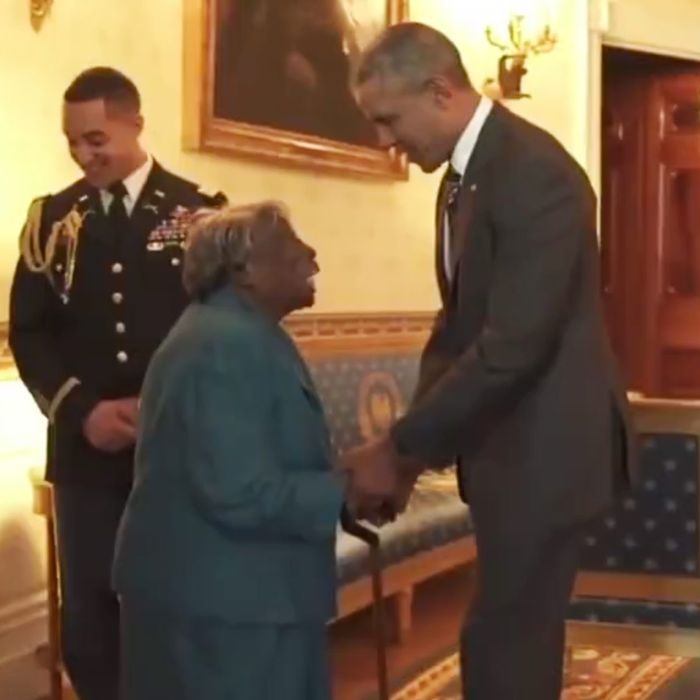 Virginia and President Obama
Virginia McLaurin lived 106 years without visiting the White House, so if you think she's going to waste a single second now that she's finally there, you're wrong. The D.C. centenarian made her first visit to the White House this weekend, happily shaking President Obama's hand and sprinting over to Michelle for a hug.
"I thought I would never live to get in the White House," she said. "I tell you, I am so happy. A black president, yay, and his black wife."
She then led the couple in a dance party, because what else do you do when you're 106 and meeting the First Couple?