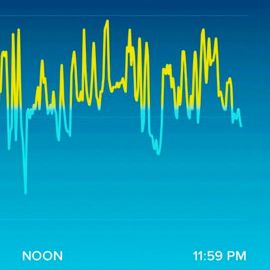 If you found out you were having a child when your husband uploaded a screenshot of your fitness tracker's data to a Reddit forum, how would you feel?
Would you be horrified?
It happened! Just a few days ago a Reddit user posted his wife's Fitbit data to the Fitbit subreddit after he noticed she had an abnormally high resting heart rate for an extended period of time. His wife hadn't been doing any strenuous activity. Another user suggested it was possible the woman was pregnant. Guess what? She is! Congrats, and welcome to the future.