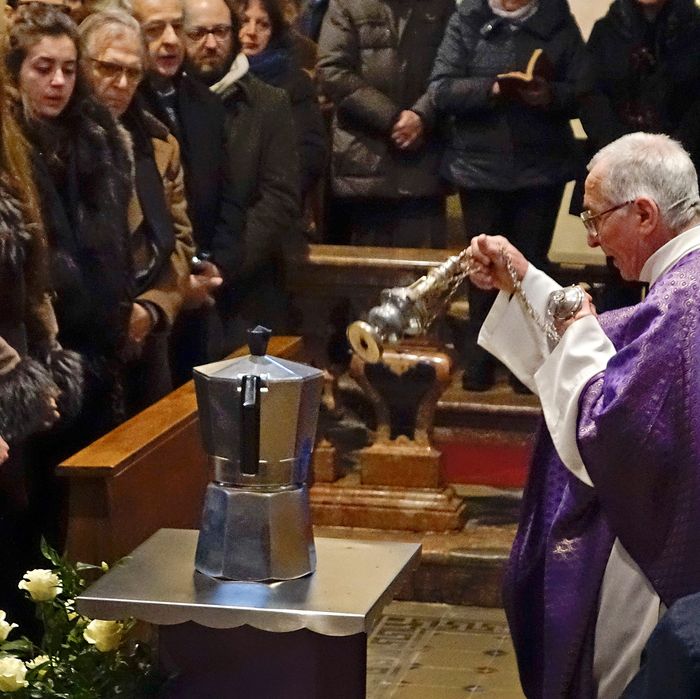 A coffee lover to the end.
Photo: Danilo Donadio/AP
You've probably seen the iconic Bialetti stove-top espresso pot. The Italian coffeemaker, designed by Alfonso Bialetti, has been around since 1933.
In 1947, his son Renato took over the family business, and eventually the pots became known all over the globe. The company has sold an estimated 330 million of the pots, which are also extremely famous in industrial design. Annoying coffee nerds consider the Moka pot controversial ("Do you like your coffee scalded?"), but they remain fast, cheap, and easy to clean, and result in a pretty nice strong cup of coffee.
Renato died recently at the age of 93, and his family decided to have his ashes buried in a large version of the coffeepot he made famous. Mr. Bialetti's coffeepot-encased cremains were on the altar at his funeral, and have now been buried beside his wife. In related news, this morning you Instagrammed a photo of your cappuccino.