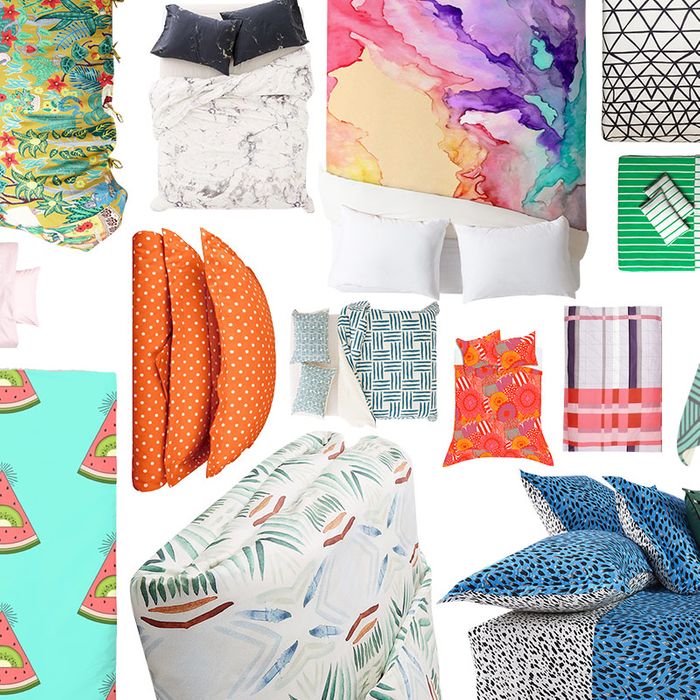 Jazzy bedding for spring.
Something's happened to the staid duvet cover: It's gotten a lot funkier. This is actually an exciting time for the bedding world in general, thanks to the rise of independent textile designers like Dusen Dusen and Scholten & Baijings, as well as a proliferation of sites like Society6 and Red Bubble that can turn hundreds of artist prints into sheets, duvets, and pillows on demand. Here, an array of duvets from Target to Kenzo that will instantly make your blanket (and bedroom) a lot happier.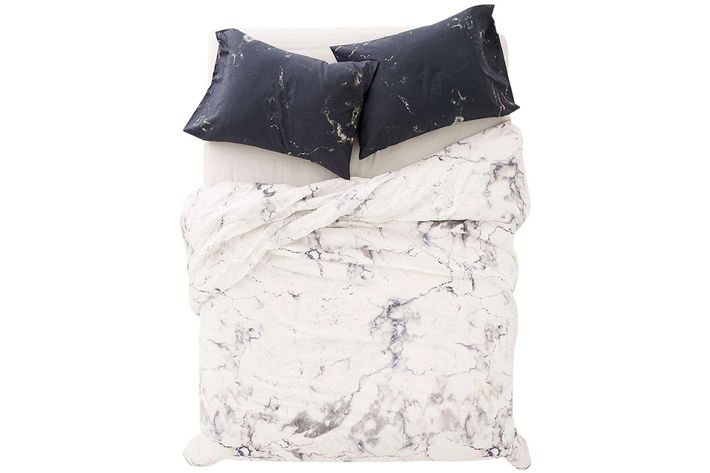 Assembly Home Marble Duvet Cover
Pair with contrasting white-on-black pillowcases.
$119 at urbanoutfitters.com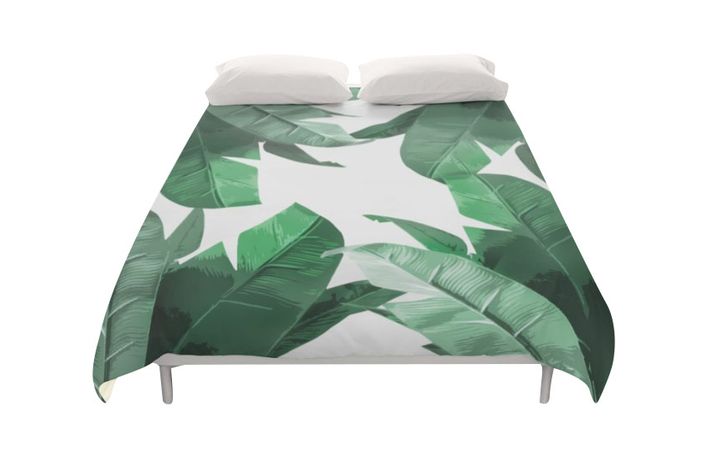 Tropical Palm Print Duvet
Your bed will look like the wall of Indochine
$99 at society6.com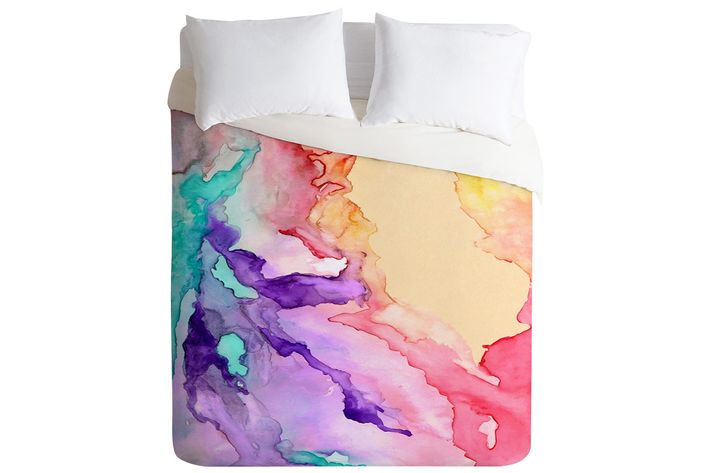 Rosie Brown Color My World Duvet Cover Collection
A trippy watercolor look.
$109 at allmodern.com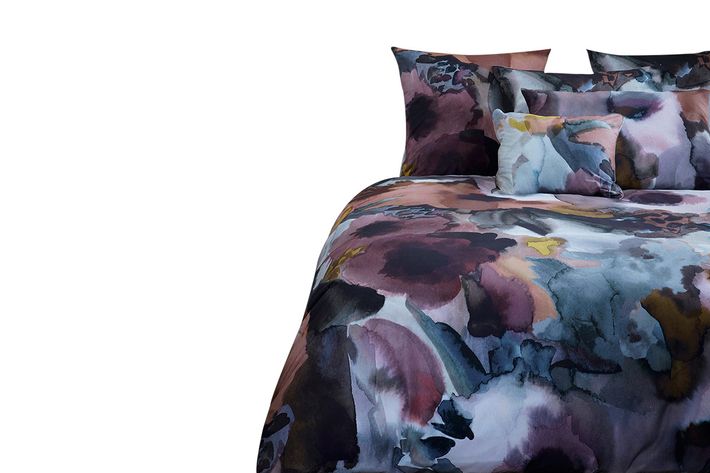 Sonia Rykiel Maison Eclat Duvet Cover
A more muted watercolor look.
$475 at saksfifthavenue.com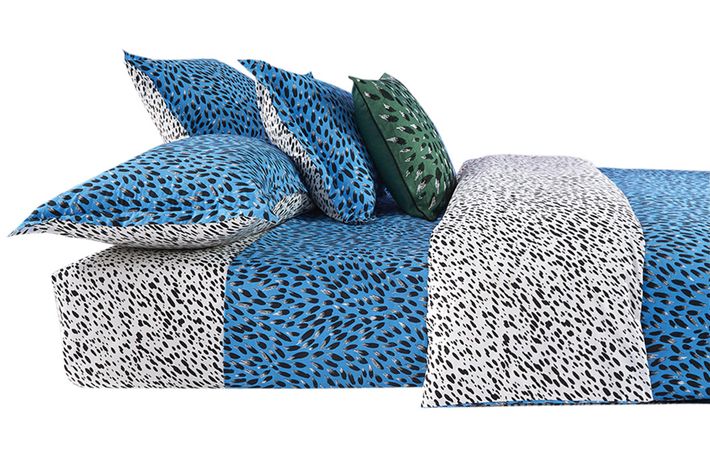 Kenzo Bamboozo Cobalt Duvet Cover
Sweet fashion-girl dreams.
$320 at us.amara.com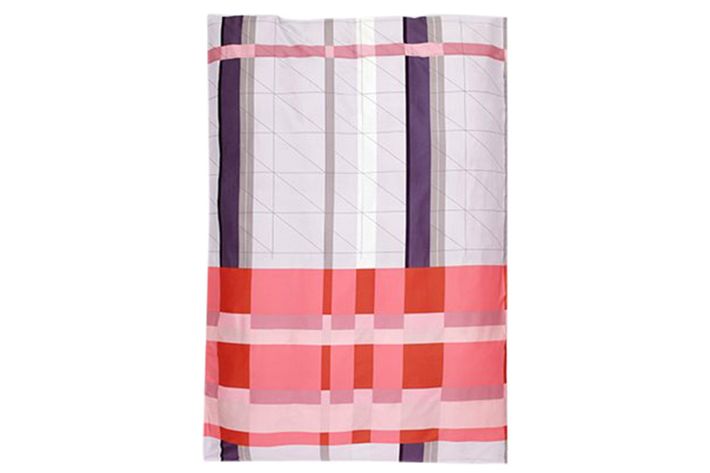 Hay Colour Block Duvet
Designed in collaboration with Danish studio Scholten & Baijings.
$60 at hayminimarket.com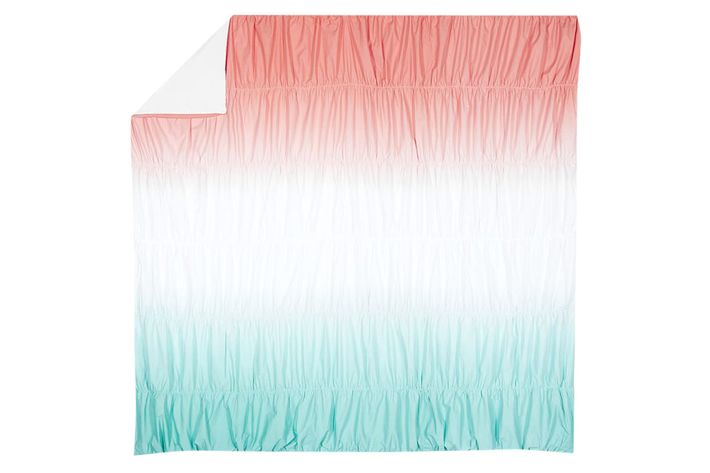 Dip Dye Ruched Duvet Cover
Technically meant for a teen; totally fine for a grown-up.
From $80 at pbteen.com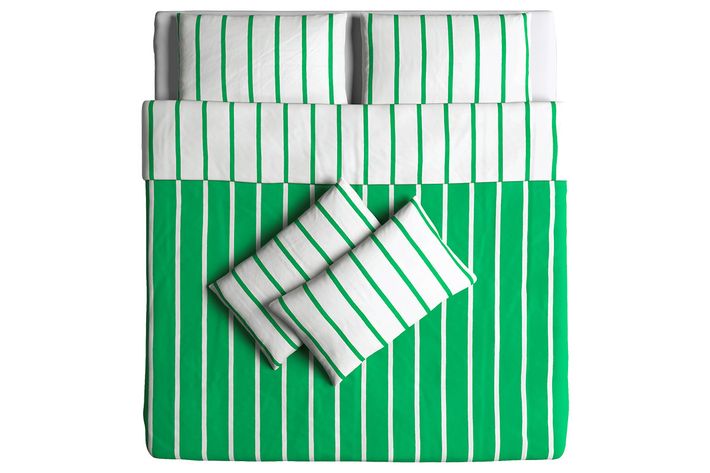 Ikea Tuvbracka Duvet Cover
A happy kelly-green-and-white number.
$47 at amazon.com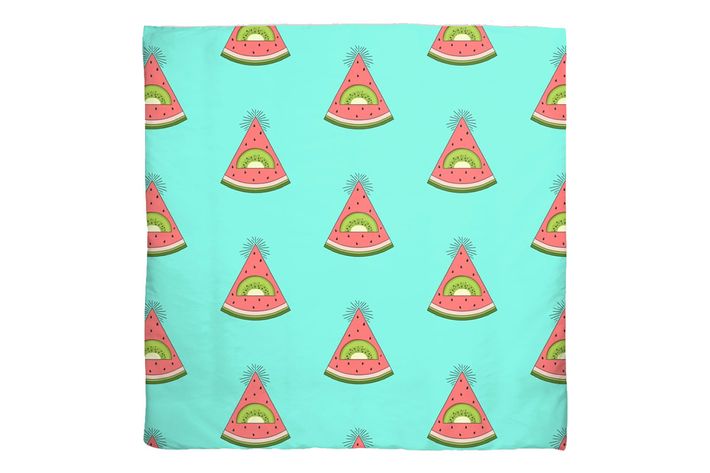 Watermelon x Kiwi Duvet Cover
The hottest fruit collaboration in town.
From $98 at redbubble.com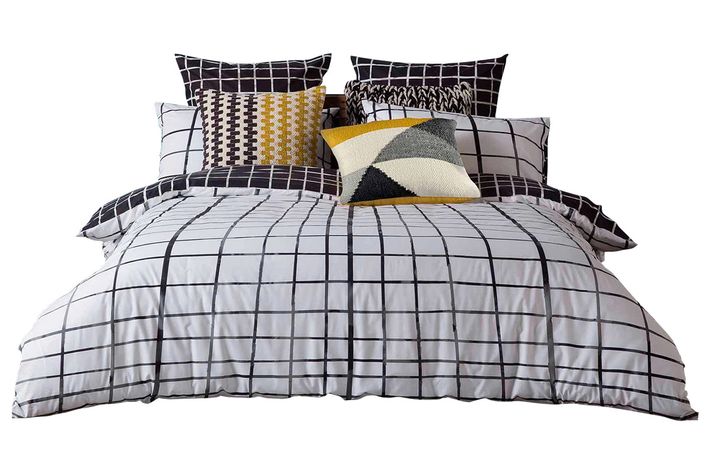 KAS Australia Latitude Duvet Cover Set
It's reversible (the other side is black).
From $80 at bedbathandbeyond.com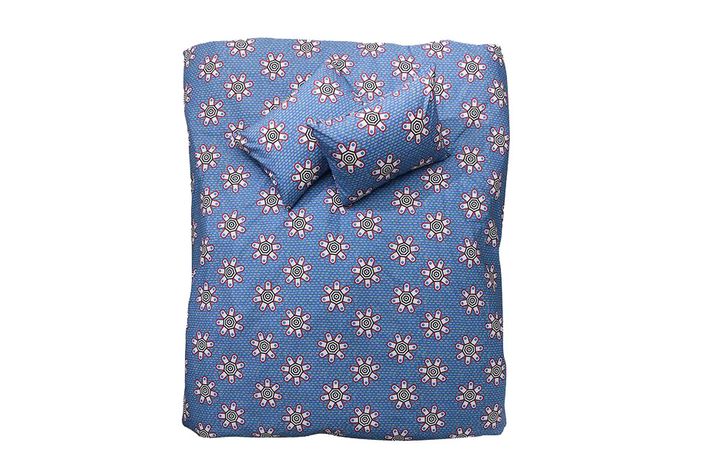 Mercury Duvet Cover
A collab between Memphis Group founders Nathalie Du Pasquier and George Sowden for ZigZagZurich.
$160 at ahalife.com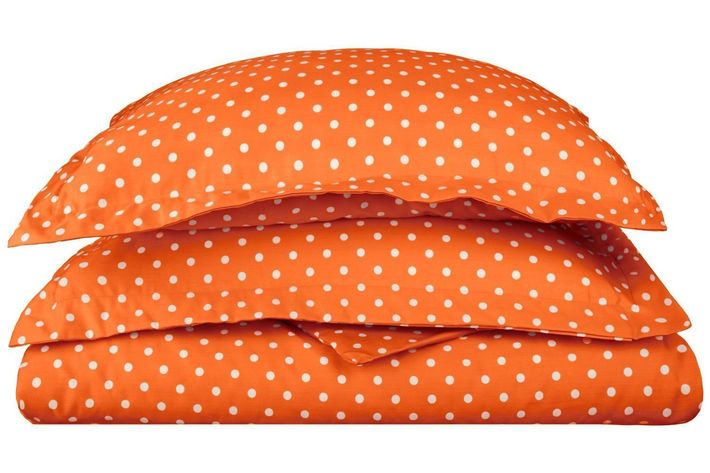 ExceptionalSheets Polka Dot Duvet Cover
Also comes in gray, pink, teal, green, purple, black, and white.
$54 at amazon.com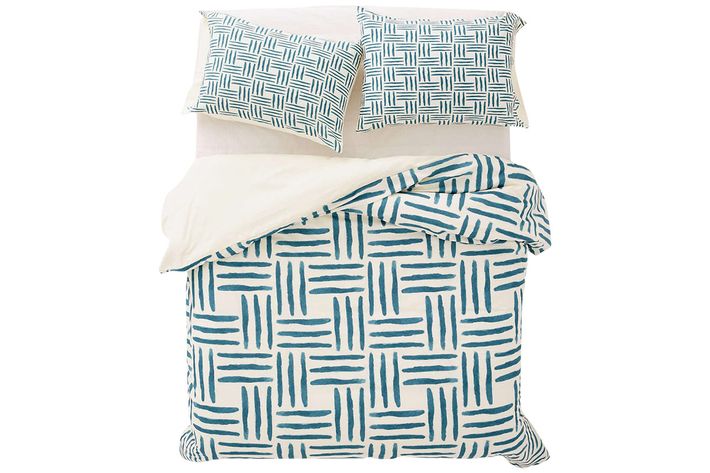 For DENY Wasserweave Duvet Cover
Green and groovy.
From $129 at urbanoutfitters.com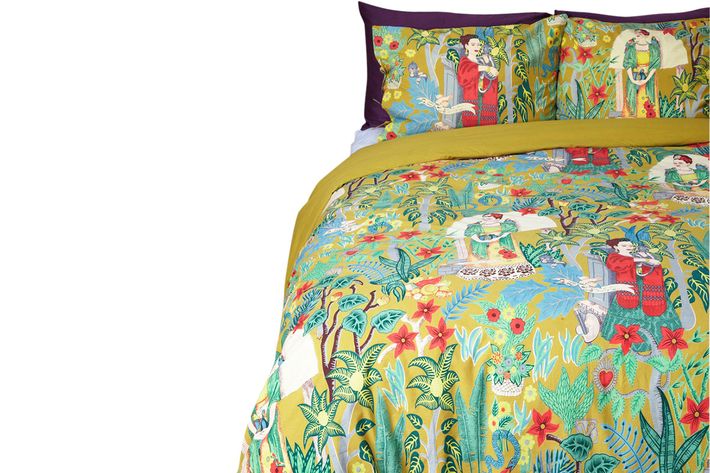 Paint Me a Picture Duvet Cover Set
Yes, that's Frida Kahlo.
$120 at modcloth.com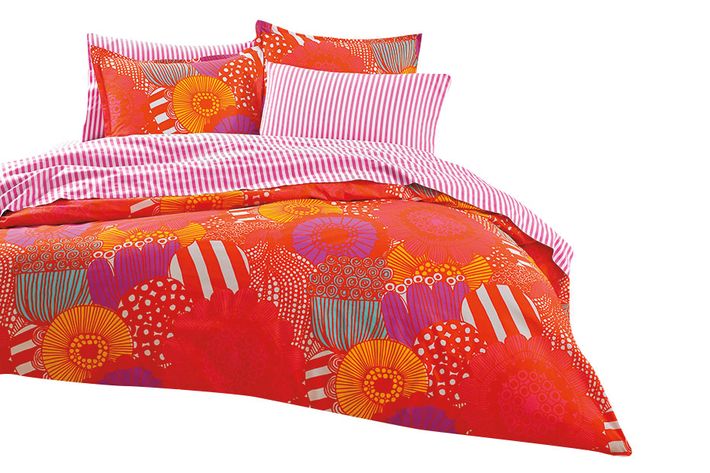 Marimekko Siirtolapuutarha Duvet Cover Set
Marimekko = classic duvet funk.
$219 at bedbathandbeyond.com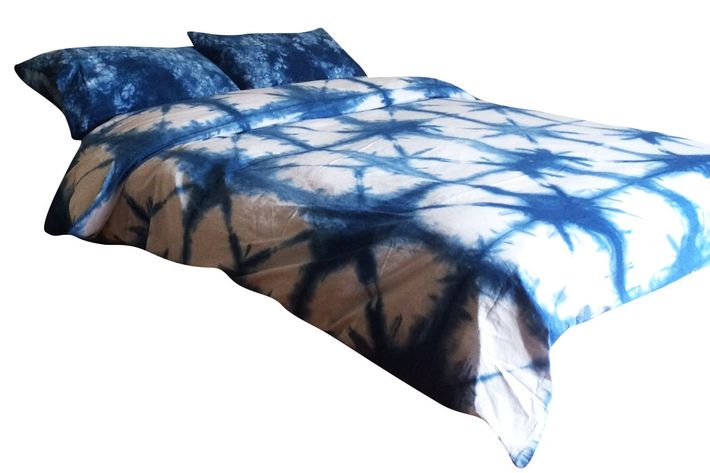 Hand-Dyed Indigo Bedding
A shibori design from the Anna Joyce West Wind Collection.
$120 at etsy.com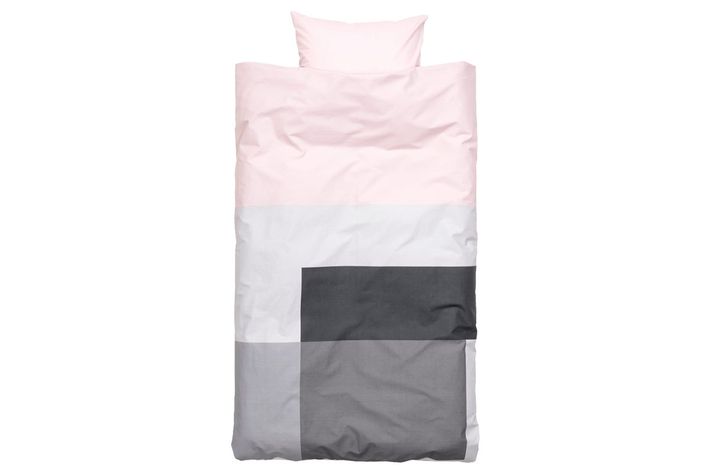 H&M Duvet Cover Set
Who even knew H&M made bedding?
$30 at hm.com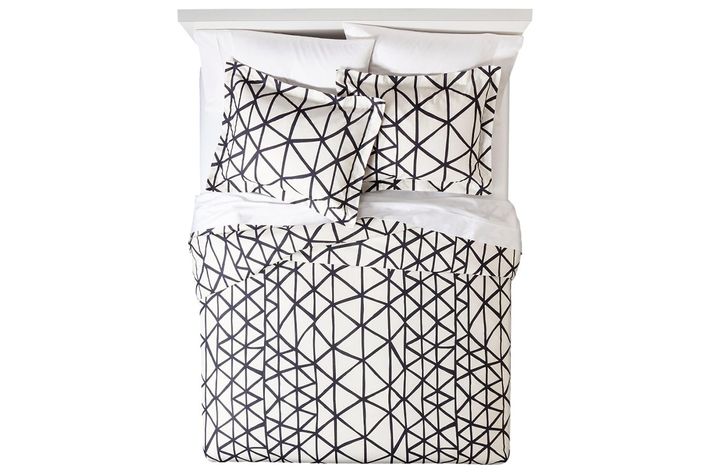 Nate Berkus Handrawn Geo Duvet Set
A geometric offering from Mr. Berkus.
From $80 at target.com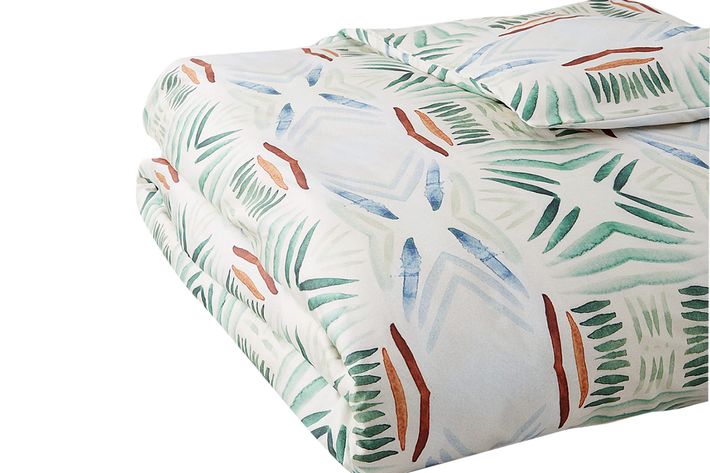 Sante Fe Lotus Duvet by Bunglo
Southwestern vibes.
$225 at bloomingdales.com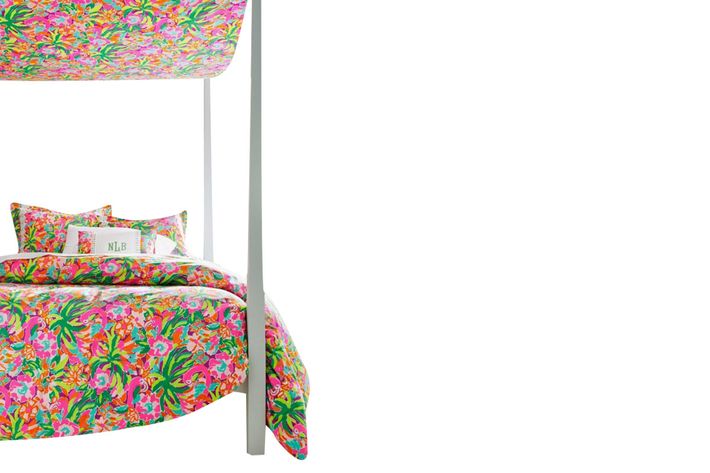 Lilly Pulitzer Sister Florals Duvet Cover
For those who missed the Target collaboration.
From $128 at garnethill.com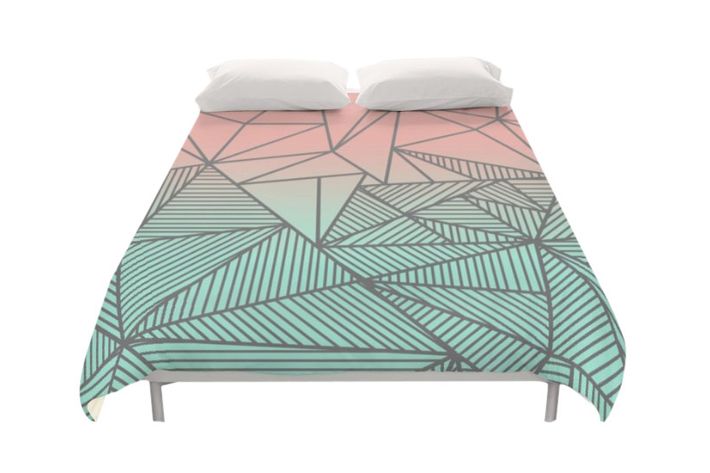 Bodhi Rays Duvet Cover
Designed by the artist Fimbis.
$99 at society6.com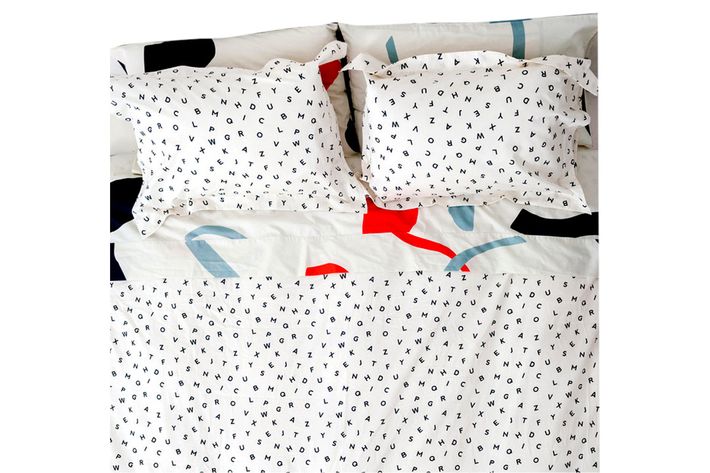 Dusen Dusen Alphabet Duvet Set
A, B, C, D … Zzzzzzz.
$160 at fab.com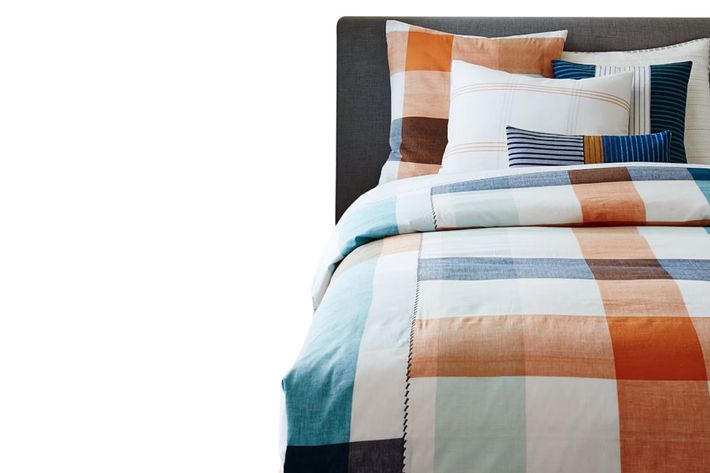 Steven Alan for West Elm Bold Plaid Duvet Cover
Created with the Eco Tasar cooperative, which supports rural Indian spinners and weavers.
$50 at westelm.com