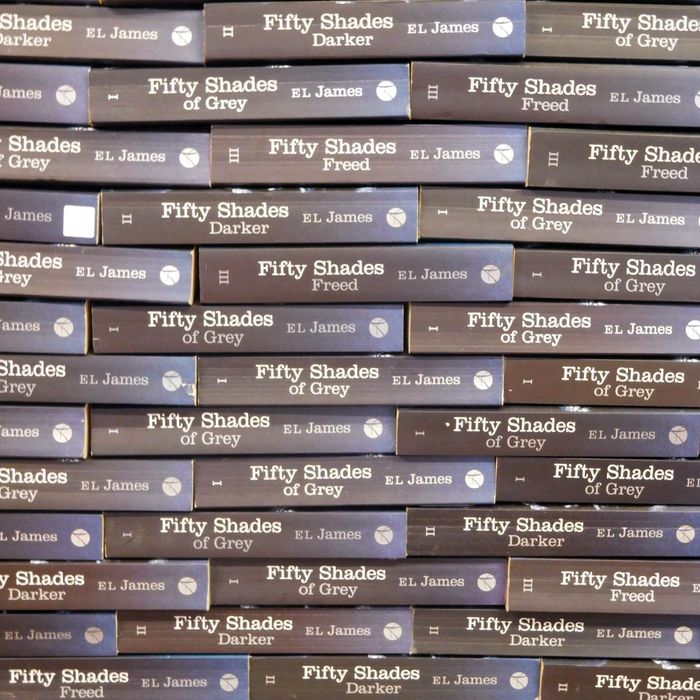 Photo: Oxfam Castle Street Swansea/Facebook
The not-for-profit Oxfam bookstore in Swansea, Wales, is begging customers to stop donating their copies of Fifty Shades of Grey. Phil Broadhurst, the owner of Oxfam, told Metro that the donations have turned the store into a Fifty Shades "retirement home."
"Enough is enough," he said.
Since no one wants your used copies of Fifty Shades, here are some other suggestions for what to do with the erotic novel:
• Integrate it into your BDSM ritual, whether that means discovering the unknown ecstasy of the paper cut, or getting spanked with a piece of literature born out of Twilight fan fiction.
• Burn it as a sacrifice to the gods of pleasure and the gods of pain.
• Reread it again and again as a way to torture yourself so deeply it becomes titillating.
• Get into the ancient art of xylophagia.
• Recycle it, and by doing so, save the planet!