The 6 Most Inspiring Beauty Looks From Fashion Month
Photo: Lauren Fleishman, Getty Images
Glitter! Dark lips! After several seasons of no-makeup makeup, this Fashion Month was a feast for the eyes (and, let's face it, for Instagram). Now that Fashion Month has officially wrapped up, here are the six best beauty looks from the runways. I hope they'll inspire you to try out eyeliner as lipstick, and to have a little fun with glitter without letting it get everywhere. Here's to makeup that's meant to be seen.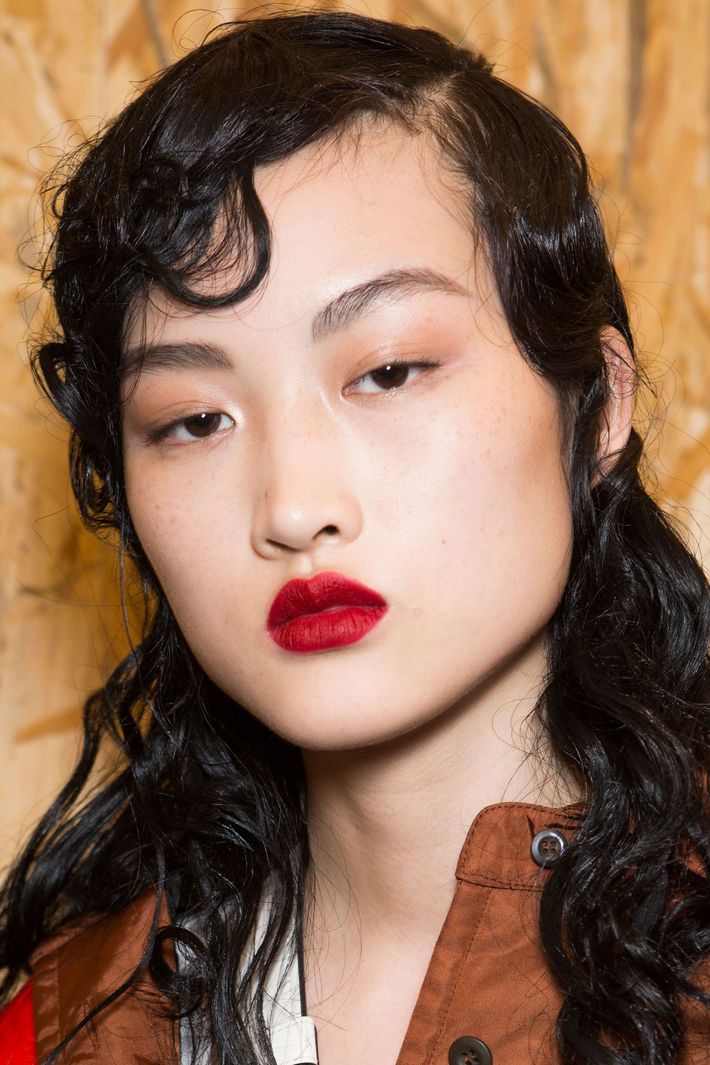 Prada's beauty look was "slightly kinky," in the words of Guido Palau. It was also a lesson in how to make your lipstick last for six hours. According to Allure, the secret is to treat your lips as you would your face — meaning layer on foundation, concealer, light translucent powder, and then the lipstick. Pat McGrath and her team then mixed several different shades of red, from orange to blue-based, to create a custom lipstick color — one I wish were available in a single tube.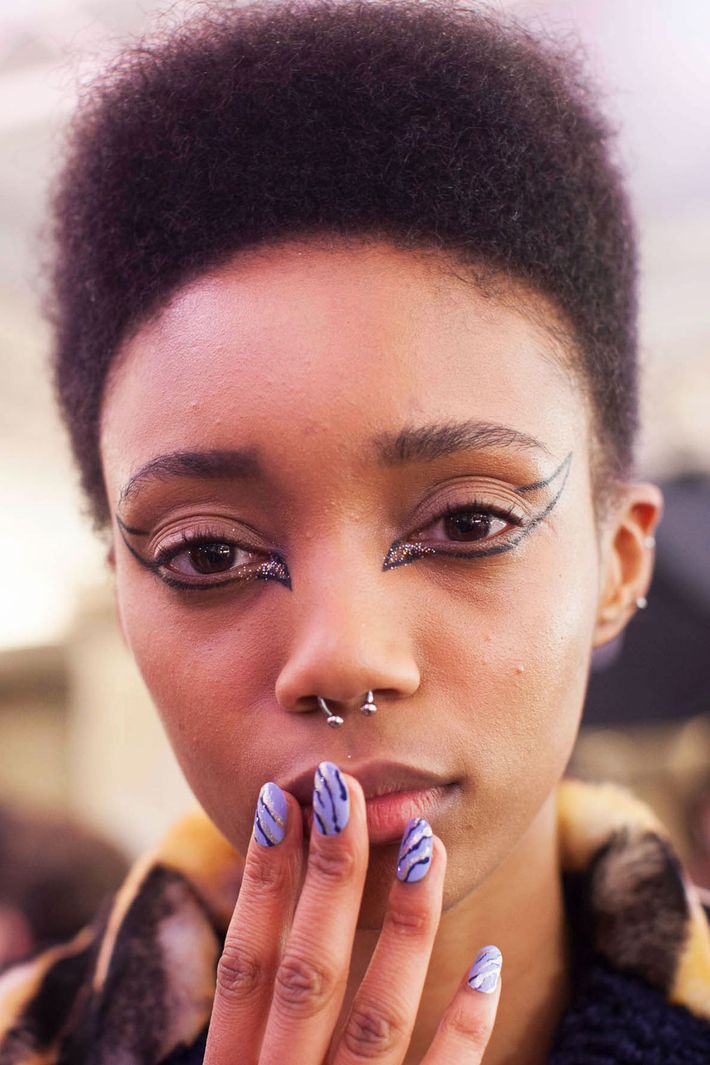 If you love both glitter and triumphing over evil, Kenzo's "Sailor Moon gone bad" cat-eye is for you. Makeup artist Lynsey Alexander for M.A.C Cosmetics pulled up an actual photo of Sailor Moon on her phone to describe the dramatic open cat-eye created for the models, which she accented with glitter in the inner corners of the eye. Hairstylist Anthony Turner styled hair in a twisted version of pigtails, while nail artist Naomi Yasuda created nail art swirled with tiger print and irises. Find out how she got the glitter to stick here.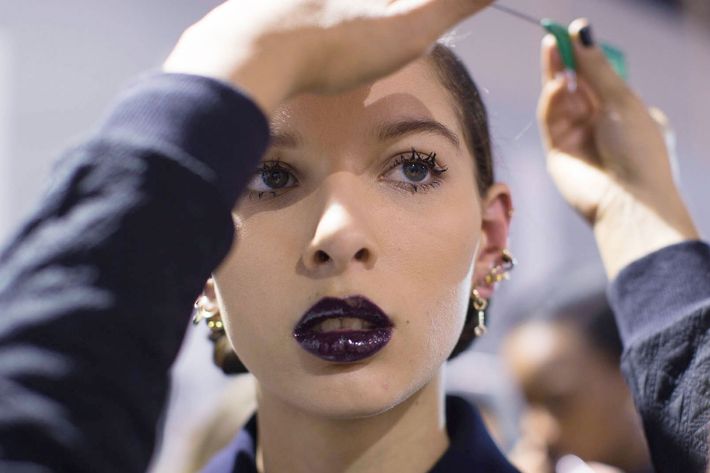 If you want your lipstick to look sulkily glamorous, Paris's Dior show offered a slick take. This glossy mouth was lipstick for a dark, futuristic queen. If you choose to replicate the look at home, resign yourself to a day of drinking things daintily from straws.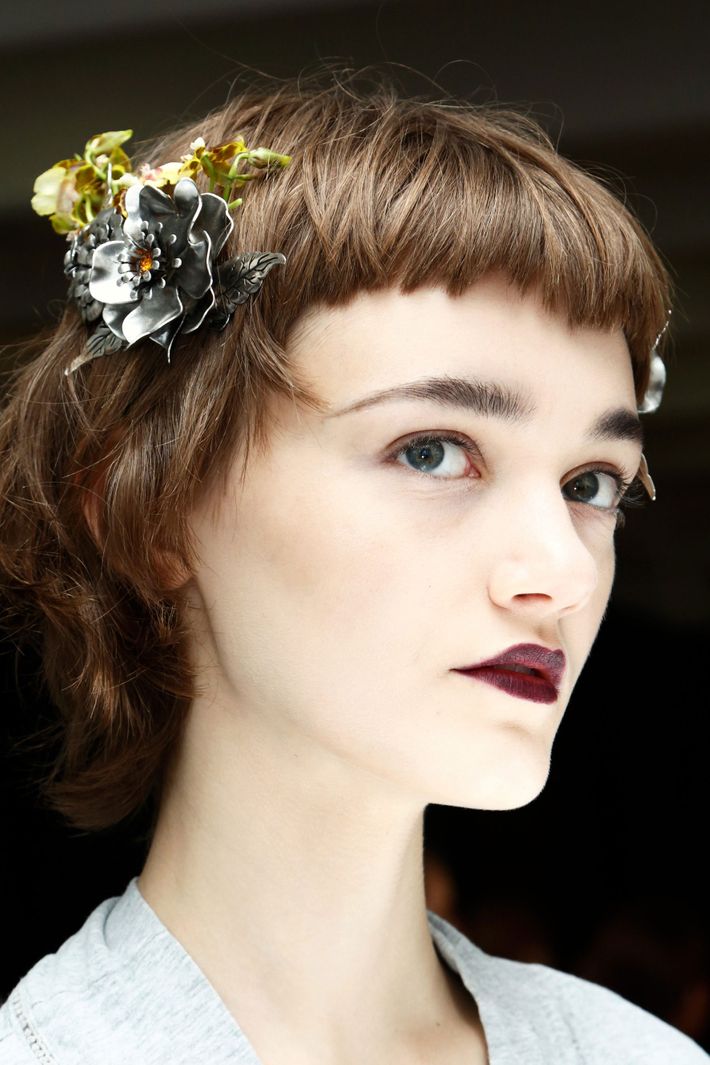 Rodarte's beauty look was the princess version of the Dior show, with wavy fairy-princess hair, baby-orchid flower crowns, and a dark lip. Honestly, if Elsa had access to a Sephora, this is the way she should have looked while going through her dark times.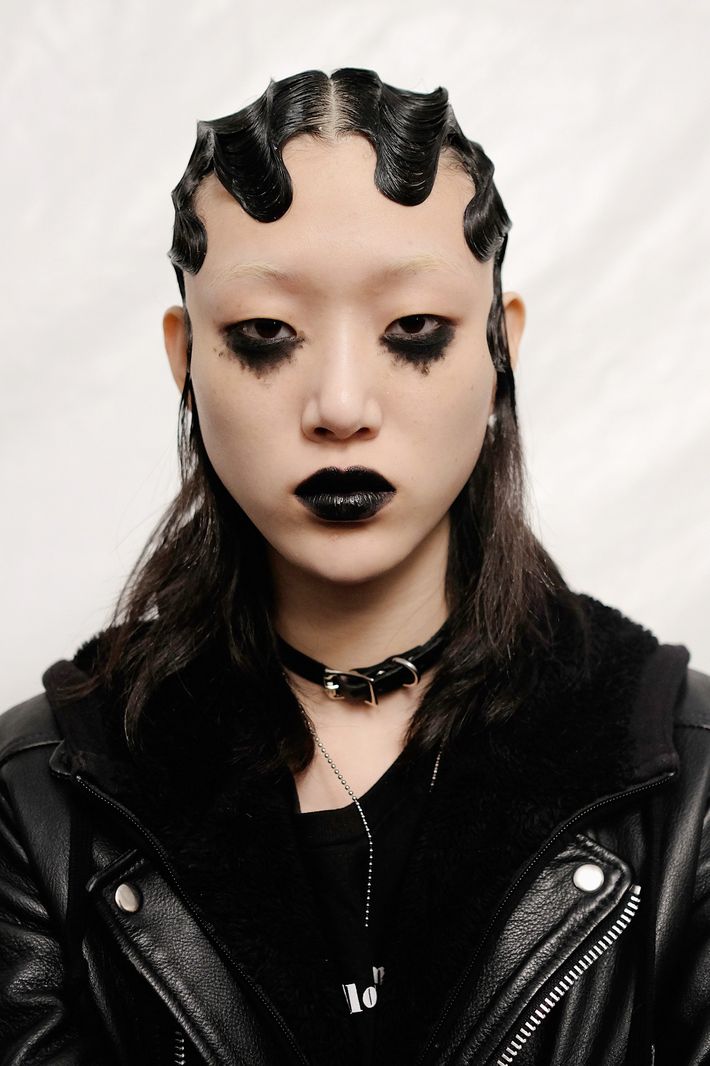 Some might call this "scary face," but to me, this Marc Jacobs look screamed, "Don't mess with me." If you need further convincing, watch model Molly Bair commit to this look as she closes the show, swirling her cape.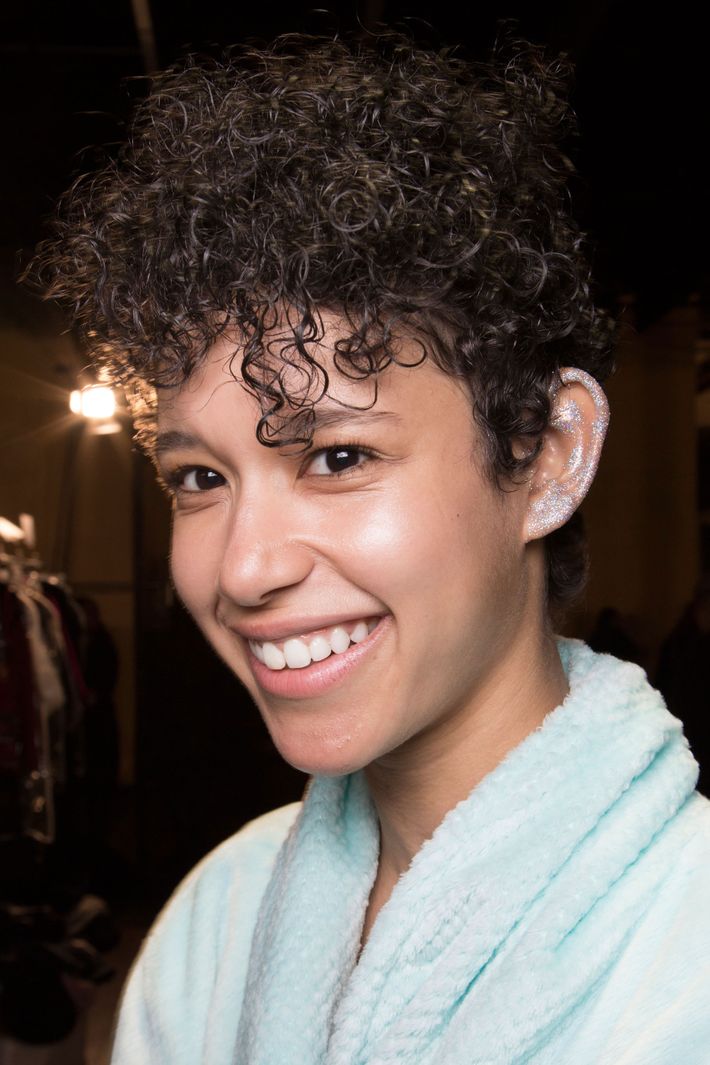 It's hard to see in photos, but the beauty look at Opening Ceremony looked like Flo-Jo if she left swirls of glitter in her wake. Makeup artist Yadim created the effect of blurred-motion glitter with just moisturizer and silver glitter. You can find out how to get the same look here.
Click through the slideshow for more of the best looks at Kenzo, Dior, and other shows from Paris Fashion Week. To see our New York runway beauty portfolio, click here.