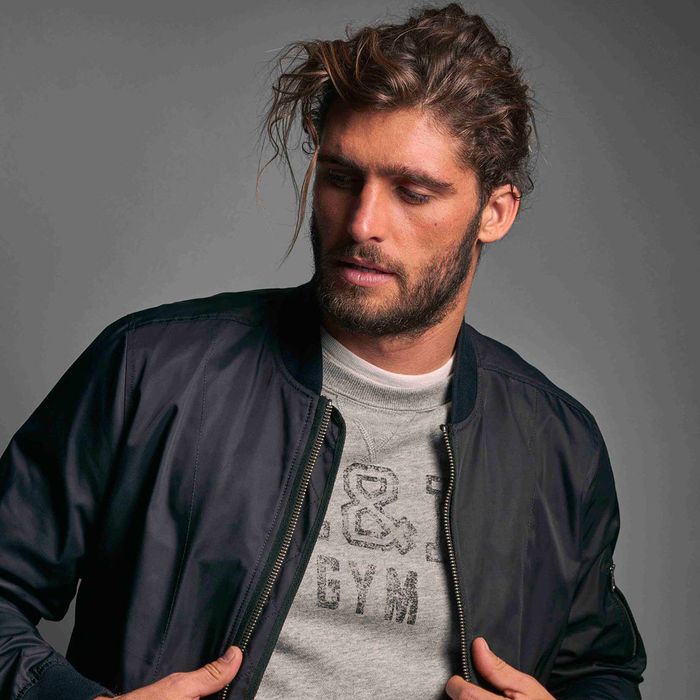 Can this man save Abercrombie from ruin?
Photo: Abercrombie & Fitch
In a concerted effort to transition away from being the official cargo-short peddler for dudes you made out with in high school, Abercrombie & Fitch is attempting a rebrand. The fate of this marketing pivot lies primarily in the rough-yet-tender hands of Alex Libby, a hot man.
Libby is the face of A&F's newly designed Men's Summer 2016 Collection, which is decidedly more "I have a farm stand at the Grand Army Plaza Greenmarket" than it is "I work in finance and care deeply about my Uber rating." That textured man-bun. Those hiking boots with cutoffs. That "Let's live off the grid for a while, babe" gaze!
If Abercrombie thinks we can be that easily fooled by a good beard, it is correct.