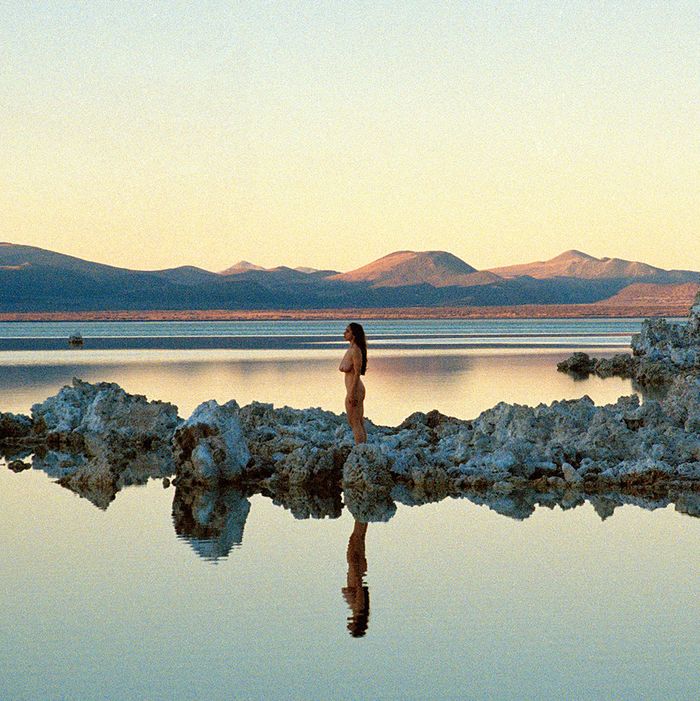 Musician Jessica Tonder, photographed at Mono Lake in California.
Photo: Amanda Charchian
What happens when a woman photographs another woman in the nude? Photographer Amanda Charchian calls it the "Pheromone Hotbox": an elevated, erotic state of tension that seesaws from sexuality to creativity. "We live in a world where the internet cannot make a distinction between nudity and pornography," the Los Angeles–based photographer has said. "For me that is a problem. I don't find sacredness is secrecy where depravation and shame is involved." The gallerist Steven Kasher has called her work an antidote to Terry Richardson's demeaning nude portraits.
"I have been preoccupied by the idea of pheromones and the emissions of our bodies as extrasensory devices of communication," Charchian told the Huffington Post. "Clothes distract from that. I am interested in photographing the part of a person that cannot be expressed solely with speech or a look from the eye."
Charchian set out to explore the concept for three years, capturing nude women around the world for a project that took her from Costa Rica to Iceland to Morocco. She photographed with three requirements: The women had to be female artists, undressing, in a setting foreign to them (a Sri Lankan actress swimming in Cuba's stalactite caves; a Chilean painter splayed on a Corsica cliff). In her first monograph, Amanda Charchian: Pheromone Hotbox, out March 22 from Hat & Beard Press, her series culminates in a body of work that redefines nude photography as an empowering exchange between photographer and subject. Click ahead to see her portraits.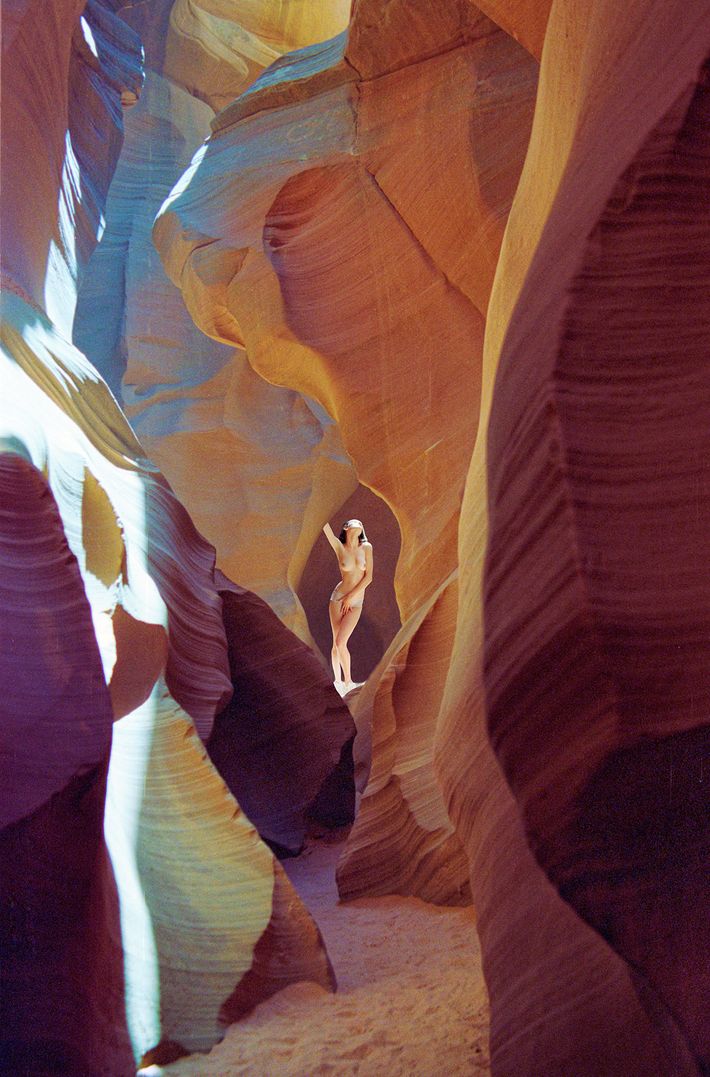 Allegra Houghton
Antelope Canyon, Arizona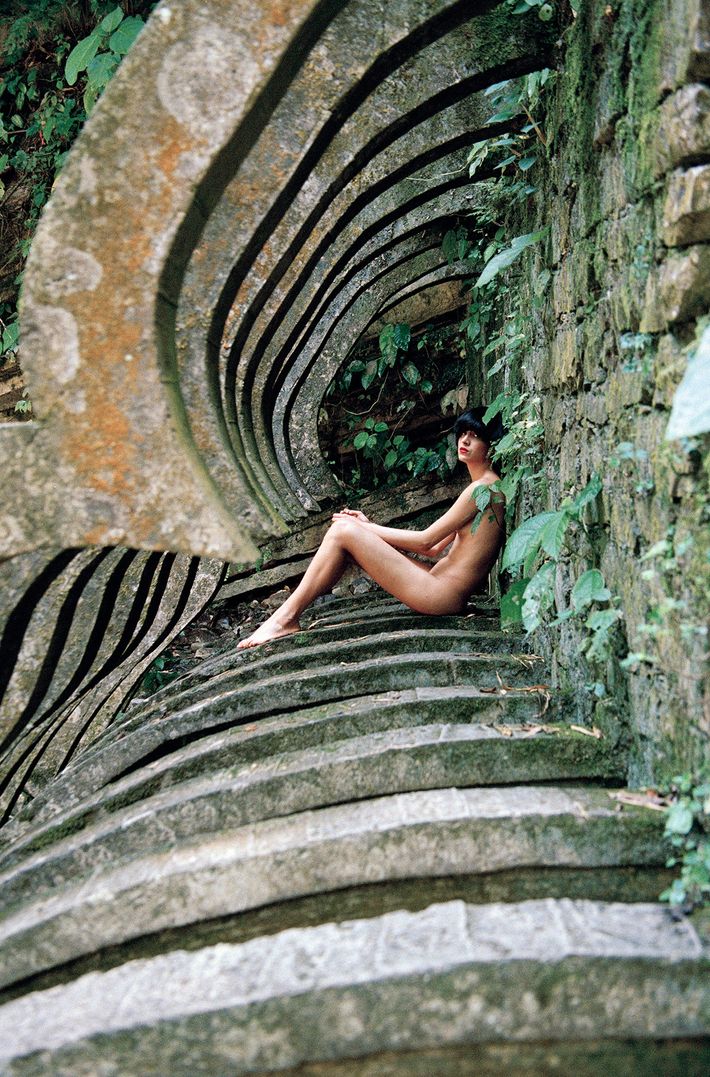 Nora Morales
Las Pozas, Xilitla, Mexico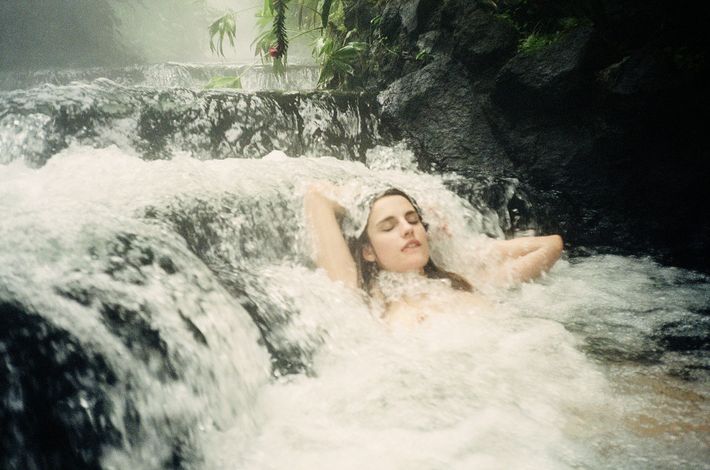 Ana Kras
La Fortuna de San Carlos, Costa Rica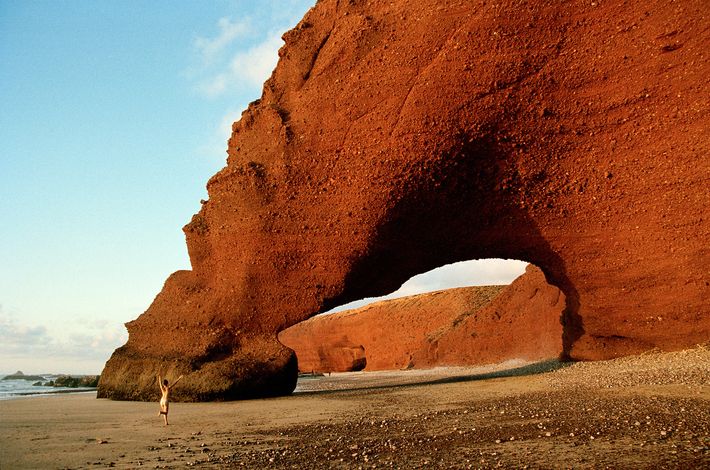 Allegra Houghton
Legzira Beach, Sidi Ifni, Morocco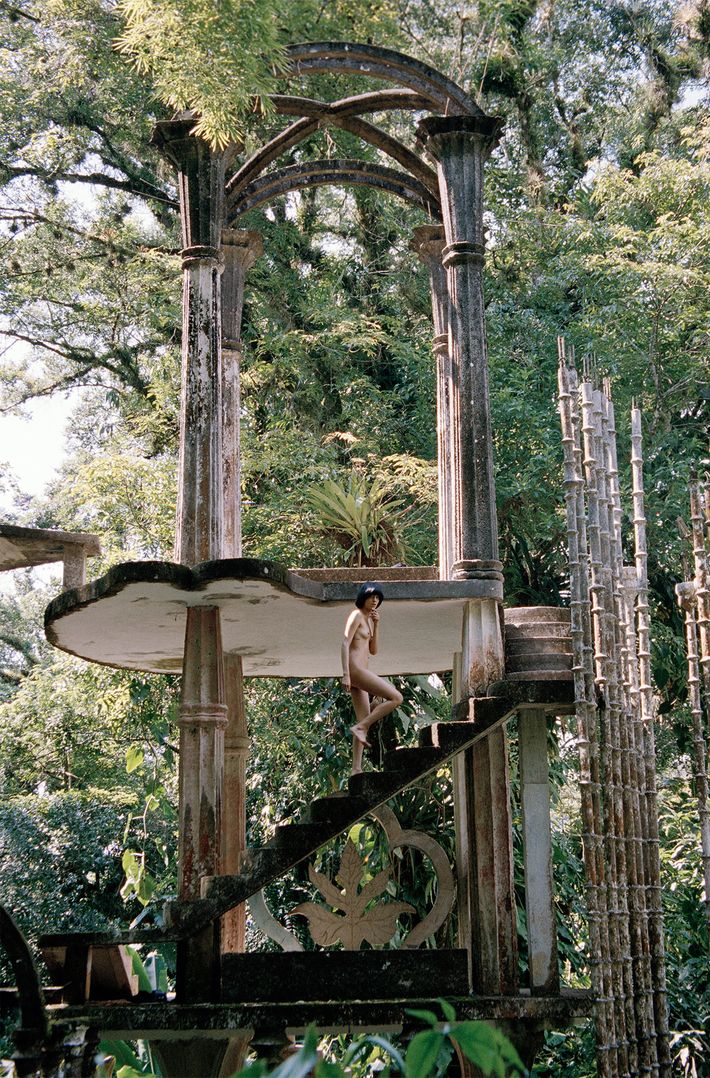 Nora Morales
Las Pozas, Xilitla, Mexico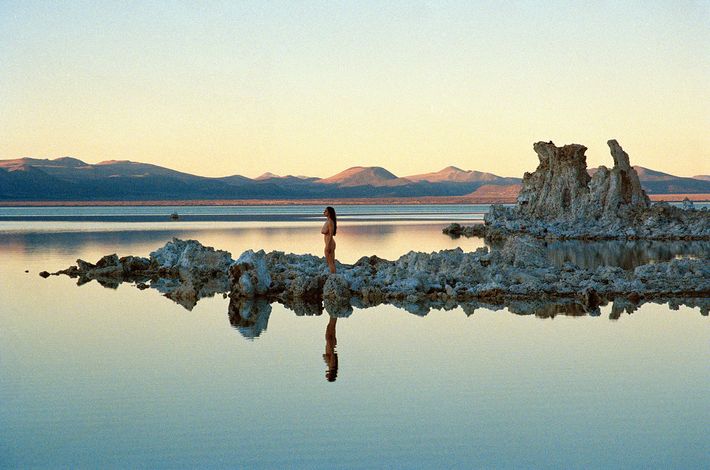 Jessica Tonder
Mono Lake, California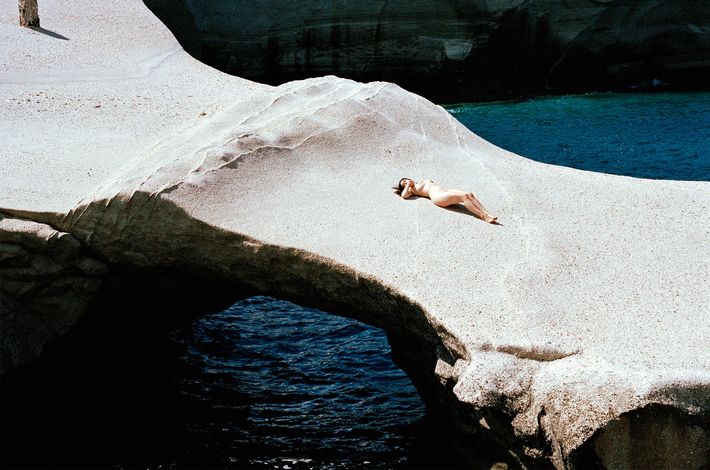 Ariana Papademetropoulos
Sarakiniko, Milos, Greece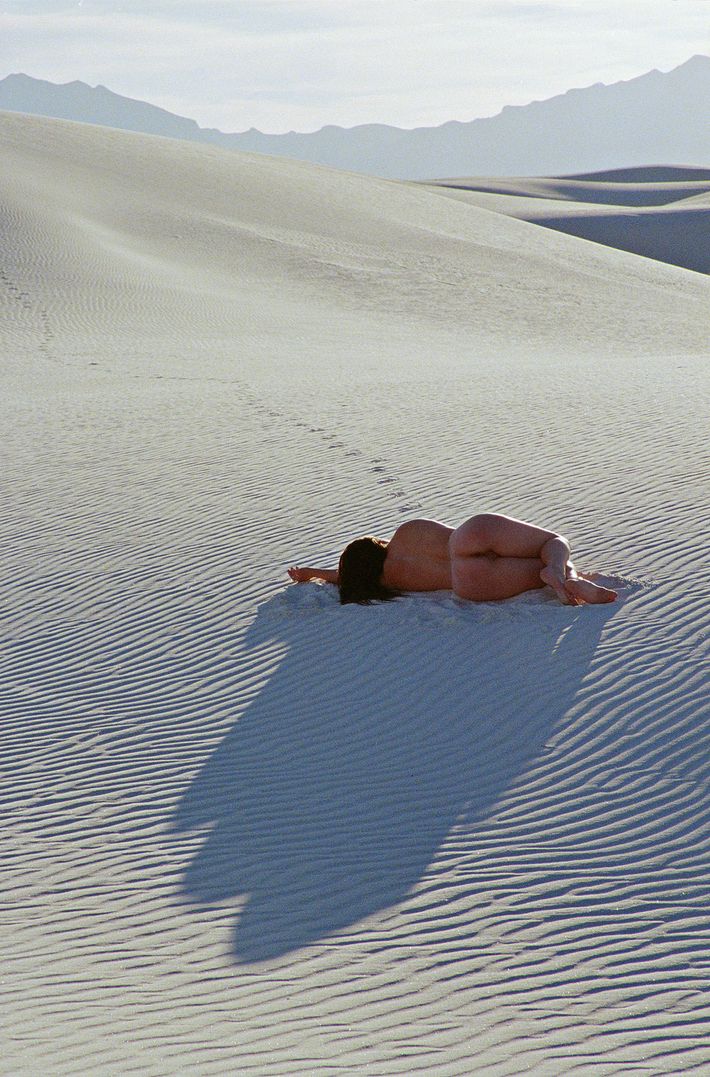 Alysha Colangeli
White Sands, New Mexico *An earlier version of this slide misspelled Alysha Colangeli's name. We regret this error.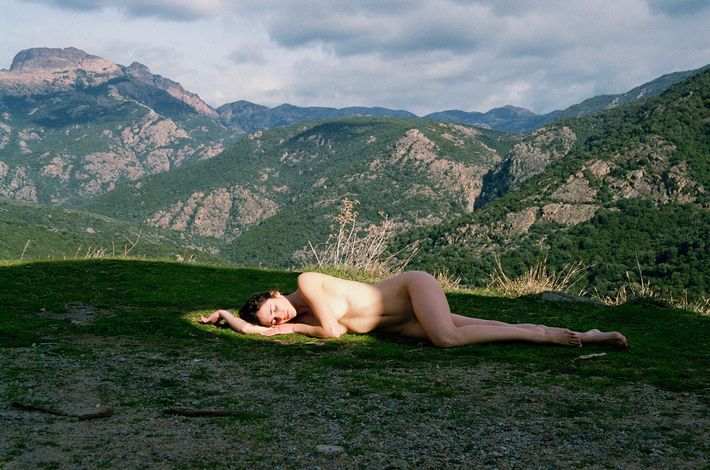 Xamira Zuloaga
Corsica, France