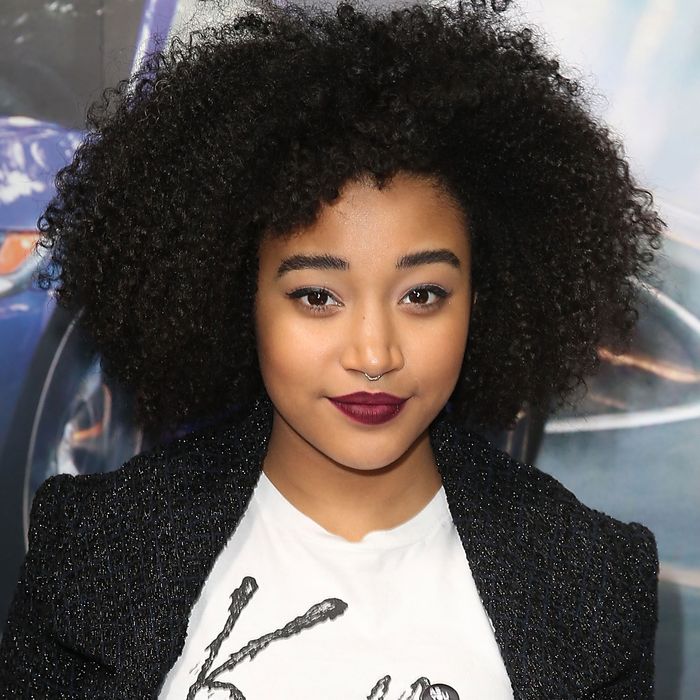 Queen of the woke teens.
Photo: Joe Scarnici/Getty Images
Certified woke teen Amandla Stenberg will soon take her activism to the big screen, starring in a movie inspired by Black Lives Matter and by Oscar Grant's murder, according to the Hollywood Reporter. After a reportedly "heated" bidding war, Fox 2000 has won the rights to Angela Thomas's upcoming debut novel The Hate U Give (which takes its name from Tupac's famous tattoo), and tapped the Hunger Games star for the lead. George Tillman, Jr. (Notorious, The Longest Ride), will direct the film, which centers on Starr, a 16-year-old girl who lives in poverty while also attending a suburban prep school, and the tension that arises when those two worlds collide after she witnesses a police officer fatally shoot her unarmed best friend. Prepare to have your mind blown by intersectional feminism, cultural appropriation, black sexuality, and all the brilliant truths that make Amandla, Rowan Blanchard, and Kiernan Shipka's group texts much more woke than yours.