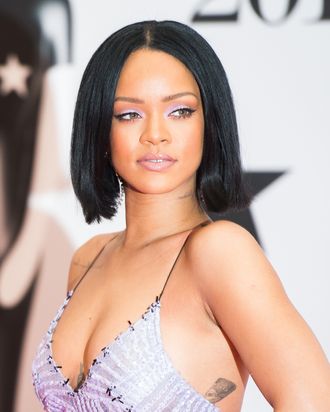 Rihanna. Photo: Samir Hussein/WireImage
Rihanna's Anti is back at No. 1 on Billboard's 200 albums chart, and there's no shock from this corner.
Eight weeks ago, Anti was released and took its rightful place at No. 1 on the charts, and now it's overtaken Adele's 25 to arrive there once more. After all, as an album that requires its own Dolce & Gabbana listening experience, it's destined to reign.
No matter how much Tidal messed up the album's initial release, Anti and RiRi are back on top, where they both belong: