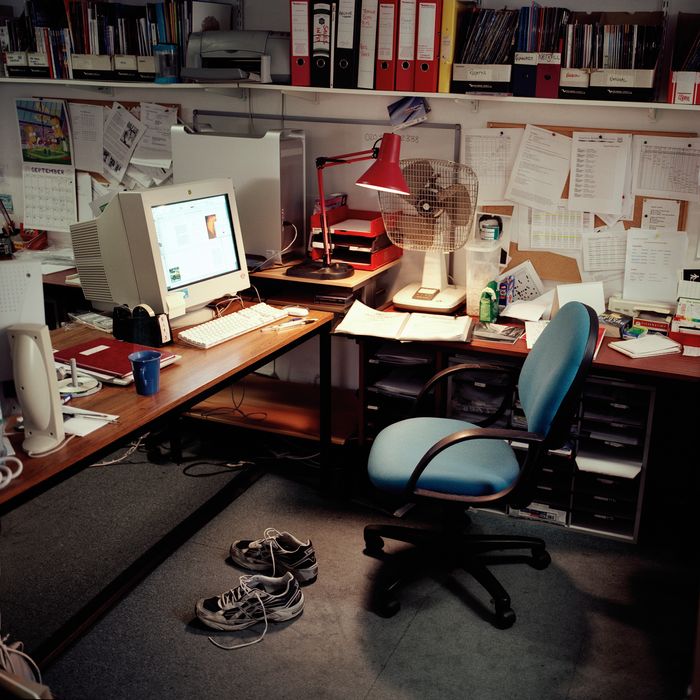 Photo: Tim Macpherson/Getty Images
Your boyfriend and/or girlfriend and/or dog and/or mother might like to remind you of how badly you need to get in shape, but work is usually a break from all that. At the office, nobody who cares about you dares to get involved, and Seamless for a souped-up Italian hoagie is only one click away. Unbutton your pants at your desk. You're free.
Well, not for long.
The Associated Press has a report today on new "incentives" for employees at companies that want their employees to get in shape. Vitality, a provider of disease-prevention and lifestyle programs, is offering a $350 Apple Watch for $35 at three U.S. companies, but with the stipulation that employees meet their fitness goals for two years. Two years! And if you miss those goals, your incentive shrinks. Come on, man. The AP report continues:
On Tuesday, health insurer UnitedHealthcare started offering up to $1,460 a year in credits toward deductibles for meeting daily goals while wearing a custom tracker. Oscar, which sells health insurance directly to consumers, has been giving out free Misfit trackers for opportunities to earn up to $100 a year in Amazon gift cards. Fitbit works with employers such as Indiana University Health and Emory University in Atlanta to subsidize fitness trackers for their staff.
Sure, an Apple Watch sounds nice, but not if it means my boss demands that I do 70 burpees in order to get it. Now, where's my hoagie?