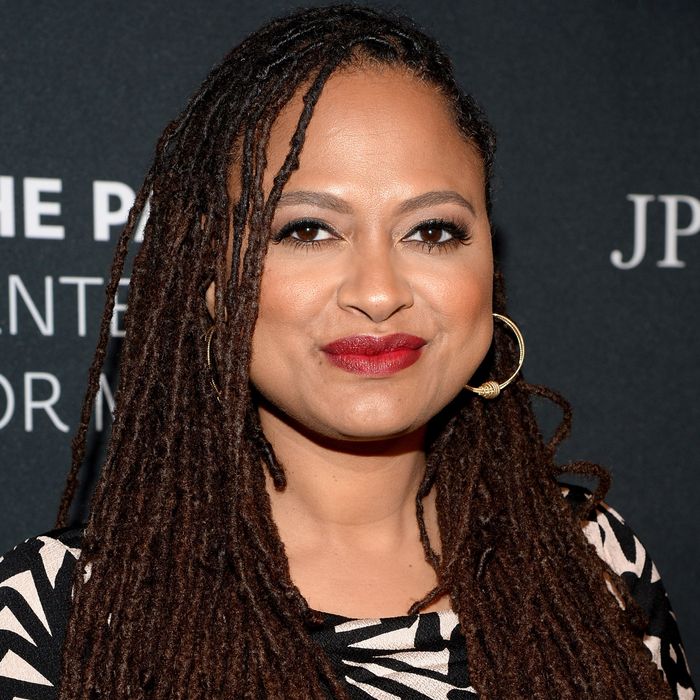 Ava DuVernay to direct The Battle of Versailles.
Photo: Michael Kovac/Getty Images
The Battle of Versailles, the watershed moment in fashion history that marched American designers and black models into a global spotlight, is coming to HBO under the direction of Ava DuVernay, reports Deadline. Based on the 2015 book written by Washington Post and former New York fashion critic Robin Givhan, the movie is set to highlight the transformative fashion battle royal of 1973, when French and American designers — including Yves Saint Laurent, Christian Dior, Oscar de la Renta, and Anne Klein — competed against each other in a show that raised money for the crumbling yet storied French palace.
At the show, the American designers enlisted the services of ten African-American models — an unprecedented number then, and even now an unfortunate rarity. In the end, the American designers won, ushering in a new wave of American preeminence in global style. DuVernay co-wrote the script for The Battle of Versailles, which is not to be mistaken with The Battle at Versailles, the documentary that featured key figures from the show and premiered this month. No word yet on casting choices, but Anna Cleveland sure seems like a safe bet to play her mom, Pat Cleveland.