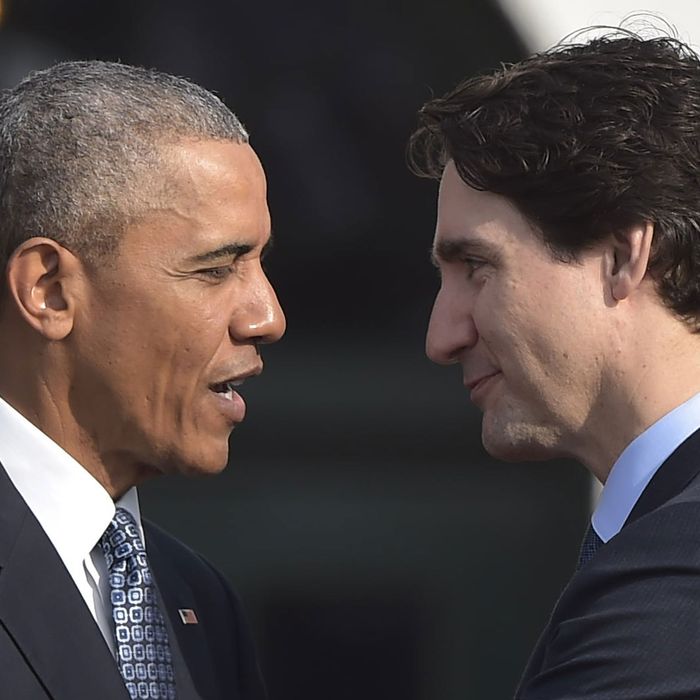 Justin Trudeau and Barack Obama discuss how beautiful you look today.
Photo: Mandel Ngan/AFP/Getty Images
This morning, hot Prime Minister Justin Trudeau became the first Canadian leader to meet with the president of the United States in 19 years. What was the reason for this honor? He and additionally hot leader Barack Obama met to talk about how both countries plan to take on climate change in a historic hotness summit.
The summit resulted in some pictures that set a new standard for political hotness and a joint statement in which the pair said their two countries would "play a leadership role internationally in the low-carbon global economy over the coming decades." Officials for the USA added that they "would immediately begin a new push to regulate methane emissions from existing oil and gas facilities." It was just like that scene in Love Actually if it had turned out good and not bad. 
But no historic meeting of the political minds is complete without a little baby-smooching, and the two hottest politicians in North America took it to the limit. Everyone look away. I'm not crying.