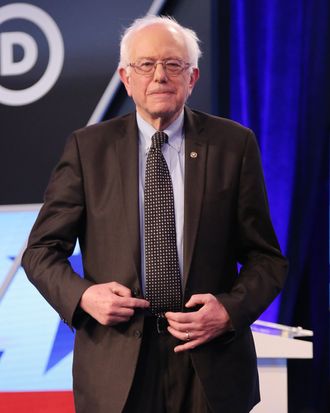 See below for Bernie Sanders — the Hollywood edition. Photo by Alexander Tamargo/Getty Images
Bernie Sanders was in Hollywood Tuesday to be on Jimmy Kimmel Live!, but apparently he stopped along the way to take a few selfies and soak in all the Tinseltown glitz and glam.
Fans were feelin' the L.A. Bern (both those nearby and seemingly losing it from afar).
Now, that's the full Hollywood treatment. Live it up, Bernie. Kate McKinnon's SNL Hillary Clinton might call you a "human Birkenstock," but this isn't Vermont. This is Hollywood, baby — and here you can be an overzealous, selfie-taking star!