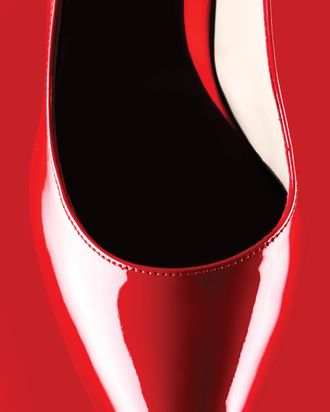 A Gianvito Rossi pump.
Photo: Bobby Doherty
Sexy Shoes
Gianvito Rossi
963 Madison Ave., nr. 75th St.; 646-869-0201
Like his father, Sergio, third-generation shoemaker Gianvito Rossi is unapologetically Italian about his heels: pumps with elongated backs, ankle ties reminiscent of corsetry (and prices hovering around $800). But Gianvito, who opened his first New York storefront in the fall, is a bit more understated than the elder Rossi — instead of open-toe booties covered in crystal, the selection in his Patricia Urquiola–designed space leans toward a palette of black and tamarind red, with the occasional dash of leopard. The black-tie-leather Lexi pump ($875), in particular, is very Carine Roitfeld.
Department Store
Totokaelo
54 Crosby St., at Spring St.; 844-868-6523
After a decade in Seattle, the Dover Street Market–esque Totokaelo comes to Soho bearing its own curation of Vetements velvet turtlenecks, Comme des Garçons paper-bag pants, and sequined Margiela ankle boots. But this airy five-floor store doesn't have the theatrical (or pretentious) vibe that usually accompanies such "directional" fashion. The mostly black men's and women's clothing plays against light-wood Ruud Jan Kokke furniture and potted succulents; the staff is warm and eager to help; the selection, though extravagantly priced (nylon bombers by Acne Studios for $600, elongated Rick Owens silk tees for $430), often feels more timeless than statement-making. There are great seasonal sales, too.
Cheap Home Goods
Flying Tiger
920 Broadway, at 21st St.; 212-777-1239
If it's time to freshen up the throw pillows, but you simply don't have an Ikea run in you, good news: The prices at this Scandinavian emporium are actually lower than your average discount home store. And somehow (probably because the store is owned by a massive Copenhagen-based corporation that has hundreds of retail posts worldwide), the quality far outmatches the price tags: hefty porcelain bowls for $3, a lovely $7 vintage-inspired cobalt-blue glass cake platter, thick packages of bright paper napkins for a buck. A multicolor woolly circular carpet for $120 is about as expensive as it gets.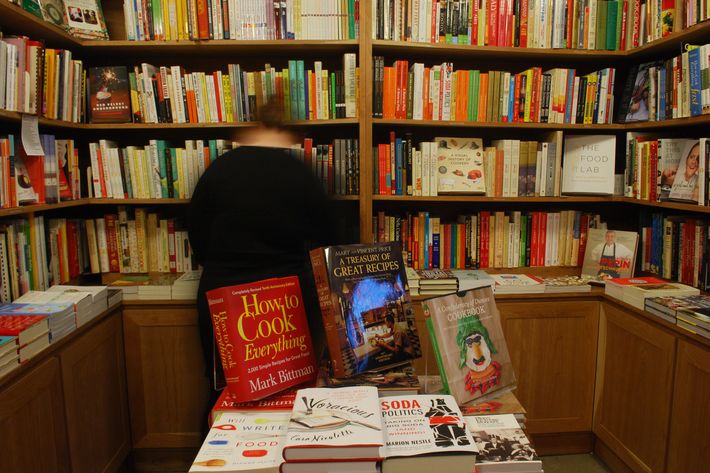 Vintage Cookbooks
Archestratus Books + Foods
160 Huron St., at Manhattan Ave., Greenpoint; 718-349-7711
Helmed by Brooklyn-raised Italian-American Paige Lipari, the former curator of McNally Jackson's cookbook selection, this homey shop is dedicated purely to culinary-focused tomes. The 4,000 or so titles, most of them out of print, include volumes of beloved franchises, like Pierre Franey's 60-Minute Gourmet books and Jeff Smith's Frugal Gourmet series (both $8), and kitschy gems, like the '80s-era Dinah Shore Cookbook ($12) and Marie D. Smith's 1967 Entertaining in the White House ($10). Even if you're one for whom recipes might as well be written in Old English, it's worth taking the G train for the aromas wafting from the open kitchen in back of the in-store café, where Lipari bakes versions of Sicilian classics, like lemon and jasmine S cookies and dark-chocolate-and-pistachio Florentines (see here for more on the café goods).
Office Athleisure
Kit & Ace
152 Spring St., nr. Wooster St.; 844-548-6223
Those who wear Lululemon often do so in spite of themselves: All the label's Tribeca Mom clichés seem to fade away the moment you feel (and see your butt in) those tissue-soft four-way-stretch pants. With Kit & Ace, the recent venture of the Lululemon founder's wife and son, they manage to make everyday, non-workout clothes that wick sweat and caress the body in much the same way — and without any conspicuous labels.* For women, the high-waisted cropped Mulberry pants ($148) might appear to be an office-wardrobe investment you picked up at Theory but in fact are elasticized just like your yoga leggings. For guys, the "technical cashmere" tees ($88) have a luxurious Italian-milled feel but machine-wash like Hanes. And should you wish to know more about the research and technology that make this all possible, just ask one of the store's eager employees, who seem to have Ph.D.'s in garment science.
Mexican General Store
Miscelánea NYC
63 E. 4th St., at Bowery; 212-253-0277
Most of Guillaume Guevara's friends lived in the East Village but found themselves complaining about schlepping to Sunset Park for the comfort foods and tortilla presses of their Mexican youth. So the Mexico City–born entrepreneur found 250 square feet of retail space and opened an upscale bodega (Miscelaneá actually translates to "corner store"). Perhaps even more delightful than the carnitas and café negro, though, are the dry goods: handmade wool animals from Chiapas (from $22), Mayan clay facial masks from Tulum ($29), and Fabuloso floor cleaner ($4), which he calls "Mexico's quintessential scent."
Millennial-Dad Clothes
Noah
195 Mulberry St., at Kenmare St.; no phone
Last year, Brendon Babenzien left his post as Supreme's creative director to work on his own label, which leans less teen hype-beast and more cool dad. (In fact, one of the cassette-tape mixes in the boom-box window display is titled "Cool Dad.") Traditional pieces in surprising patterns — sun-dyed crewneck sweaters ($428), houndstooth baseball caps ($88) — are easy to find thanks to the clean, skateboard-free layout and staff who are so over that disaffected-salesperson thing.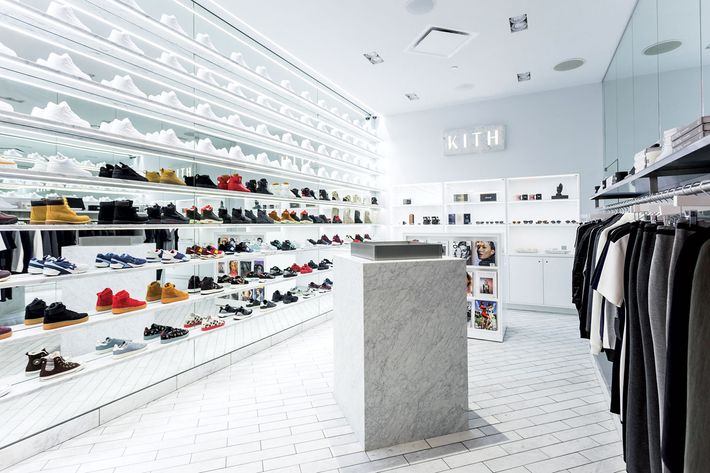 Women's Sneakers
Kith Women
64 Bleecker St., at Crosby St.; 347-202-6063
Men seem to have endless options these days when shopping for limited-edition kicks; women, not so much. Luckily, rare-footwear pioneer Ronnie Fieg, founder of sneakerhead temple Kith, has just opened a women's outpost. The all-white shop — a cleverly designed 400 square feet, with the stock kept in the basement and ferried for customers via a dumbwaiter disguised as a white-marble pedestal — sells some 130 pairs of top-tier, hard-to-find sneakers like fringed high-top Chuck Taylors ($100) and men's Adidas Ultra Boosts ($180), all strictly in smaller sizes to fit female feet.
VHS Store
Swoopy's Groove Palace
360 Van Brunt St., at Sullivan St., Red Hook; 718-855-0360
The piles of records and VHS tapes were starting to engulf Bene Coopersmith's Red Hook home, so he opened a shop nearby to unload the goods (also available: his books). Coopersmith keeps about 100 tapes in the store at a time, filling in 1993 action thrillers like Demolition Man when someone purchases Richard Pryor: Live on the Sunset Strip. Everything goes for $2, and he rents to locals for free. Now all you need is a working VHS player.
Classic Toy Store
Teich Toys & Books
573 Hudson St., nr. W. 11th St.; 212-924-2232
In an era when FAO Schwarz is no more and iPads have supplanted the Etch-a-Sketch, West Village locals Allison and JJ McGowan make a case for the analog land of make-believe. Old-school board games like HiHo! Cherry-o ($22) and Candy Land ($18) sell out regularly; during twice-weekly story time, little ones sit in a life-size train set and listen to shop clerks read A Walk in New York and Tap the Magic Tree. Just don't expect to find Barbie's newest Dreamhouse among the Keith Haring dominoes ($65) and other predominantly gender-neutral options.
S&M Props
Maison Close
32 Grand St., at Thompson St.; 212-680-3153
Sure, you can pick up lacy thongs and the occasional nipple tassel at Agent Provocateur or La Perla. But at Frenchman Nicolas Busnel's purple-and-black-walled boudoir, what one imagines to be the store of choice for Maggie Siff's character on Billions, there's a far more extensive offering of upscale kink: leather-and-gold gags ($170) alongside jet-bead harnesses ($115) and patent-leather ankle cuffs ($325). The purple velvet curtains in the store windows can be shut at the shopper's request.
Fashion Furs
Yves Salomon
790 Madison Ave., at 67th St.; 212-988-8145
You might have seen Yves Salomon's fur-lined army parka ($1,950) on Fashion Week fixtures like Rihanna and Kanye West. But even though its first New York store just opened in December, this century-old French brand is much more than a fad: Thomas Salomon now runs the business his great-grandfather opened as a fur trader in 1920. In addition to various color iterations of the aforementioned parka, the brass-accented shop teems with calf-grazing dusty-shaded minks ($7,600), bright-green fox and raccoon snoods ($3,560), gray merino-shearling coats ($2,995), and, of course, plenty of fashion editors and celebrity shoppers.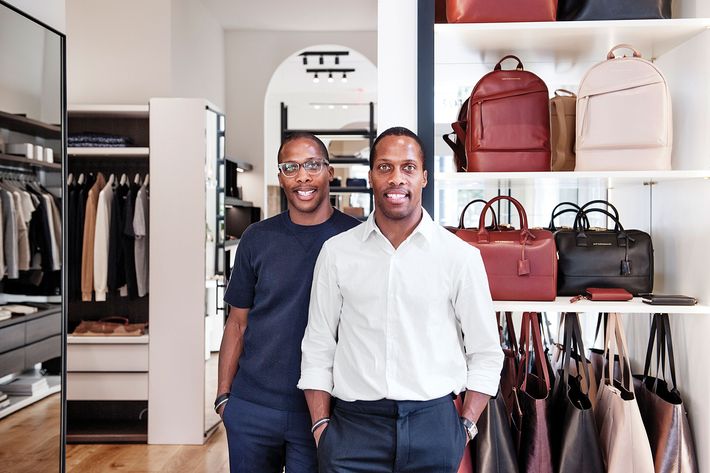 Man Bags
Want Les Essentiels
301 W. 4th St., at Bank St.; 646-398-7584
Founded by a hip set of Jamaican-Canadian twin brothers, this unisex brand may have done for the man bag what Mansur Gavriel did for the minimalist (and relatively affordable) fashion purse. Less branded than Prada or Louis Vuitton, more structured than Jack Spade, and more affordable than Hermès or Valextra, Want Les Essentiels makes totes, backpacks, and duffels in smooth French leather and sturdy canvas, all rarely exceeding $1,000. Plenty of strategically placed utilitarian details — padded internal laptop sleeves, expandable pockets for cell-phone chargers — make them particularly well suited for travel, too.
Punky Jewelry
Dirty Hands Jewelry
296 Bedford Ave., at S. 1st St.; 718-599-0375
This dark-wood shop is full of more-original alternatives to "punk-inspired" designer accessories: unisex double-wrapped black-onyx bracelets ($210); sterling skull rings ($450). Argentine jeweler Enrique Muthuan makes everything by hand in the back of the store; the vintage café racer motorcycle he parks out front is not for sale.
For Every Decade, a New Vintage Furniture Store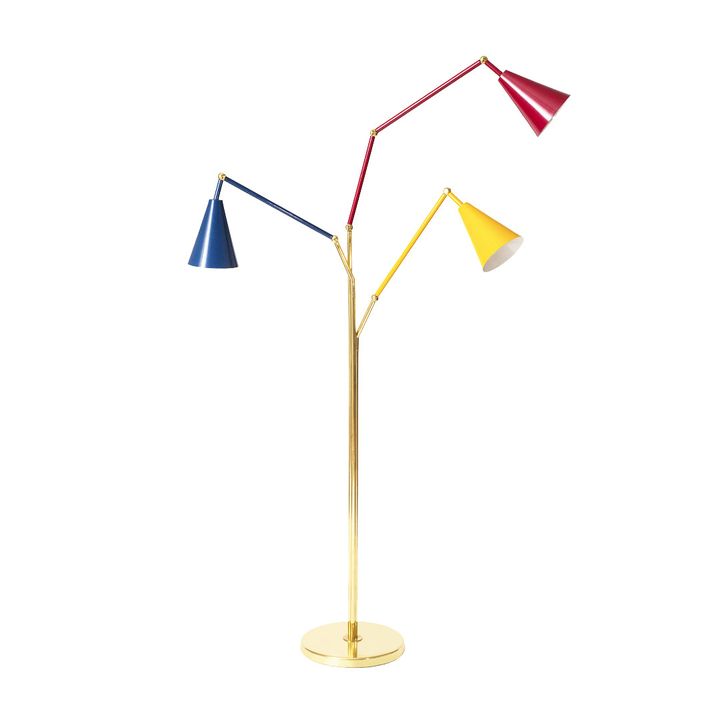 '50s
Man of the World
108 N. 7th St., nr. Wythe Ave., second fl., Williamsburg; 718-384-8588
The men's lifestyle magazine's first physical outpost, on the floor above menswear store Gentry, has rare three-bulb floor lamps by Italian artist Angelo Lelli ($20,125) and glass side tables with attached lamps by French designer Jacques Adnet ($8,500).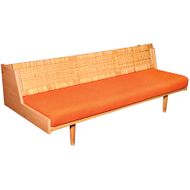 '60s
Baxter & Liebchen
50 Laight St., nr. Hudson St.; 212-431-5050
Andrew Kevelson left his career as a Wall Street IT guy to pursue his hobby as a mid-century-modern Scandinavian-furniture collector; the rare originals range from Hans Wegner daybeds ($3,000) to Kai Kristiansen rosewood dining chairs ($9,600) and have appeared on TV shows (like Mad Men, naturally).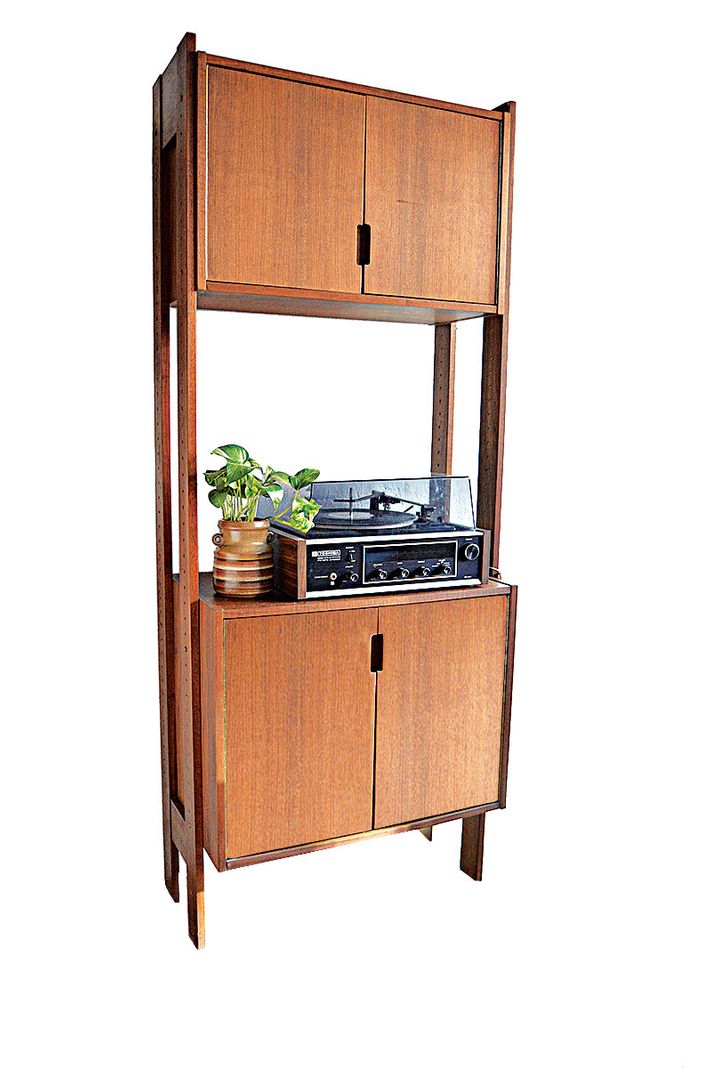 '70s
Adaptations NY
109 Franklin St., nr. Greenpoint Ave., Greenpoint; 347-529-5889
In Greenpoint's growing homewares district, Kyla Burney's pleasantly cluttered storefront offers '70s-California alternatives to first-apartment Ikea furniture, including caramel velvet sofas ($850) and sleek record cabinets ($700).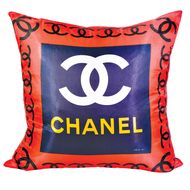 '80s
Sasha Bikoff New York
459 Washington St., nr. Canal St.; 646-692-9847
Twenty-eight-year-old interior designer Sasha Bikoff's collection of Hermès and Chanel scarves reworked into throw pillows ($1,250) are conversation pieces for Upper East Side yentas and can be tossed on her pink croissant love seats ($12,000).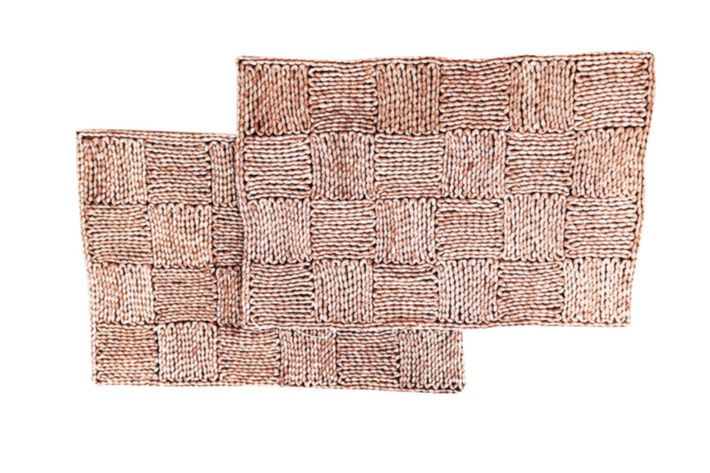 '90s
Mind Over Matter
165 Greenpoint Ave., nr. Leonard St., Greenpoint; 929-295-8746
Tucson transplant Elle-Ditta Sciarrone's "holistic home store," sparsely arranged with mindfully sourced and upcycled pieces, has a southwestern-farmhouse vibe with her '90s rattan coffee tables ($295) and woven place mats ($28).
*This article appears in the March 7, 2016 issue of New York Magazine.