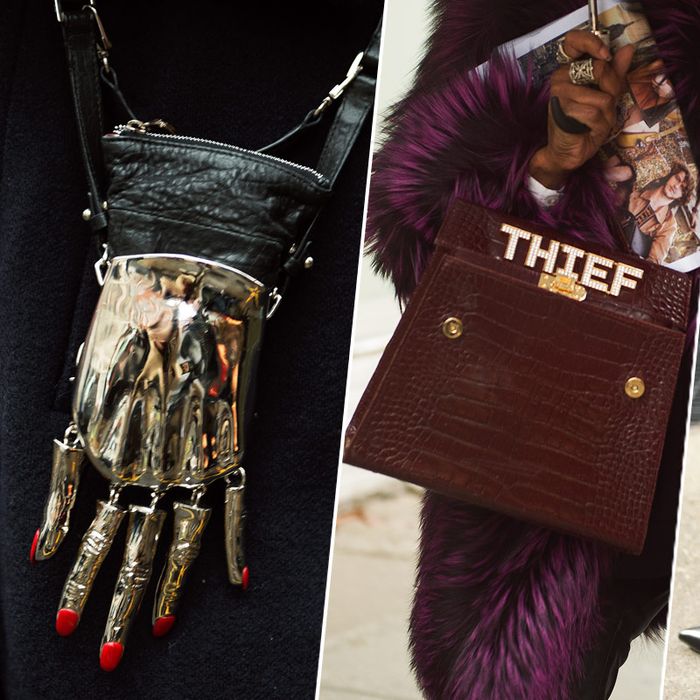 Photo: YOUNGJUN KOO/I AM KOO
We've already covered the top-five street-style stars and the craziest street-style shoes, but before we can fully put Fashion Month to bed, it's time to pine over some bags. In street style, bag choice separates the woman from the girls. And with so many Gucci repeats on the streets, it was nice to see some people branch out with cool brands like Vetements and Loewe, a ton of classic Céline bags, and chic pairings of key chains and straps. Scroll down below to see the best, worst, and craziest bags from Fashion Month.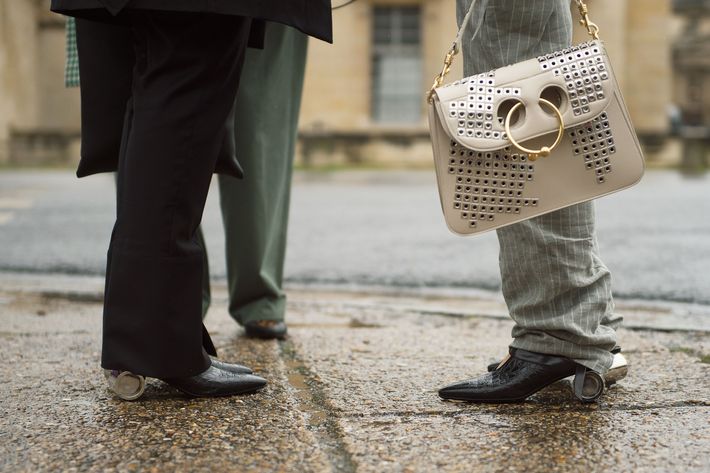 Best Bag for Cool Kids
Carrying this J.W. Anderson bag is like saying to your friends, "I'm so hip that I don't even think about wearing classic brands like Prada and Chanel." Luckily, it's also really stunning even if your friends don't pay attention to fashion brands.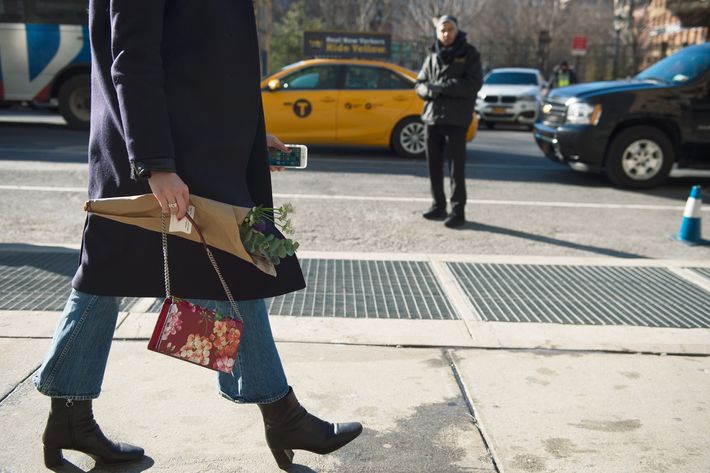 Best Way to Demonstrate You Know What's Trendy
No other label has Gucci's cult following — nearly every street-style veteran rocking at least one piece from the label this season. The floral update with the iconic logo is great for summer and shows you've got the inside scoop.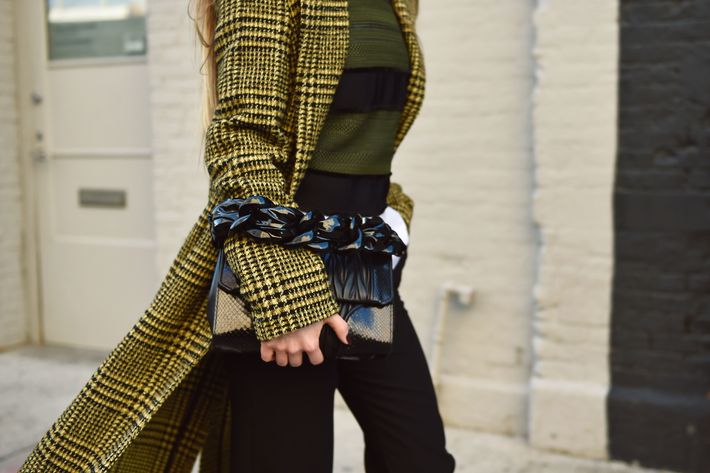 Best Way to Carry a Black Bag That's Not Boring
Between the oversize, glossy, quilted braid strap and the matelassé quilted body, this bag begs the question, "Oh you fancy, huh?"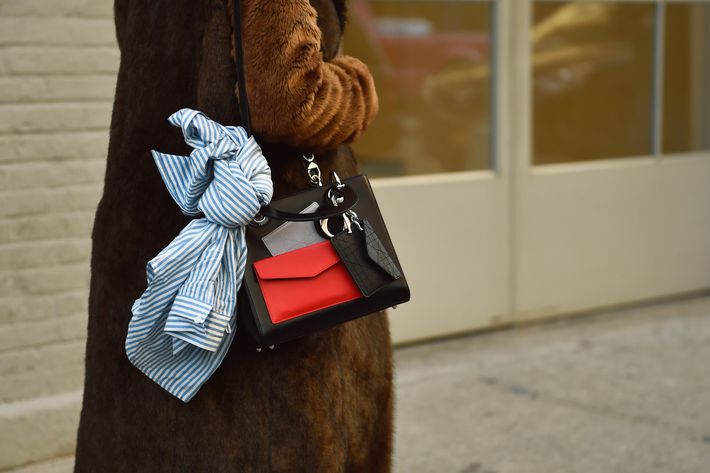 Best Way to Use Your Strap Wisely
The Dior Lady bag is already as sophisticated as it gets, but adding the key chain and tying a striped menswear top around the strap made it street-style gold.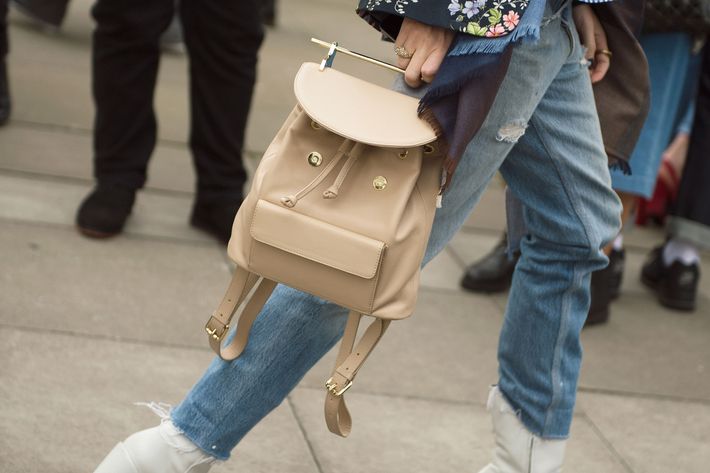 Chicest Way to Carry a Backpack
Is this picture making you want a tiny backpack, too? Join the club. It has more room than your average cross-body, yet it's as dainty as a clutch.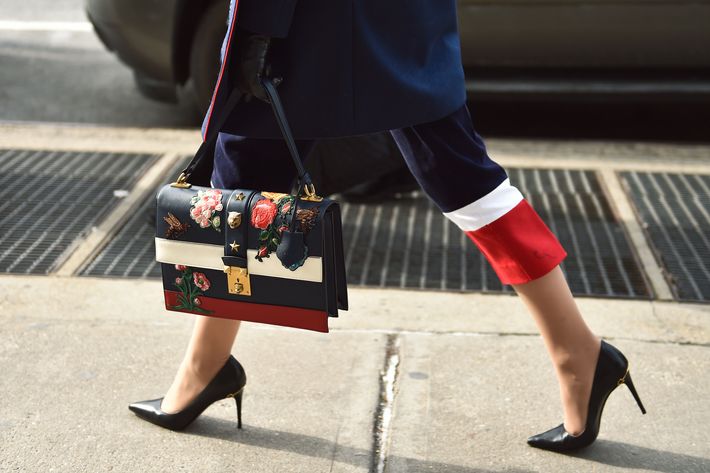 Best "Everyone Has This Bag But So Do I, So I Don't Care" 
The amount of Gucci seen on the streets during Fashion Month was unprecedented. By our count, over a dozen people had this exact bag.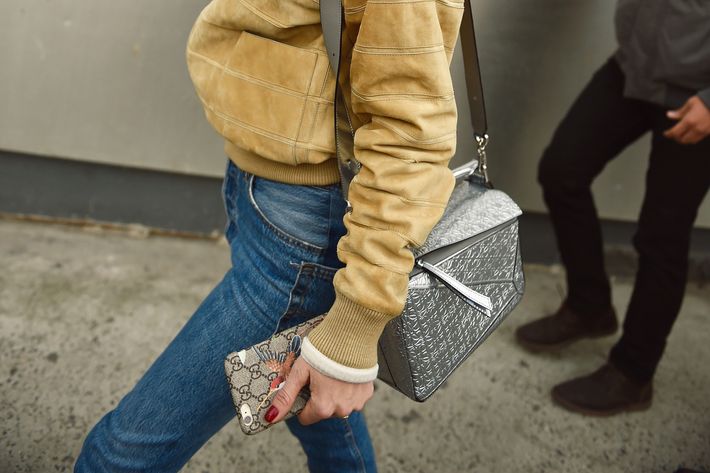 Best Extravagant Use of Logos
At this point we've seen the Loewe puzzle bag in every color and size, but in metallic with the logo on it? It's just begging to be on a street photographer's blog.
Best Monogrammed Press Gift
If you're thinking no one will notice that you're carrying the same casually monogrammed Burberry backpack as every top model, think again.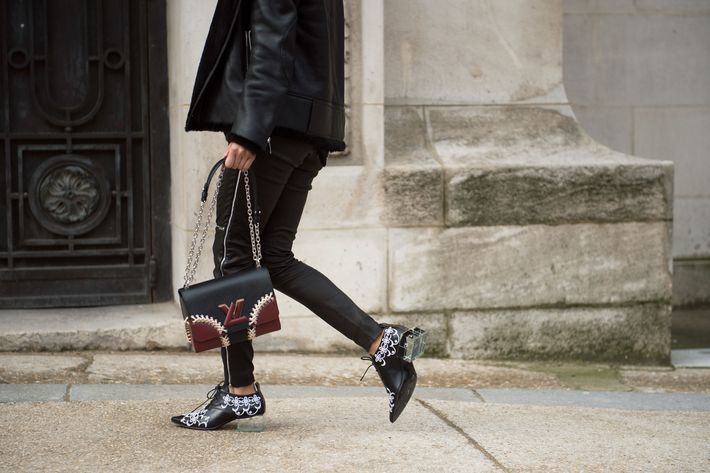 Best "I'm High Fashion and Don't You Forget It" Bag
The Louis Vuitton Twist MM is an unforgettable bag — and if you want to justify the purchase price, you'll never forget to show it off, either.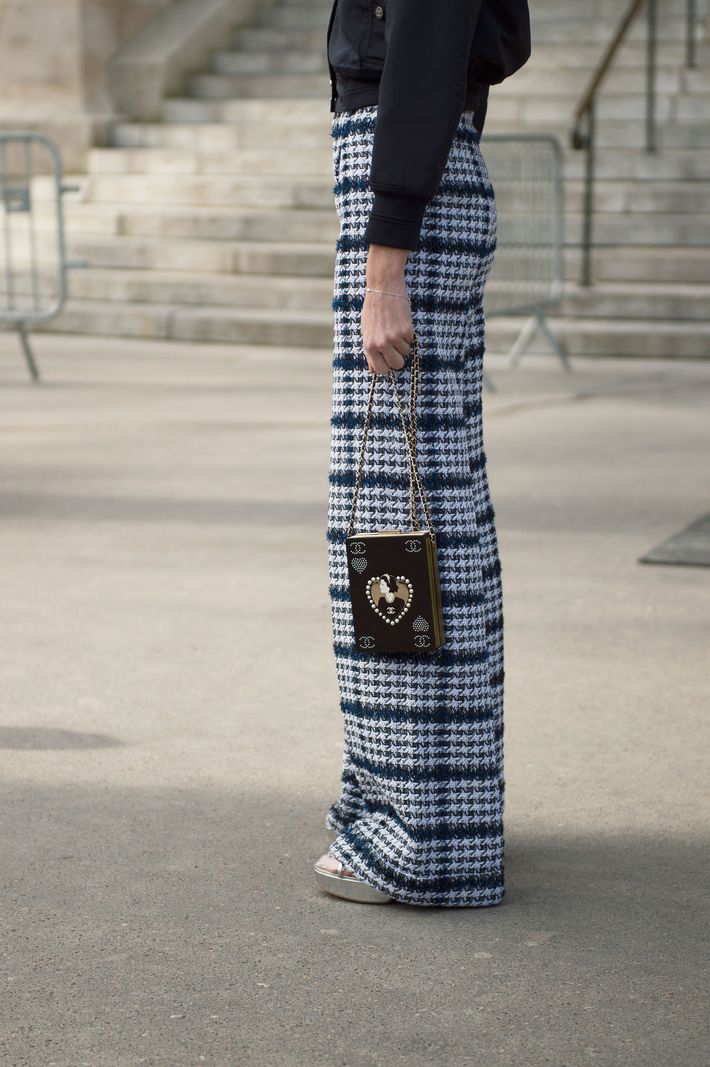 Best Bag for Flaunting Your Status
No plain-old jumbo Chanel for you! No, you have to have a gold-encrusted bag with Coco Chanel's face on it.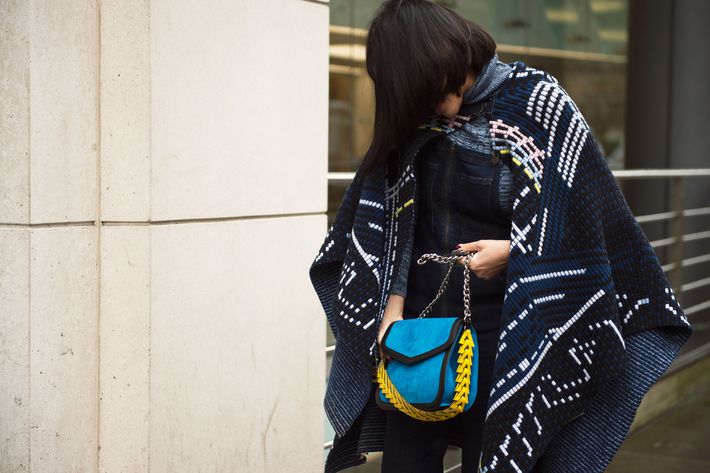 Best Neon
Loewe's V Bucket bag is bright, fun, and surprisingly practical for Fashion Month. Plus, the cool chain gives it some edge.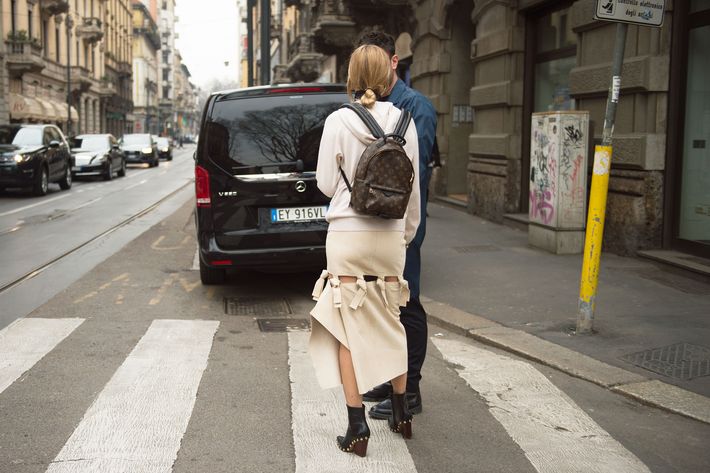 Best "I'm Coming Straight Off the Runway and Am Too Busy to Fuss With Fancy Bags" Bag
Models always make the simplest things look much cooler than they would on anyone else. Guess that's why they're models.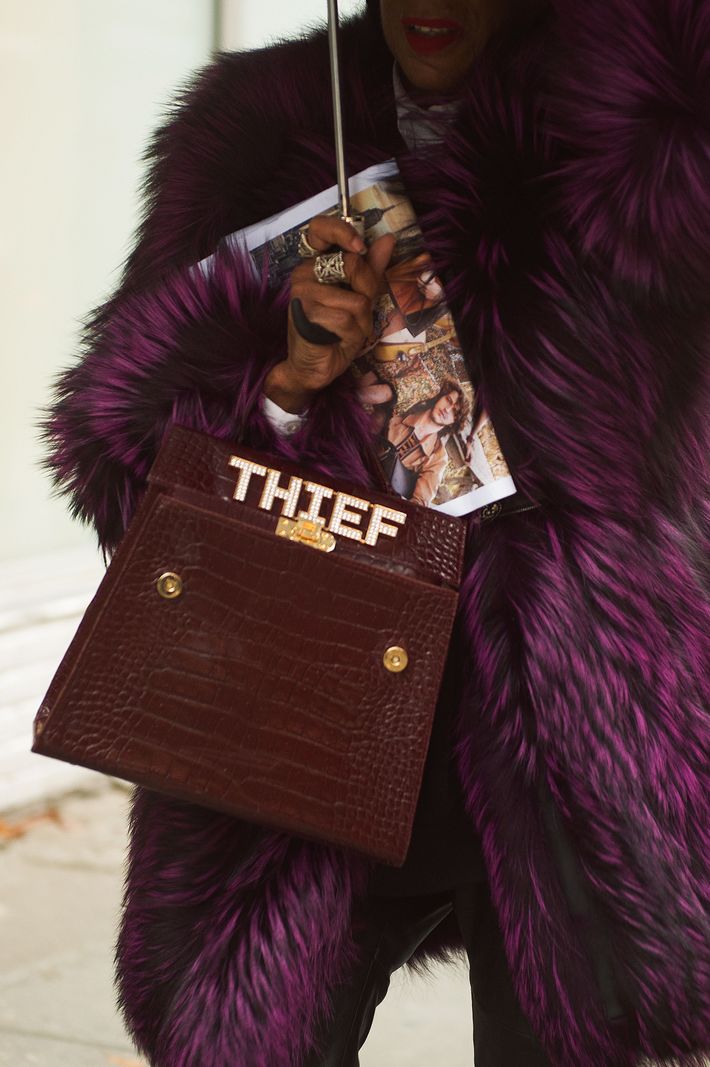 Best Way to Shade Everyone Who Doesn't Have a Diamond Logo on Their Bag
Grills are out, and everyone already has diamond jewelry. To take it up a notch, the only logical solution is to bedazzle your bag.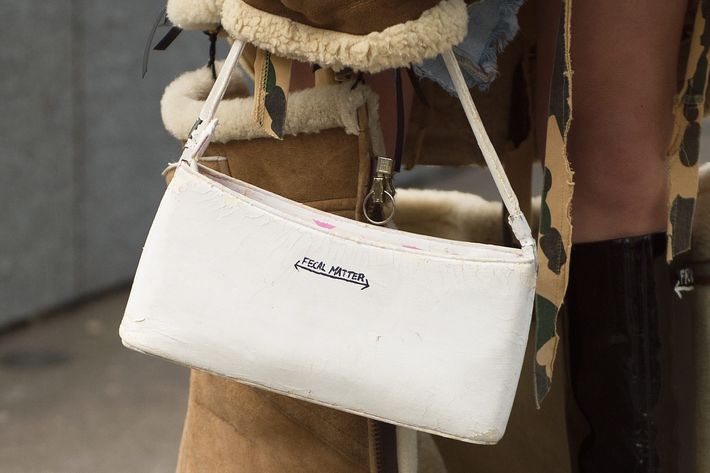 Most Baffling Message
We honestly don't understand the motive here. Is it to make a point about waste products in an ironic way? Is it a weird sexual thing?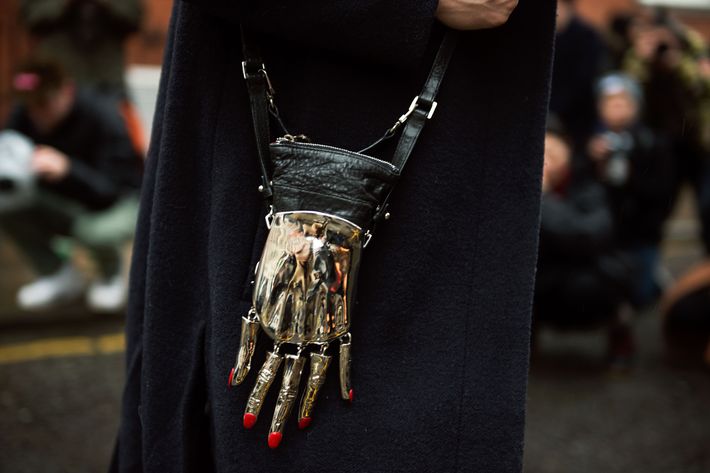 Best "I'm Only Here Because of My Abiding Interest in the Art World" Bag
You know all about Surrealism and can reel off facts about Salvador Dalí like you knew him personally. Luckily for us, you still have time to be bothered with the fashion world.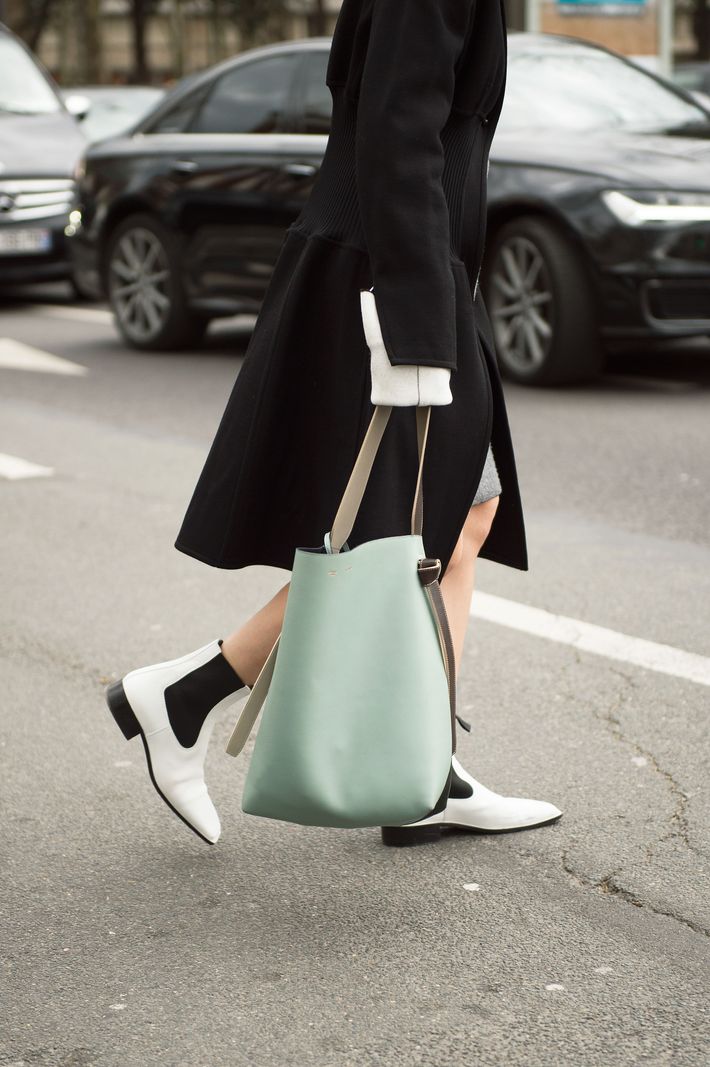 Best Bright Classic Bag
It's not photographer bait, but it is a classic bag. Best part: You could carry it next season, too.