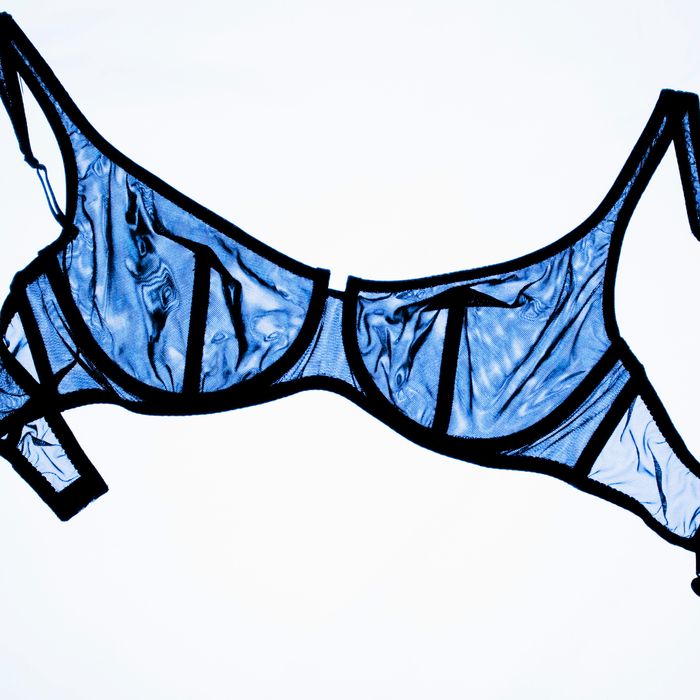 Bra.
Photo: Tuomas Marttila/Getty Images
Scientists in Colombia are developing a new bra with a purpose aside from supporting your breasts or having uncomfortable wire dig into your ribs: a bra that detects breast cancer.
Maria Camila Cortes, an electrical engineering student working on the project, explained to Fusion: "When you have cells in your mammary glands that are anomalous, the body needs to send more blood to that specific part of the body, and the temperature of this organ increases."
The bra would include small infrared censors that would set off a warning signal if it detected any irregularities. It would also include a chip that records your breast temperatures, so if the censors are triggered, your doctor would be able to get more information.
The scientists working on the project hope to mass-produce the product, but until then if you're a woman over 45, get screened annually or every other year (depending on your age). Self-examination is actually pretty ineffective, and no, bras themselves do not cause breast cancer.