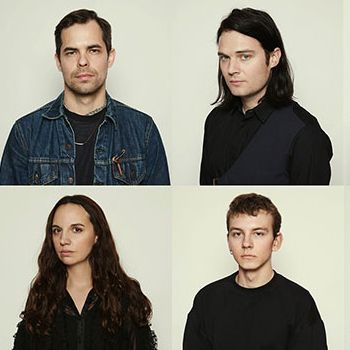 The finalists for this year's LVMH Prize.
Photo: Adeline Mai
LVMH's annual prize for young fashion designers is always a good indicator of who we should be watching in the industry. The eight designers selected to go forward to the final jury this year have been chosen by a panel of 41 international fashion experts and designers like Marc Jacobs, Phoebe Philo, and Karl Lagerfeld. Delphine Arnault of LVMH said, "With 3 designers based in Paris in the final 8, the list reflects the vitality of the French fashion scene and the attractiveness of Paris for designers from all over the world. Among them, Koché was a semi-finalist last year. I'm also pleased to note that a Japanese designer has reached this level of the competition for the first time. It will be a hard task for our jury to choose one of them." Scroll down to see the list of finalists, and check back on June 16, when the Louis Vuitton Foundation announces the winner.
Aalto, by Tuomas Merikoski (Finnish designer based in Paris).

Alyx, by Matthew Williams (American designer based in New York).

Brandon Maxwell, by Brandon Maxwell (American designer based in New York). 

Facetasm, by Hiromichi Ochiai (Japanese designer based in Tokyo). 
 
Koché, by Christelle Kocher (French designer based in Paris). 

Vejas, by Vejas Kruszewski (Canadian designer based in Toronto). 

Wales Bonner, by Grace Wales Bonner (English designer based in London). 

Y/Project, by Glenn Martens (Belgian designer based in Paris).