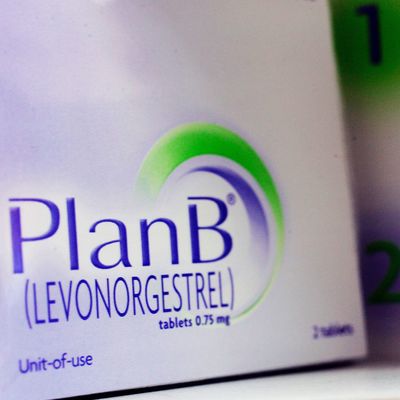 Photo: Joe Raedle/Getty Images
The Sunshine Laundromat in Greenpoint endeavors to become a one-stop shop for all your basic needs: clean clothes, food, alcohol, arcade games, and pregnancy tests.
The Brooklyn hangout already boasts fully functioning washer-dryers and pinball machines and a back room that serves wine and beer. Now it's stocked its vending machine with all of life's little necessities, including the Plan B pill, lube, and several different pregnancy-test brands. Of course, there are also M&Ms and Snickers available — this place isn't run by monsters.
"It's not to make a political statement," the shop's owner, Peter Rose, told DNAinfo. "It's just random items for fun."
Somebody's never read Twitter.