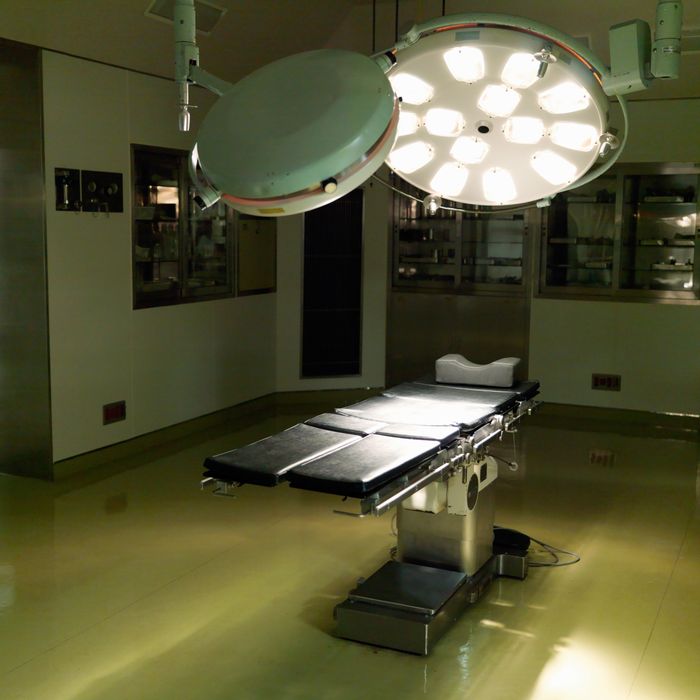 Photo: Michael Hitoshi/Getty Images
Doctors at the Cleveland Clinic announced on Wednesday that the first uterus transplant in the United States has failed and the organ had to be removed yesterday, a little less than two weeks after the initial surgery.
The New York Times reports that the 26-year-old recipient, known only as Lindsey, suddenly developed a serious, unnamed complication on Tuesday and is now recovering after an operation to remove the uterus. Pathologists will analyze it to figure out what went wrong.
The Cleveland Clinic got permission from its ethics board to conduct a clinical trial of ten transplants in women who don't have a uterus or have malformations that would make pregnancy difficult. Results elsewhere have been promising: Doctors in Sweden have done nine such transplants resulting in five births so far. In an emailed statement, representatives for the Cleveland Clinic said the study is still ongoing; the team had confirmed on Monday that a second recipient is awaiting a donor.
Lindsey, a mom of three adopted boys, was born without a uterus and she and her husband hoped to have a child via IVF following the transplant. It's unclear whether she'll be eligible for another procedure in the future. Wishing her a very speedy recovery.