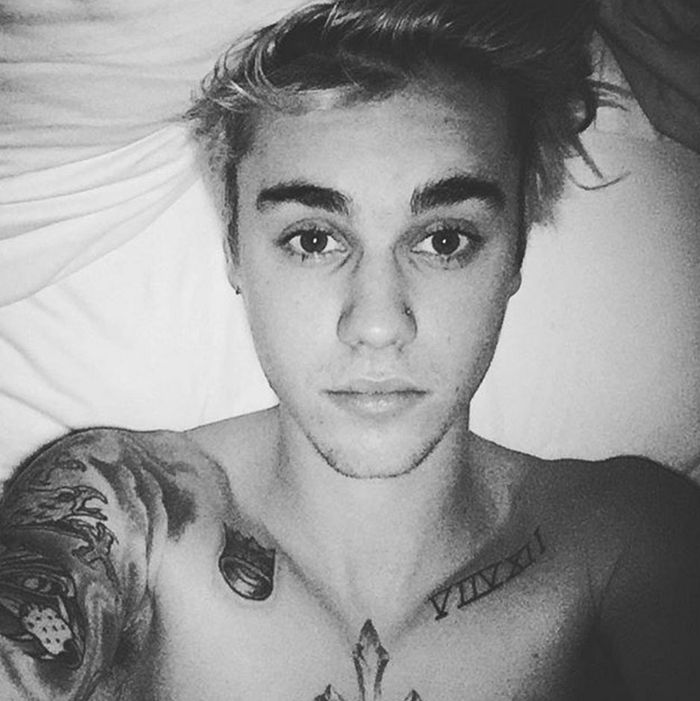 Hello. It's Biebs.
Photo: justinbieber/Instagram
It's been 22 years since the great Tom Hanks said — in character as beloved simpleton Forrest Gump — "Life is like a box of chocolates. You never know what you're going to get." Justin Bieber hadn't been born yet to render this rote expression entirely meaningless. With Justin Bieber, you literally always know what you're going to get.
Bieber's box of chocolate is a coupon for a free nose piercing with purchase of a nose ring at any participating Claire's store. And our Bieber texting a pic of the coupon to his friends, "I'm into it if you are."
The new Bieber nose piercing debuted early this morning in a black-and-white bed selfie. A hundred bucks says his nipple is next.