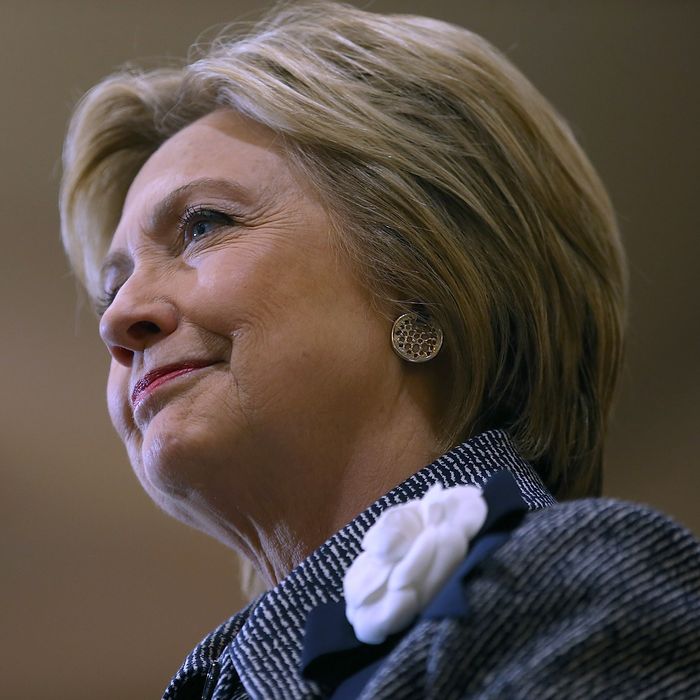 Hillary Clinton.
Photo: Justin Sullivan/2016 Getty Images
Let's pretend I'm Joe Scarborough, host of MSNBC's 12-hour-long morning show, Morning Joe. I'm Joe Scarborough, sitting at my laptop last night tweeting about the primaries.
You know, the primary elections in Ohio, Florida, North Carolina, Missouri, and Illinois. If I'm Joe, what would be the best thing to tweet about Hillary Clinton, who had just won big in Ohio and Florida? Hmm …
Thank God for Twitter.