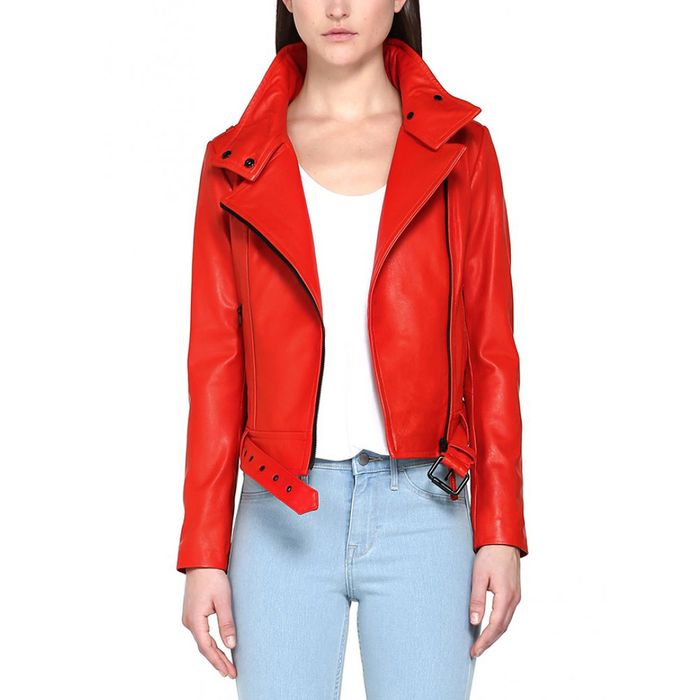 Every Friday at the Cut, we're highlighting one great purchase for which it's absolutely worth eating ramen noodles for the rest of eternity. If you're looking for cheap thrills instead, check back every Monday for a fun pick-me-up that will still leave you enough cash for dinner.
You probably already have a classic black moto on standby, but try stepping out of your comfort zone with this fiery red lambskin jacket from Mackage. Like a dress over pants, it seems like an expert-level look but actually works well with any basics. If you're one to perfectly match your outerwear with your accessories, consider tying on a red printed scarf as a neckerchief and adding a white bodysuit, or go all-out and pair the jacket with a graphic floral dress and cool shoes.
Hania Flame Washed Leather Jacket, $690 at Mackage.