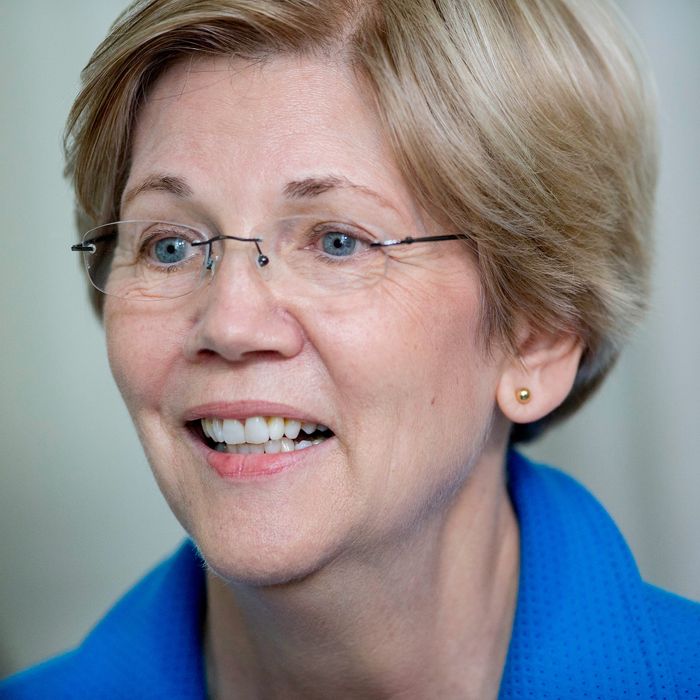 Don't mess with Warren.
Photo: Bloomberg/Bloomberg Finance LP/Getty Images
Elizabeth Warren, the Massachusetts senator best known for breaking many a liberal heart by not running for president this election, had some choice words for Donald Trump this afternoon. Channeling his insult-heavy Twitter presence, Senator Warren called Trump a loser not once, not twice, but five times.
Then she went in on Facebook:
We eagerly anticipate Trump's response, in which he will undoubtedly liken Warren to a dog.